This belonged to a friends departed father and my friend now uses it to prepare meats for his frequent bar b ques of which sometimes I get a portion so I want to do the right thing by him. I have agreed to get the edge back into working order I believe that he will take care of it or I wouldn't have offered. The problem is the handle needs replacing but on a knife with potential value such as this the question is should I. I hate to change it from the original but it has big cracks which could harbor all kinds of nasties.
What do you think I should do...just sharpen or offer to replace the scales with new walnut??
If it weren't his fathers I would be trying to buy it or trade him out of it.
I believe the newer knives has the logo curved into an oval, so I don't know how to date this one, I am assuming it is what it says it is.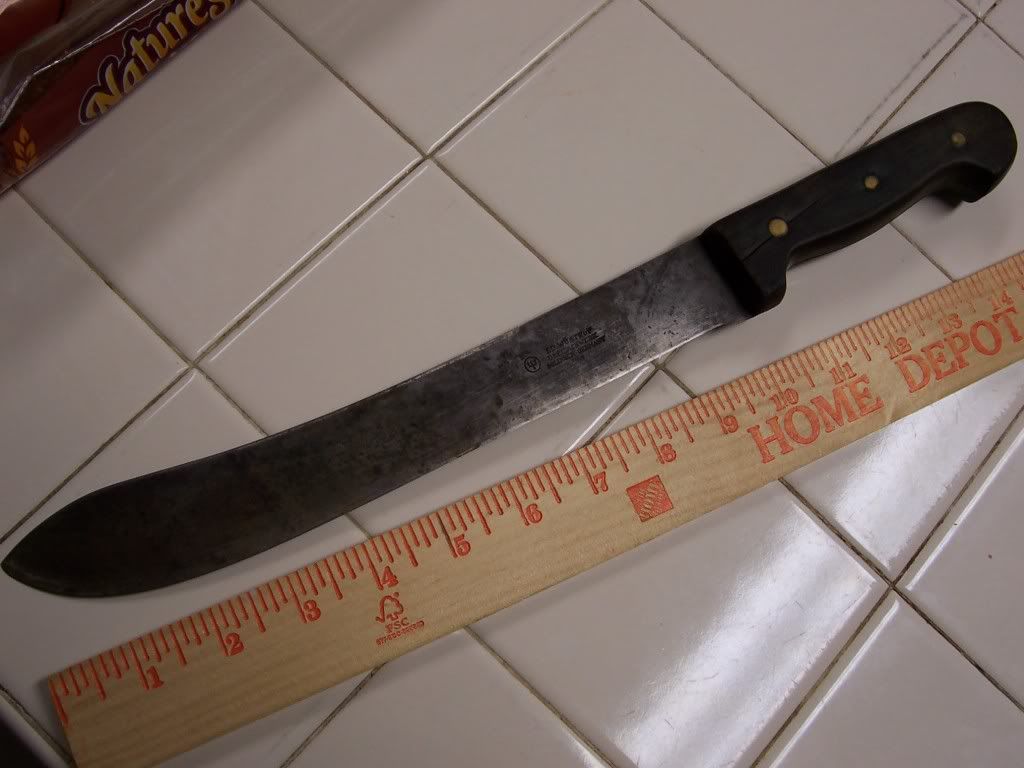 James S