Well, I bought a couple more knives. I don't have any plans about collecting knives but some knives just look good to me and those are the ones I buy. I buy most of my knives used from www.ramanon.com.
This is is made by Ray Laconico made of 3/16" 01 steel with a 3" blade and 7 1/2" overall.
\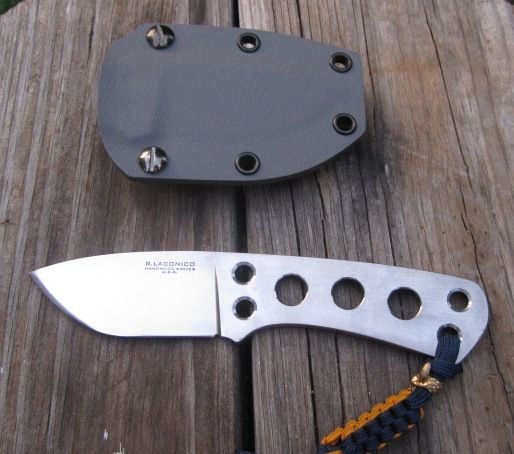 This is made by Oleg Krymlin. It has a 3 1/2" blade and 7 3/4" overall made of 1/8" CPM M4 steel. The scales are black over dark red micarta and scalloped out. I didn't know how the handle would feel but it is really comfortable. The CPM M4 is one of the new high tech steels with good wear resistance and toughness.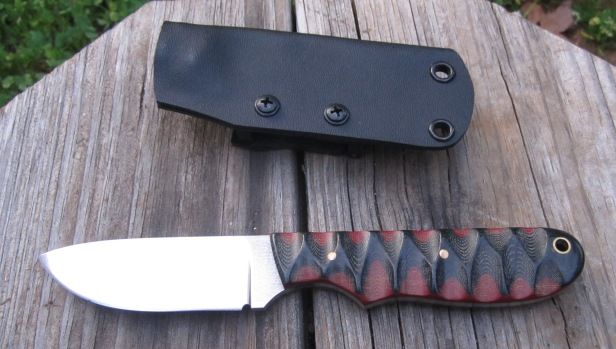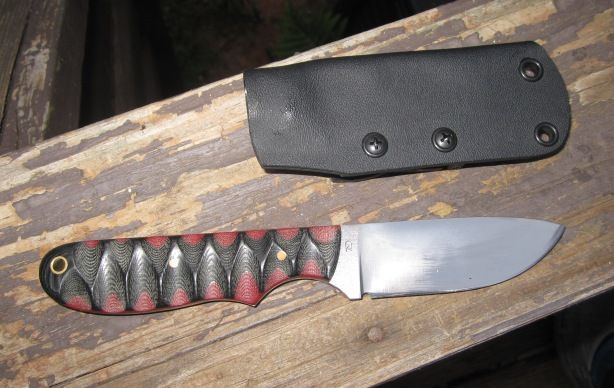 Both of these will be carried as neck knives. I love neck knives. It allows me to carry nice fixed blades every day.
David Enoch