Here's a photo of the box my 427 Pertronix Ignitors came in, you can see the model number there for reference.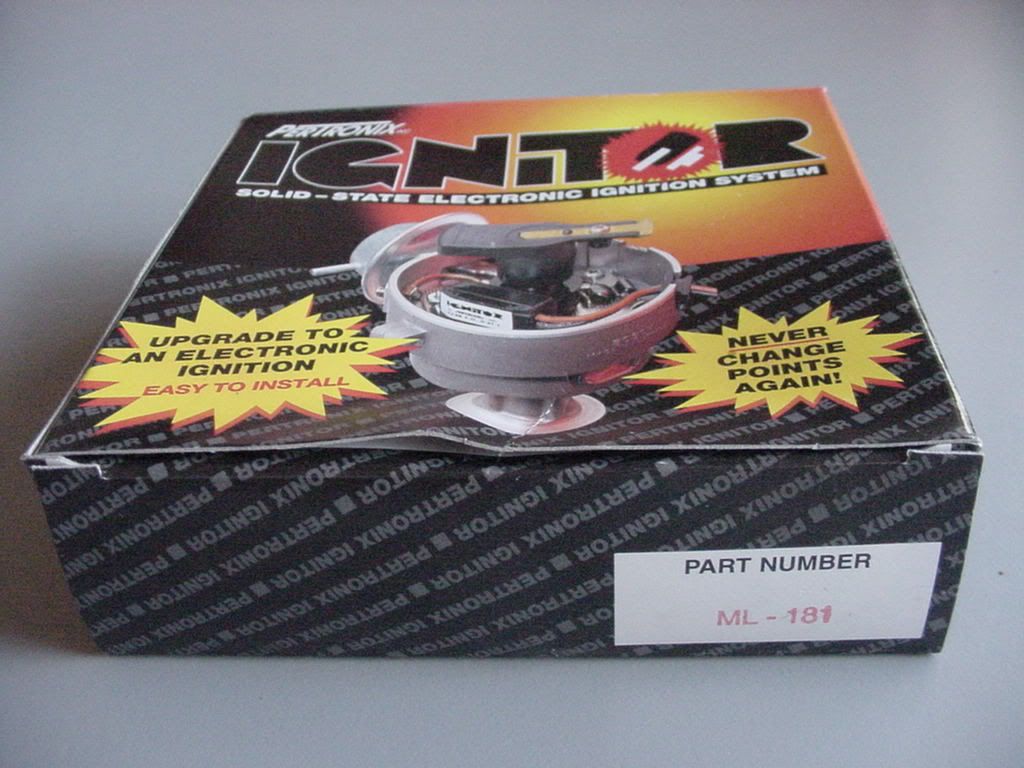 Here's the unit installed in place of the ole points and condenser. The original rotor is re-used, but there is a trip wheel inserted below to trigger the ignition pulse.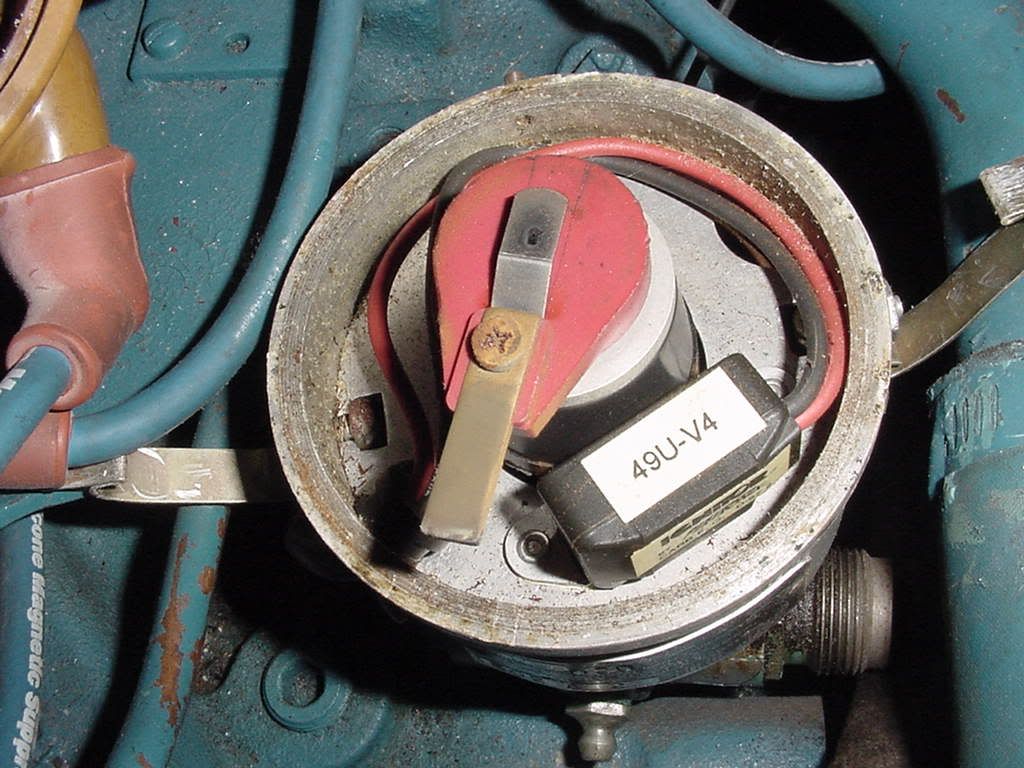 After several years of running the Pertronix system, I have some carbon tracking on the underside of the crab cap, but otherwise great reliability and performance.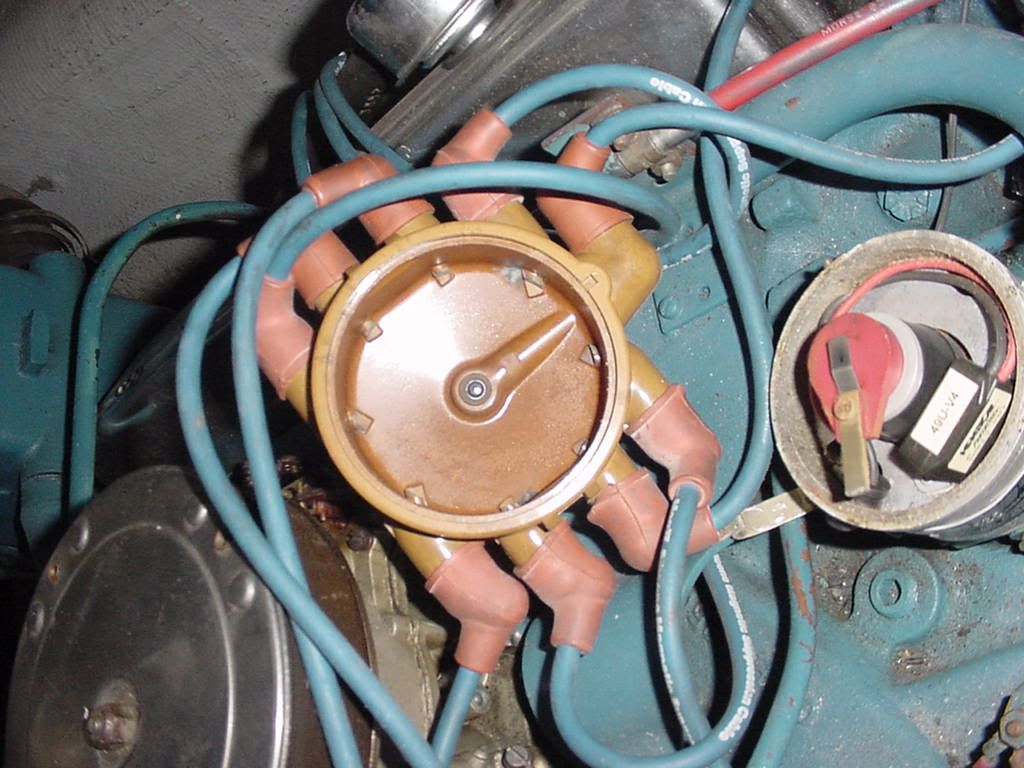 Here's the schematic: original points assy on the left, pertronix on the right. Sorry for the crappy photo, I don't have a scanner here at the ranch.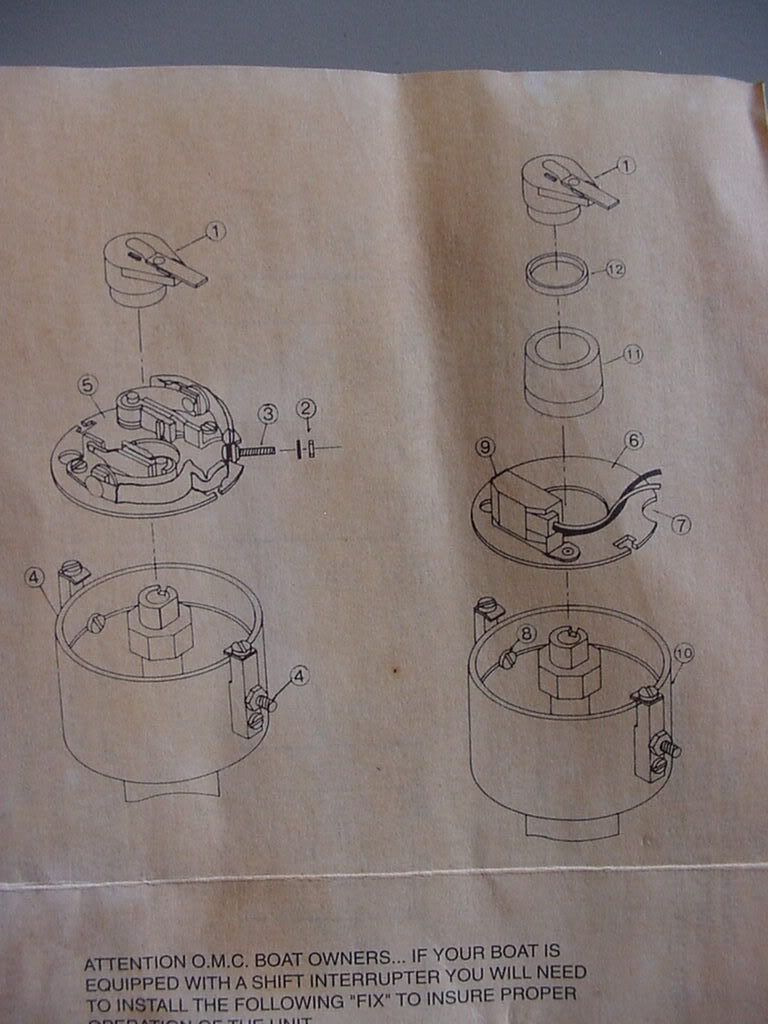 Here's what comes out, you just pull the armature and points/condenser out, and save it as a momento.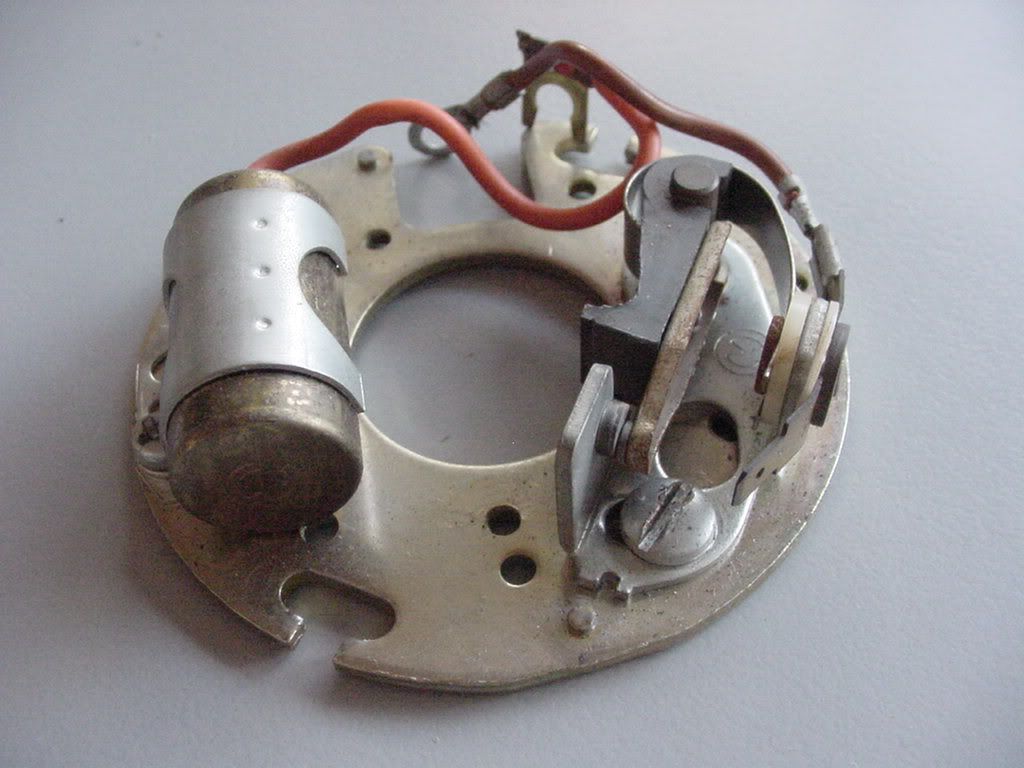 If you have not made this conversion yet, better do it. It's the best thing you can do for a vintage motor.
regards, Paul
1966 38' Commander Express
Original 427 Power