I measured the copper collector today on the boat and it's a perfect fit-up, and it will actually get rubber hoses out of the way, because the exhaust will totally clear the transmissions. Now I'll have to clean those two copper collectors up, get the bumps hammered out and if they're good enough, I'll polish them up, and if not I'll have to coat them with something that will stay on and look good.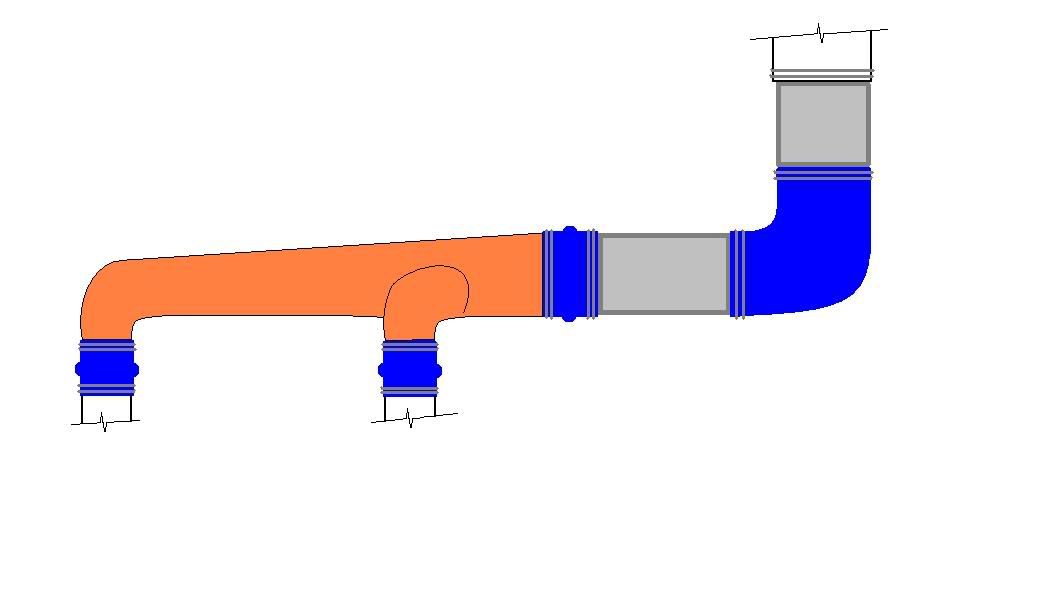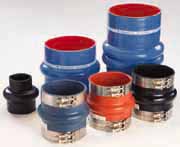 In any case here is the plan.
I like those flexible silicone fittings because they give you some wiggle room that is well nigh impossible to get with the thick rubber exhaust hose. That was one of the most difficult wrestling matches I've had in some time, the day I tackled that job. Since I have relatively new hoses, I'll just use them on another boating project.
I may use copper or marine fiberglass for the two straight extensions you see on the diagram, just depends on the availability of 4-1/2" OD pipe in my neighborhood.
Since I patched the damaged collector on the boat, I know I'll have to repair it "right" and this is how it's going to be done.
Regars, Paul