Here is a 5-second video I took in August, you can see Todd, Susan, Robert, Eva, and Scout too, departing for a run up the lake. On this trip they encountered very heavy weather.
I first met Todd over the internet before the Chris Craft Commander Club was formed, six or seven years ago. We were both searching for 427 information, and Commander info in general. Somehow we found each other on the internet like a chance sighting of ships passing in the night.
We were able to exchange some valuable data, one thing lead to another, we saw the great article Dr. Curt Radford had written, found a couple other guys to give a hand, and the Chris Craft Commander Club was eventually formed. Todd is the catalyst behind that club, and he would never say so, but without Todd, there wouldnt be a Commander Club today. I thought I would post a brief tribute to the man behind the scene, and the guy who also did so much to help guide the club over the years. I am pleased to have served with Todd on the Chris Craft Commander Club board of governors for six years, and very proud to refer to him as my friend.
Meet Todd and Susan Heinrich.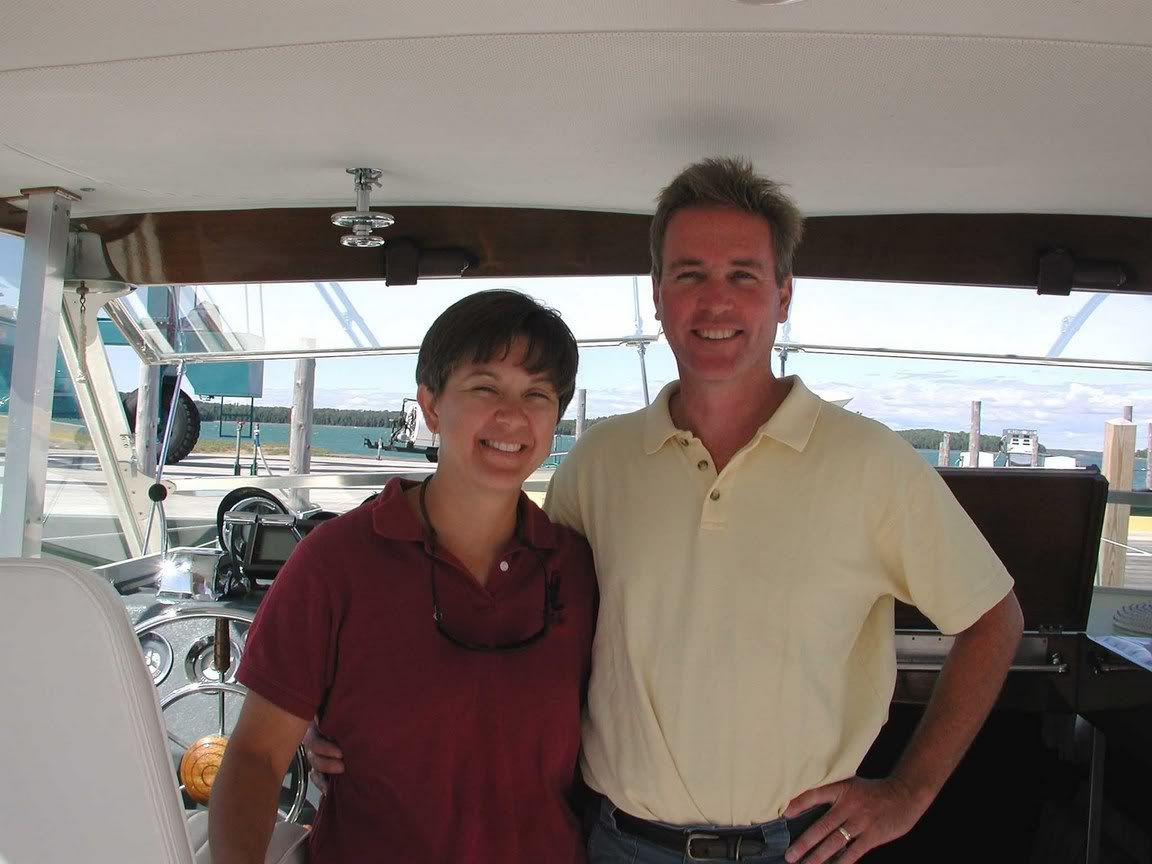 These nice people live in South Haven, Michigan, with two children (Robert and Eva), a dog called Scout and a 38 Commander!. I first met these people at our CCCC first in-the-water rendezvous at Drummond Island, on Lake Huron, and weve remained friends ever since. Todd and Susan (with two children) made a 700-mile trip by boat, to attend that event, by the way, so they're pretty seasoned boaters! Todd and Susan hosted one of the best in the water events ever held for the club, by the way, at their beautiful harbor in South Haven, at their local Yacht Club. I believe that event holds the record for attracting Commanders, and it was a great time in a great little boating town. Heres the thread to the South Haven photo file, in the event anyone wants to see more about that event. Todd and Susan were very gracious hosts.
http://www.network54.com/Forum/message?forumid=424840&messageid=1121784196
Over the years, weve had to keep an eye on the Toddster, because he has this thing about Ford Big Blocks, but other than that, hes a pretty upstanding guy, a great dad, and active in the community. Since he does all of his own mechanical work, I wonder if the local community knows hes named his motors after a couple of women (one can only wonder, were these women from his past? Yikes!) Thats Eva the Diva, by the way, with Todd (more about her later!)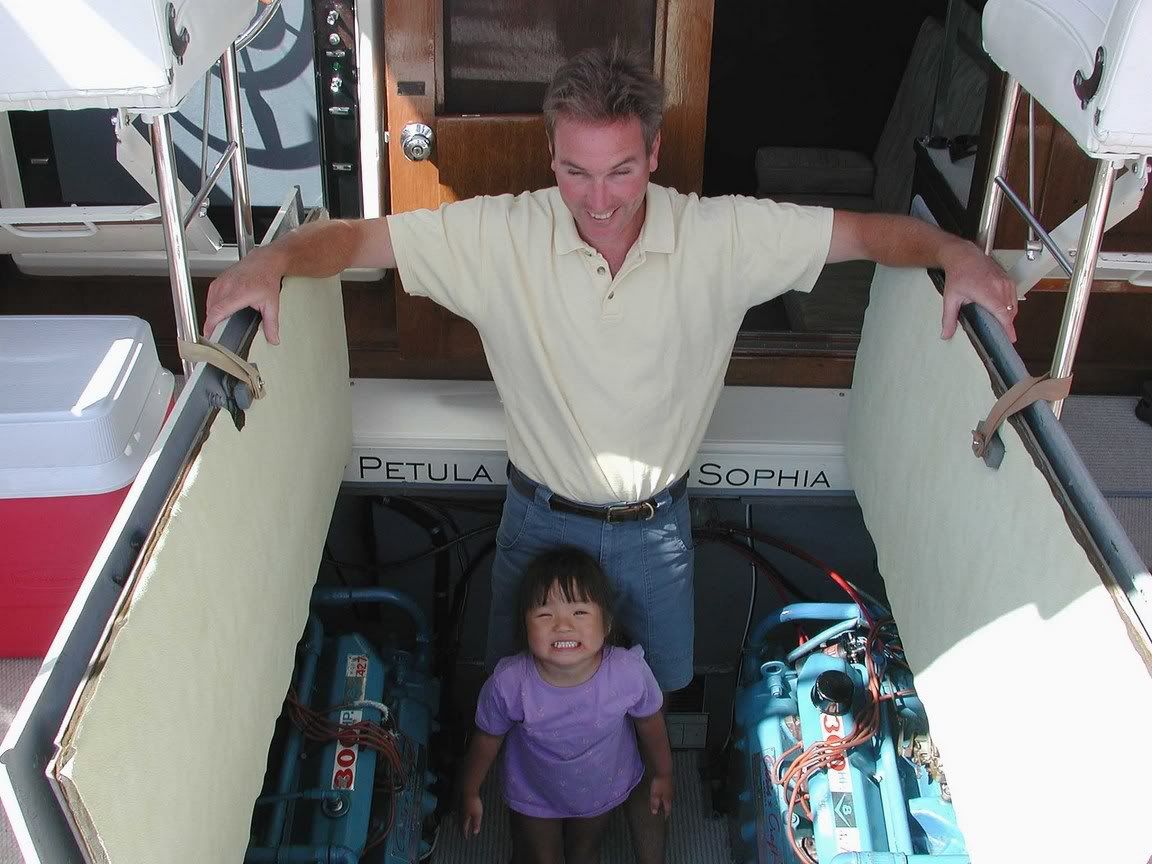 Its been said, a photo is worth a thousand words, and this one surely is. Susan Heinrich is a beautiful woman in every sense of the word, and the fact that she loves boating certainly is not a detraction!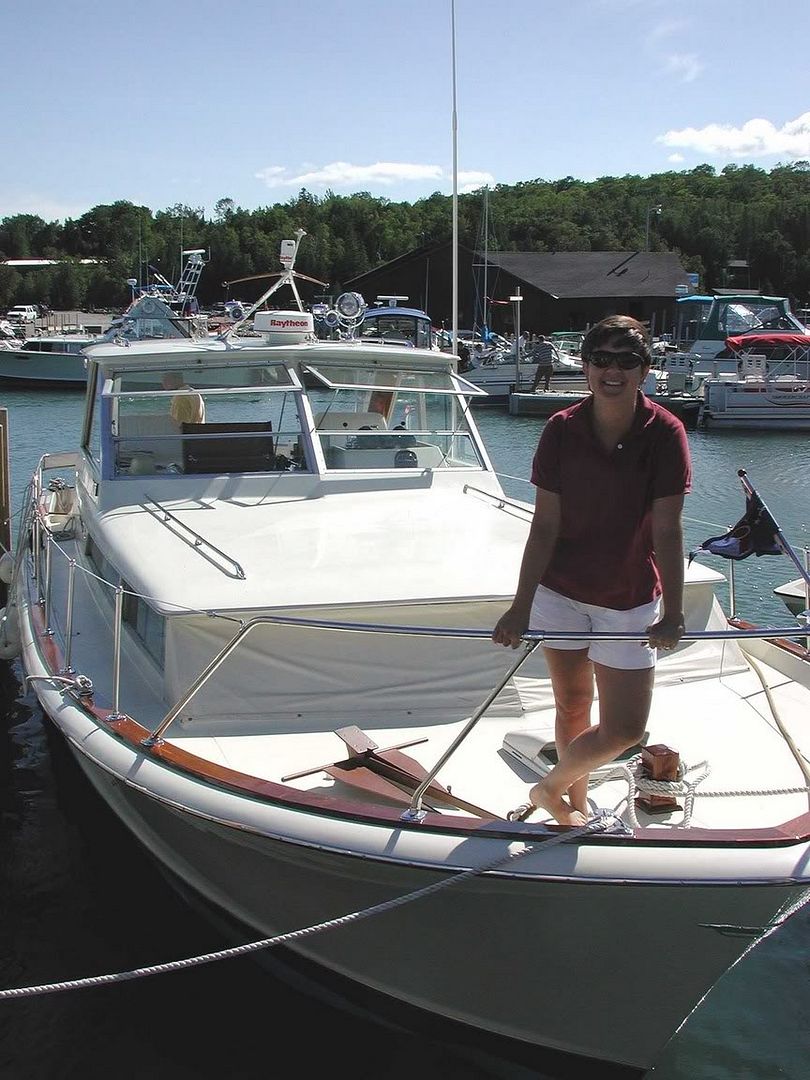 Are these people good parents? Well I guess so! Look at these smiling faces! These are the kind of memories that should be shared, and its great to see all these friends of the family having so much fun with the Heinrich family.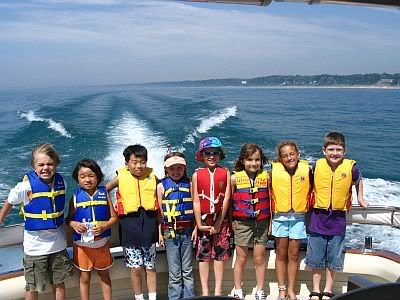 Heres Eva the Diva taking notes in order to serve soft drinks aboard a Commander, photo taken in August of 2005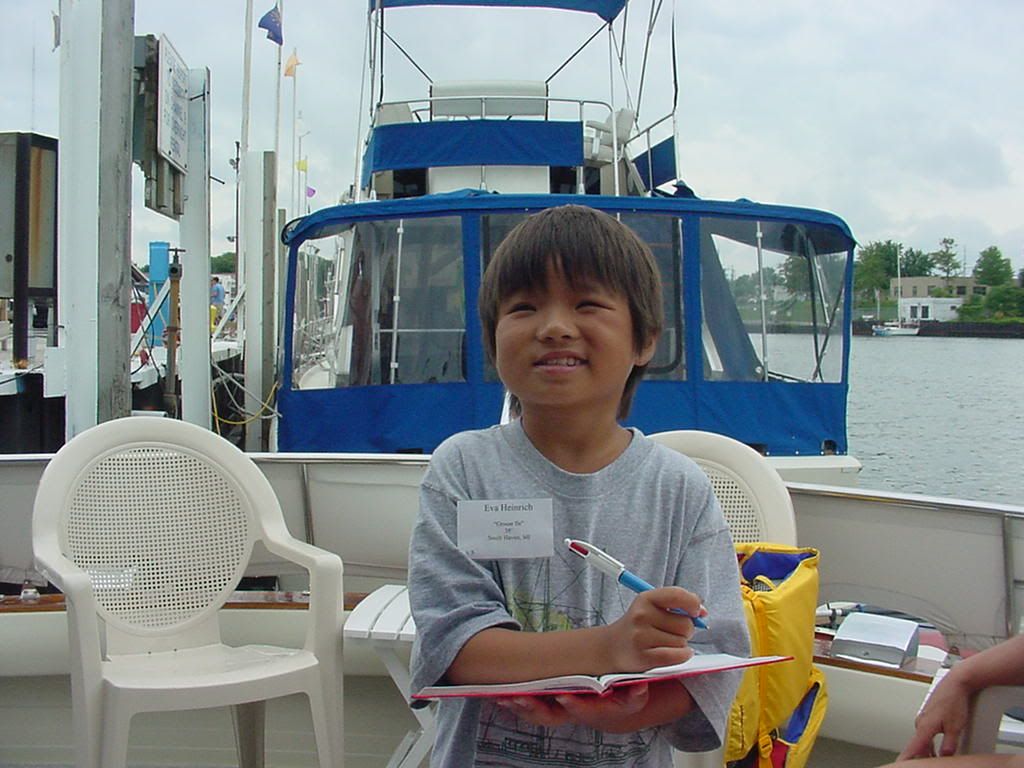 Heres a photo of Scout, keeping watch off the aft deck. This was important, because Lawrence Neisler was starting up his boat next door!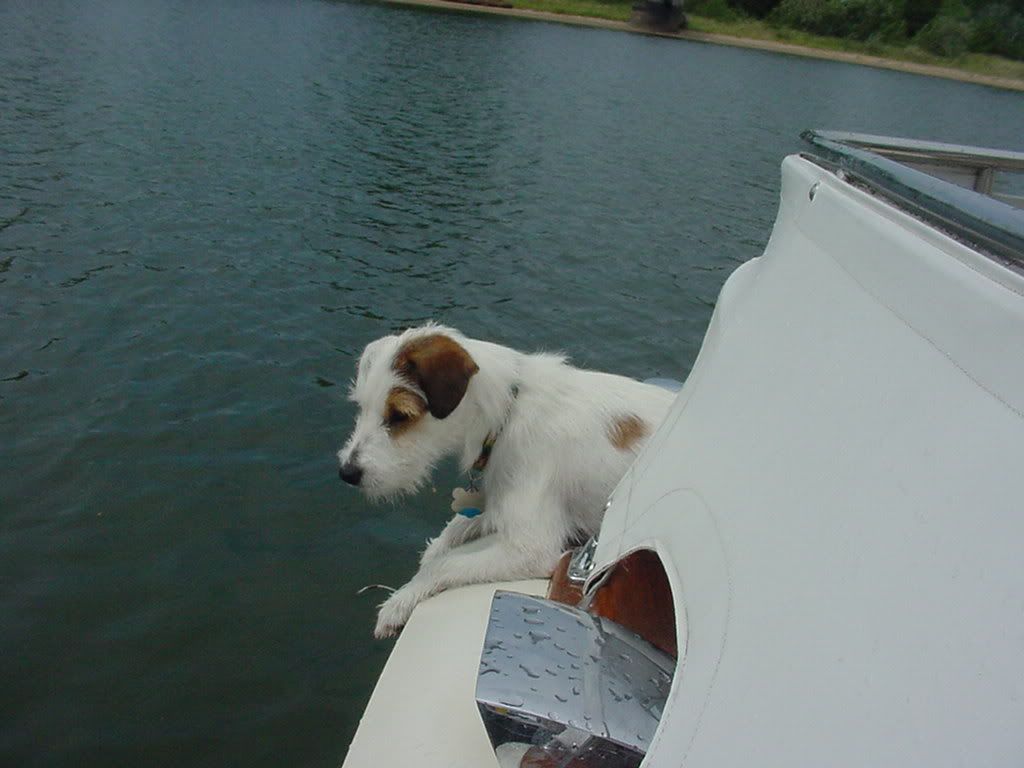 Todd and my wife, Janet, saying hello in Michigan City. Although we like the Heinrichs, we secretly hate the fact that their boat is always kept in such spotless condition!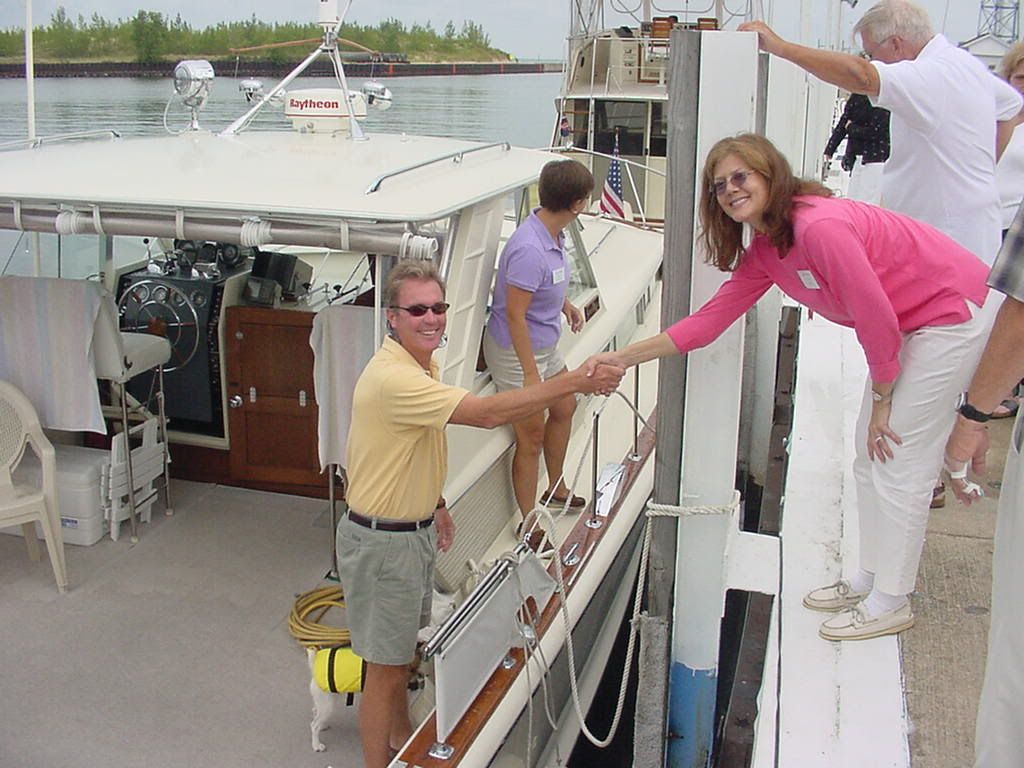 Heres Eva the Diva again, such a sweetheart!
Todd attended night school to learn all about boating, here is a photo of his favorite instructor at the Power Squadron. She was a tough drill instructor, but she apparently taught him well.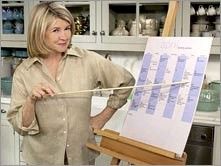 Heres a photo of Todd at the helm, with Dr. Curt Radford looking over his shoulder.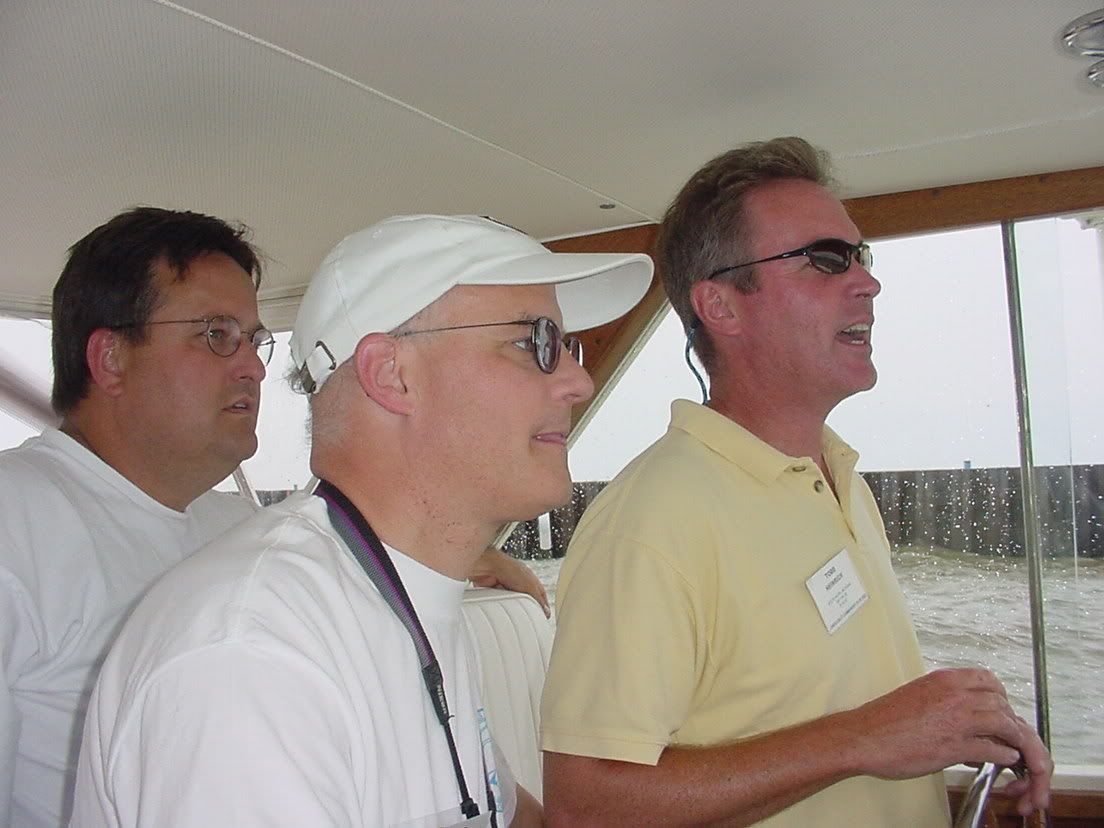 The Heinrichs Commander, spotless and used frequently. This is probably one of the most exercised Commanders in the country.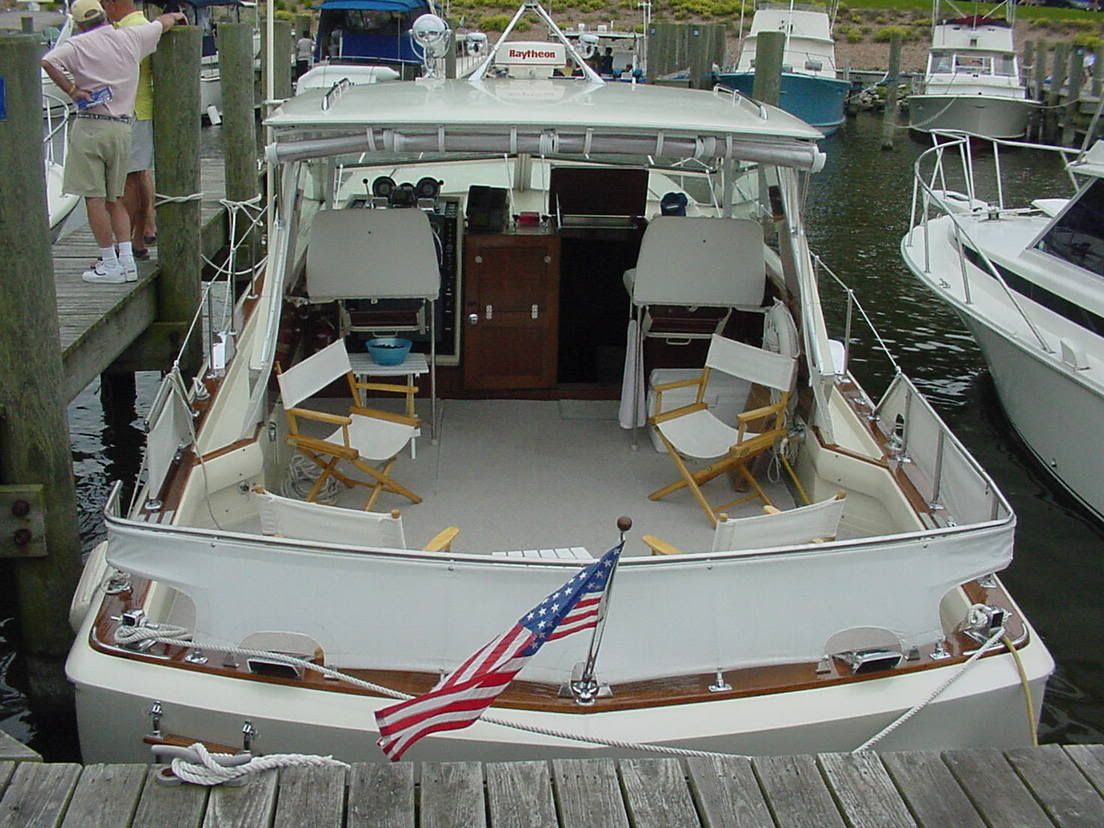 Not only does Todd have a great deal of knowledge about boating and business, hes a great dad too. These photos kind of tell it all. Here we have Todd spending some time with Robert, and Im sure Susan took the photos. Nice job guys, nice job.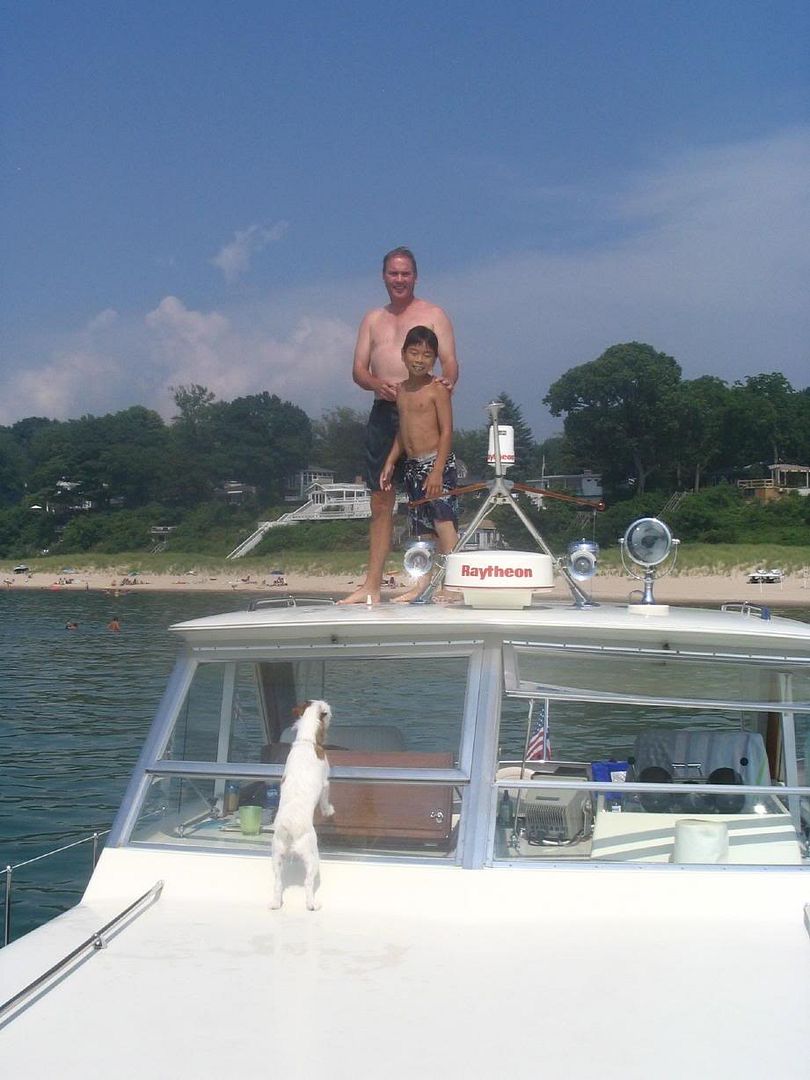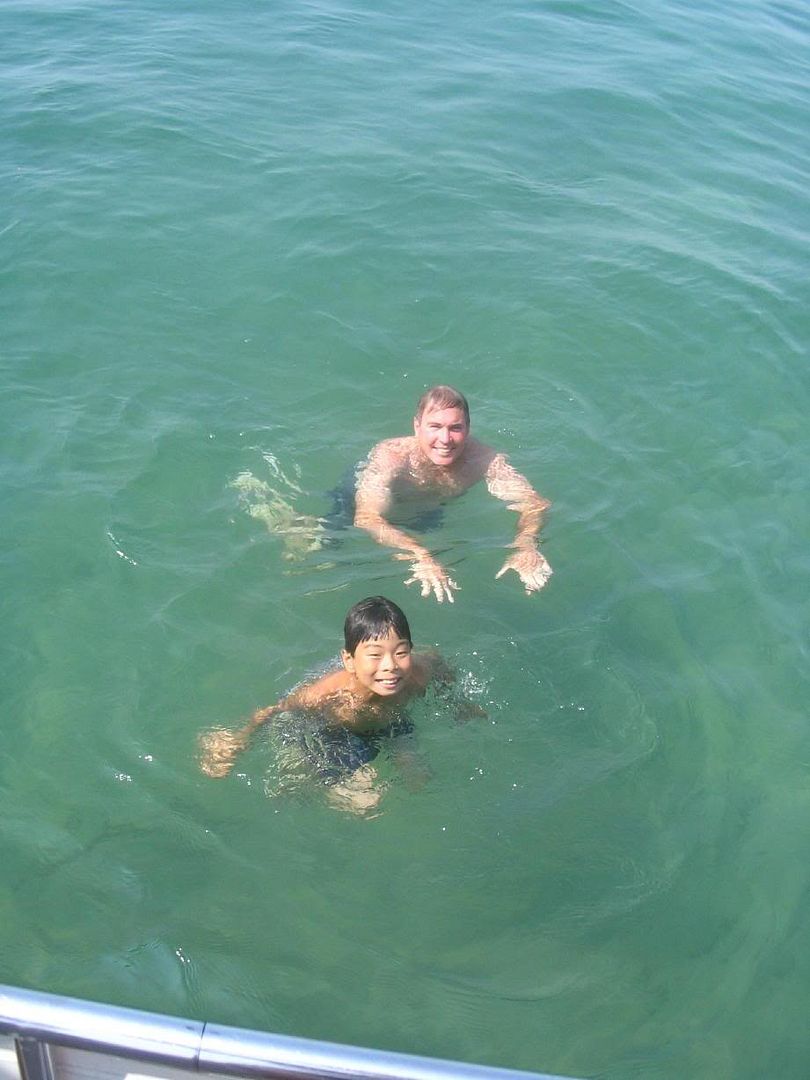 Heres a photo of Eva the Diva, taken at the South Haven Rendezvous several years ago. This young gal is experiencing a great childhood!
Hey this brings back memories from South Haven. I walked up to the front deck to get this photo. The cabin was full of people talking and generally having a ball! After all, they were being taken for a boat ride!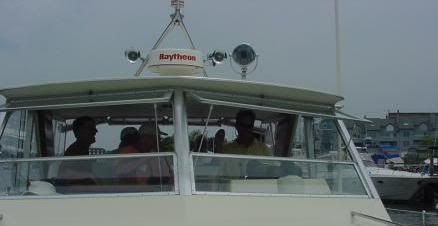 Regards to all, especially to the Heinrichs,
Paul
1966 38 Commander Express
Original 427 power