Now this is exciting stuff!
What do you expect, it's going to be 11-degrees tonight and when I was on board the boat checking the temp a couple hours ago, I took this glamorous photo photo of the electrical boxes. The covers were starting to rust, and it looked bad. I pulled them off and sanded them up, and shot them with a nice industrial rustoleum that had just a slight hint of flake in it. The result is worth the small amout of time it took to do this.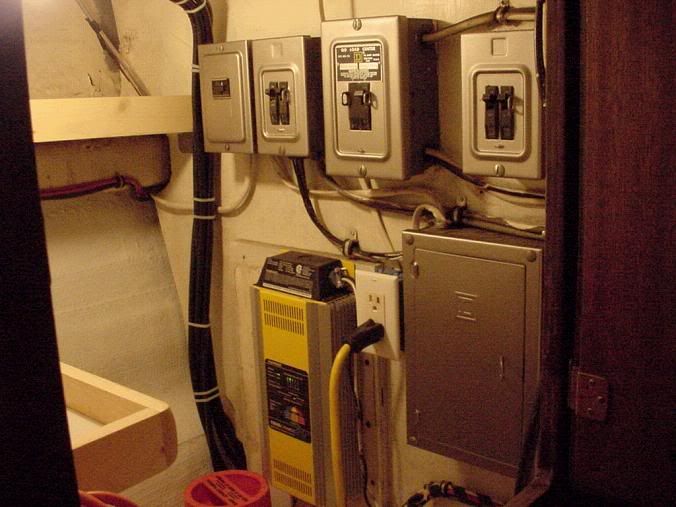 Square D identification plates were taped off. Looks better than a cheap automobile paint job!
Paul