Mark asked some questions about the AVS and all I had was the AFB specs, and I realized these should probably be posted here on the forum, for the record. Therefore, please see the six pages from one of my rebuild kits, and note one very important issue here (some of my kits do NOT recognize the marine application and they are therefore only good for automotive use, this particular kit calls out the marine specs, and since the motor in a marine application is tilted back, it is very important to utilize the right setting on floats, etc.)
This particular chart does not recognize the 427 Chris Craft motor.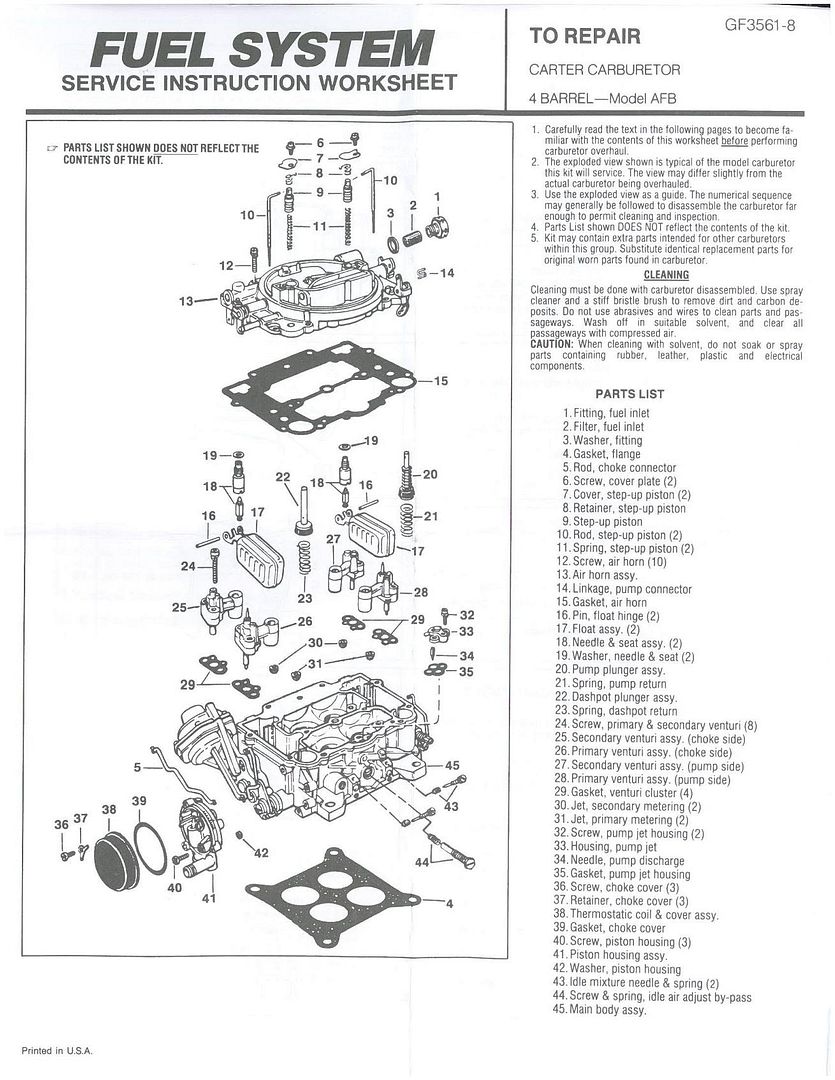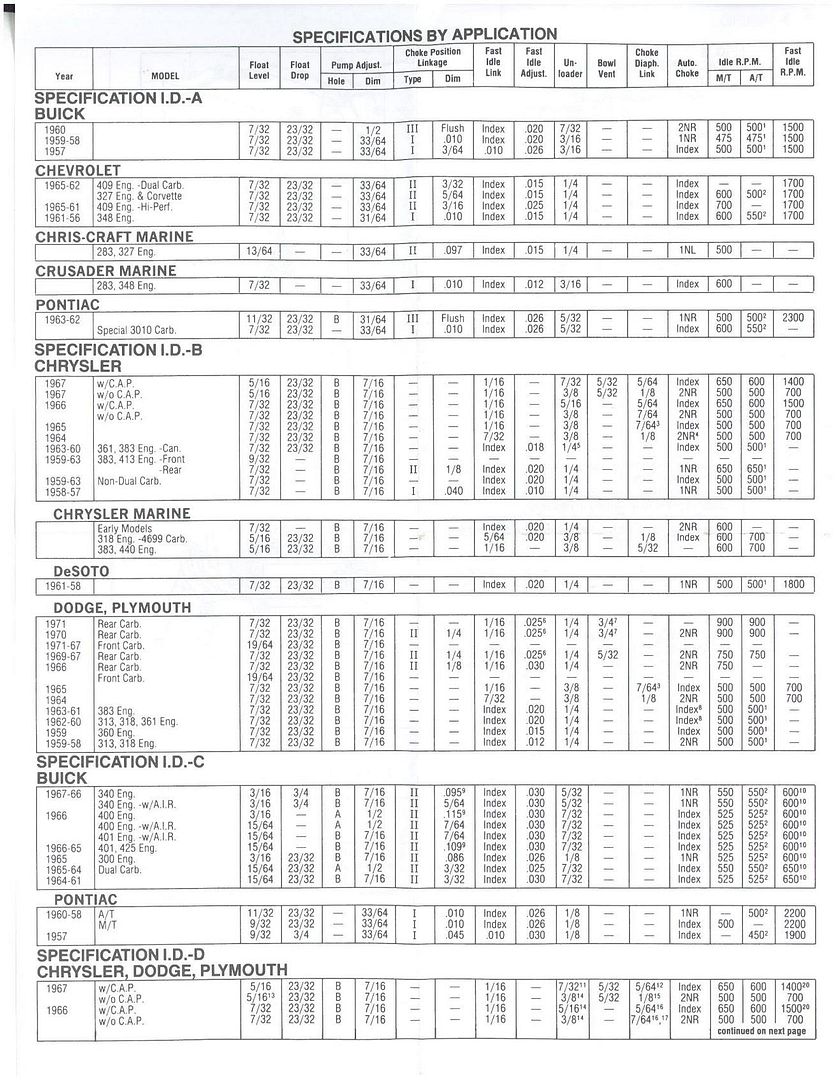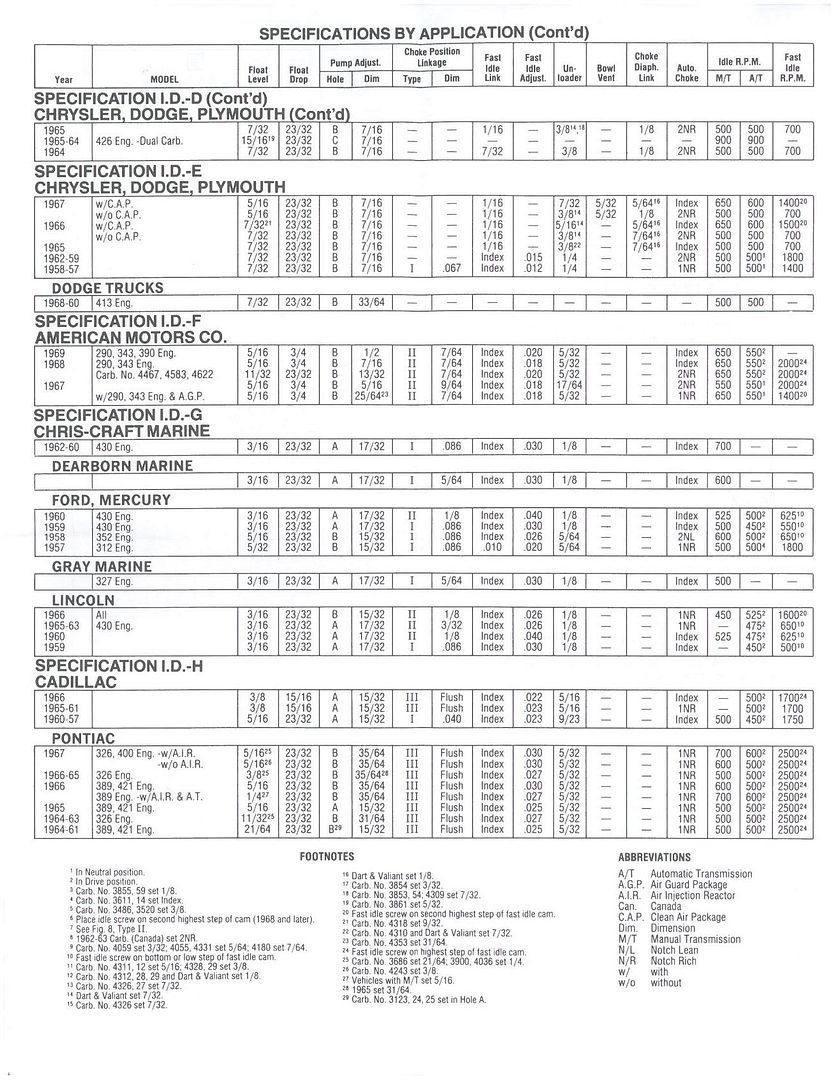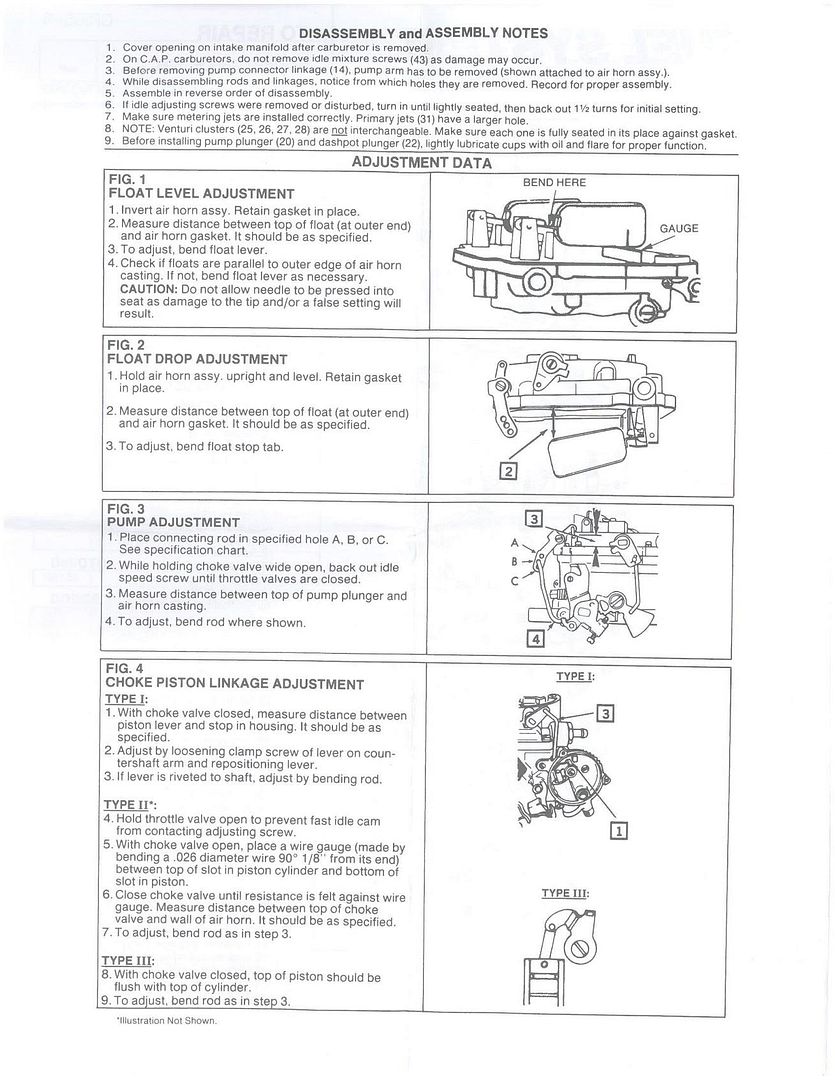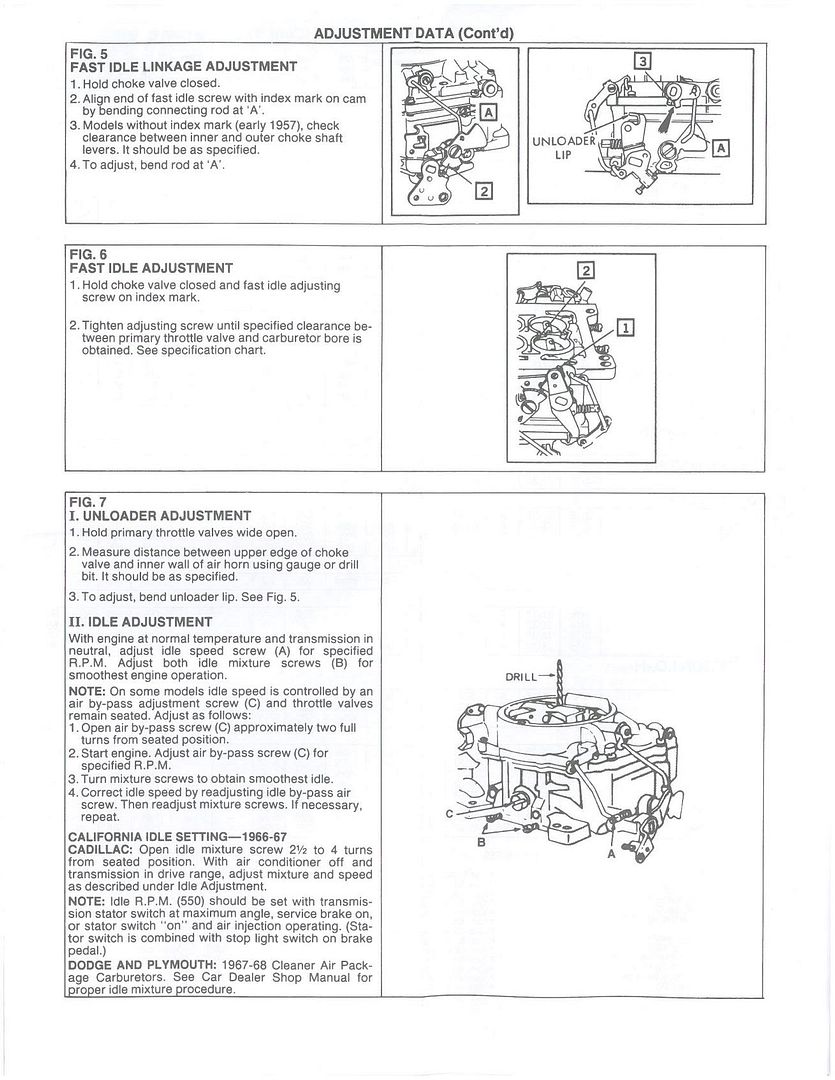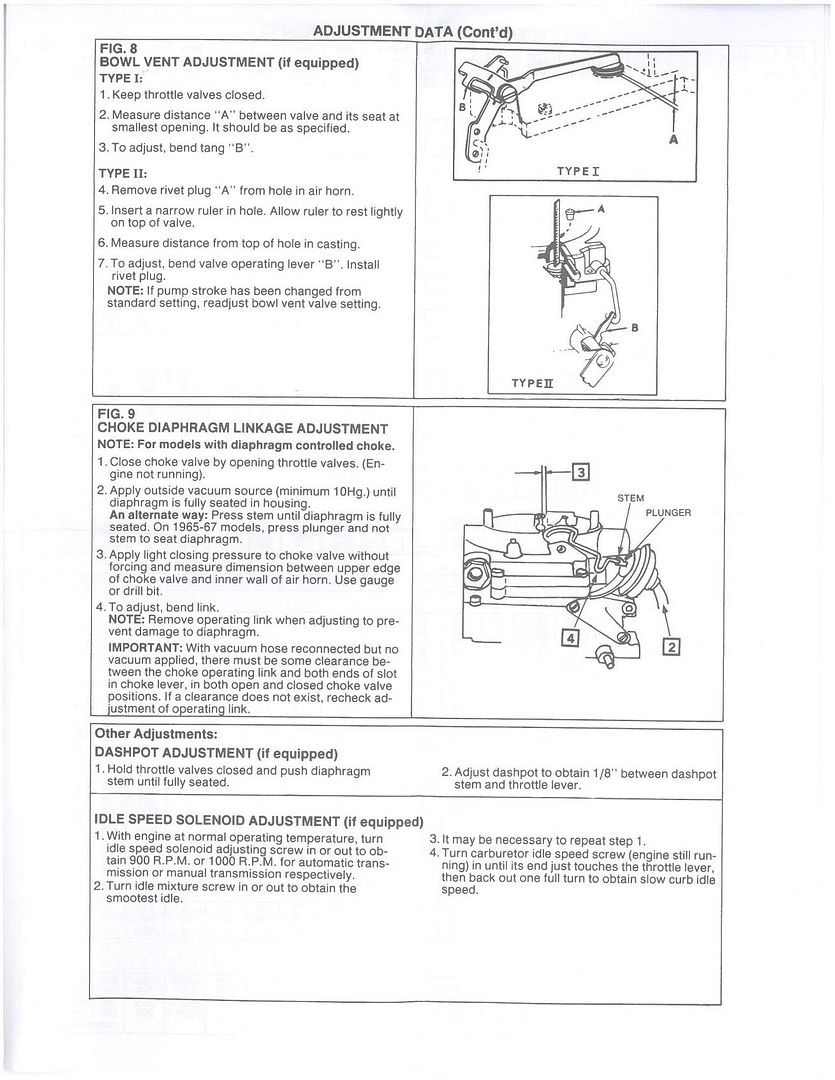 Hope this is helpful to someone someday!
regards, Paul