I have heard of this article for about 2 weeks now but have not been able to find a copy of the magazine locally. Today I found it has been posted to the Motor Boating web site at this link.
http://www.motorboating.com/motorboat/features/article/0,12696,1194879,00.html
Congratulations Paul and Janet you are truly two most deserving people of such recognition and a definite asset to the Chris Craft Community.
Mark Weller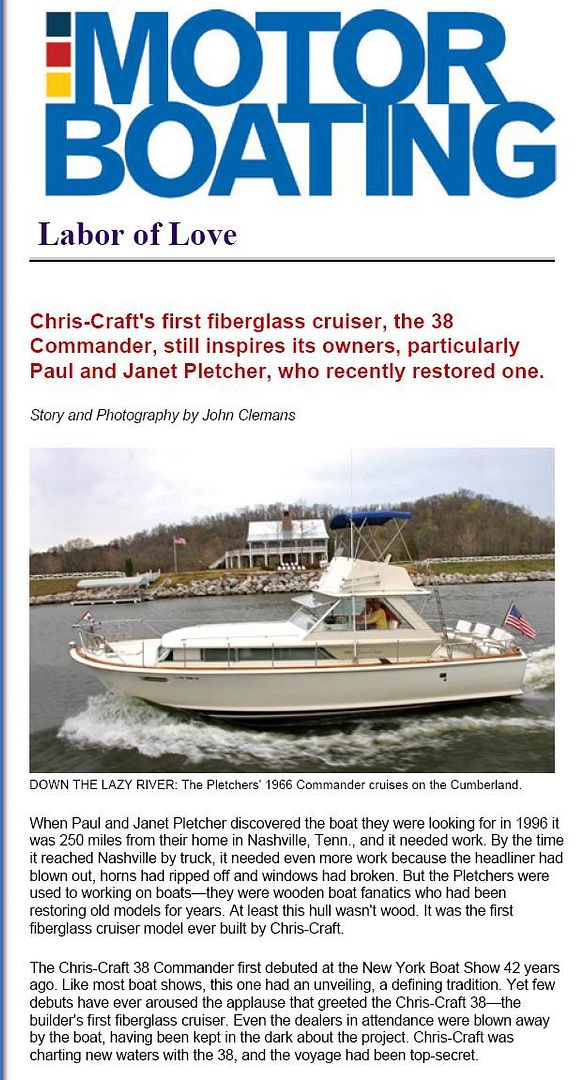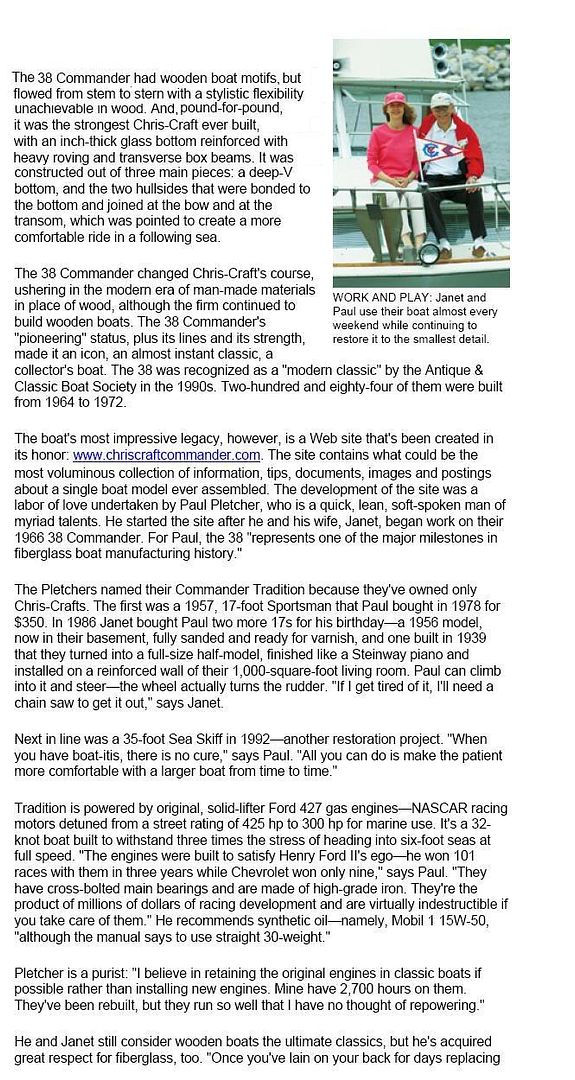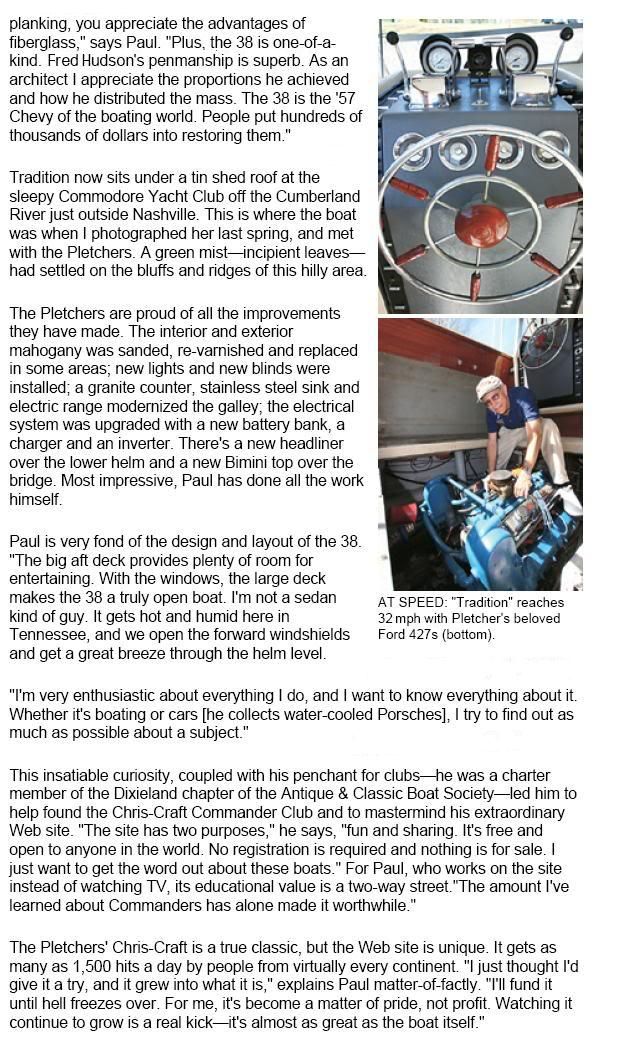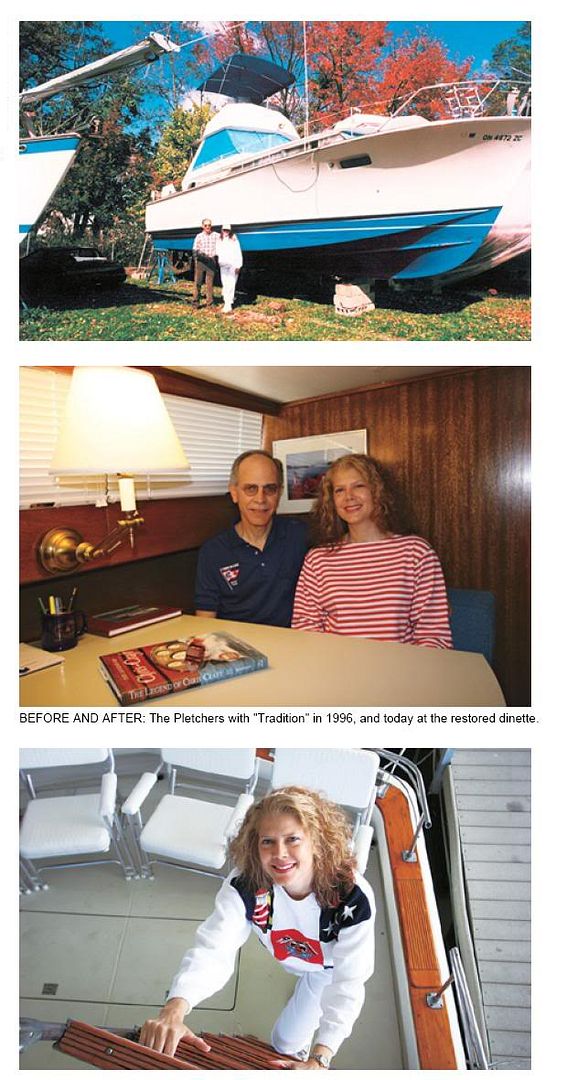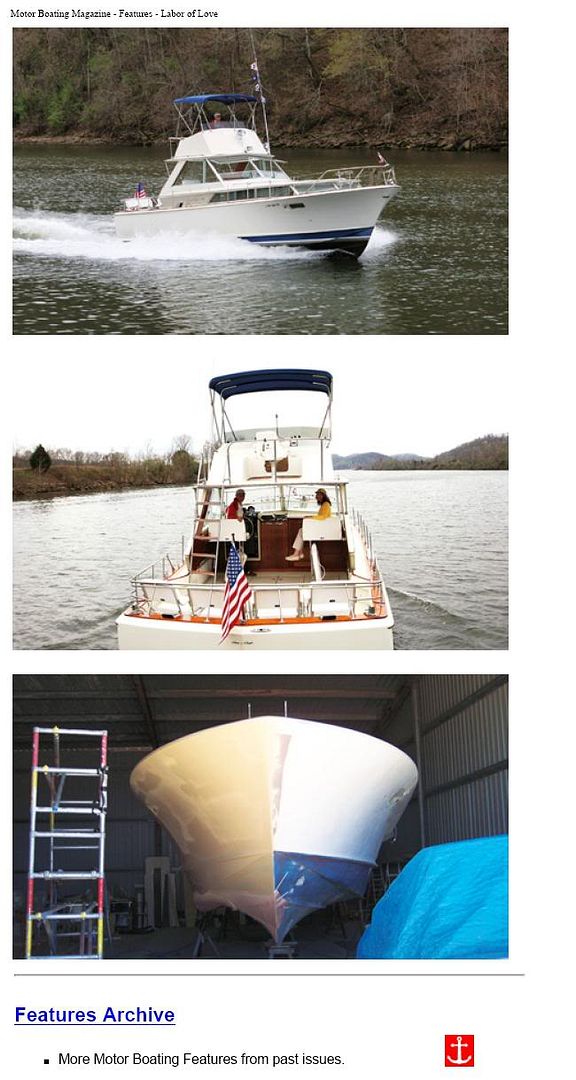 .
edit comment: Article scans added
edit comment: Link to Motor Boating Magazine home page added