Photo posting requires you to post the uploaded properties of the photo. Just cut and paste the properties into your thread where you want the photo to appear. Bingo, it's there. You can click on "preview" to see if your photo is working before you post your thread.
For those readers who may not know what photo properties are, here's how they work.
First you must upload your photo to a photo host like photobucket.com or tinypic.com
Once you've done that, then pull your photo up where you can see it on the screen, right click on it and you'll see a box with a variety of listings. Generally on the bottom of the list you'll see "properties" listed. When you click on "properties", then you'll see the Address (UEL) properties of the photo. That's the internet code to your photo. It can simply be cut and pasted into this forum, and the photo will appear.
The Address (URL) properties of a photo generally look something like this doctored version below. If it was a real link you wouldn't see it here, becuase you'd be looking at the photo instead.
http: //img.dodobucket.com/albums/v482/abc12345.jpg
Note they generally start with http and end with jpg.
As a test, look at any photo on the internet, right click on it, go to properties, and you can also cut and paste those properties here and share the photo here as well.
Now for readers who may have photos to share but don't have access or time to upload their own photos. If this is the case, please send your photos and comments via email to chriscraftcommander@hotmail.com and I'll upload them for you!
right click on the photo above, test your skills! This is what you should see if you click on the photo. Now click on "properties"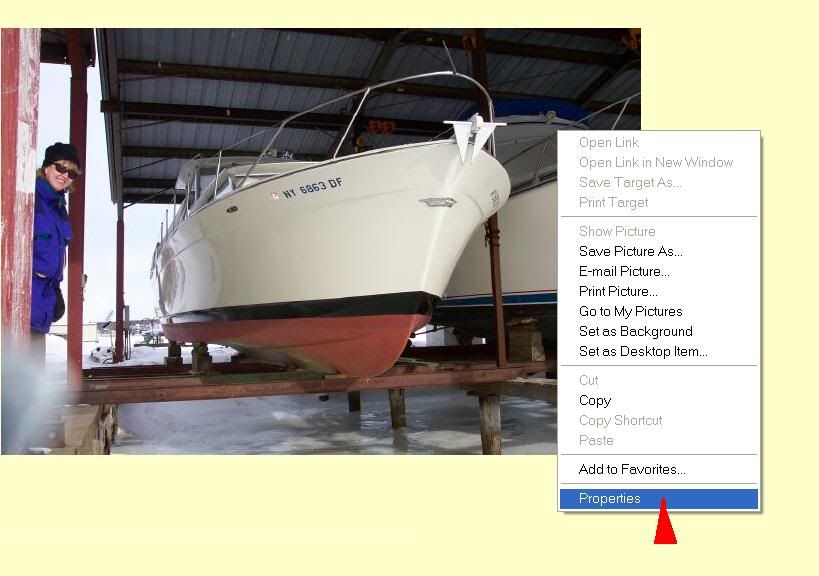 Here's what you should see when you click on "properties". The box comes up, click and drag across properties, as illustrated here, and then copy.
Now you've successfully captured the properties of the photo as illustrated below, and you can paste this link in emails and other personal uses, etc. Be careful not to infringe upon copyrights! A tip, if you paste it in an email, hit "enter" immediately behind the link to activate it, so your recipient can click on it and automatically see the image! You can tell when it's activated when you see an underline under the URL.

------- NOW HERE IS WHAT TO DO WHEN YOU GET YOUR PHOTOBUCKET ACCOUNT SET UP -------
Okay the first thing you need to do is get a Photobucket account and load up your images.
Them must be in digital internet ready format.
There are other free services such as tinypic.com but Photobucket is the best.
Once you do that then go find a photo you want, click on it and you will see something
EXACTLY like this one I copied from my own p-bucket a few minutes ago. Your screen should look very close to what you see right here.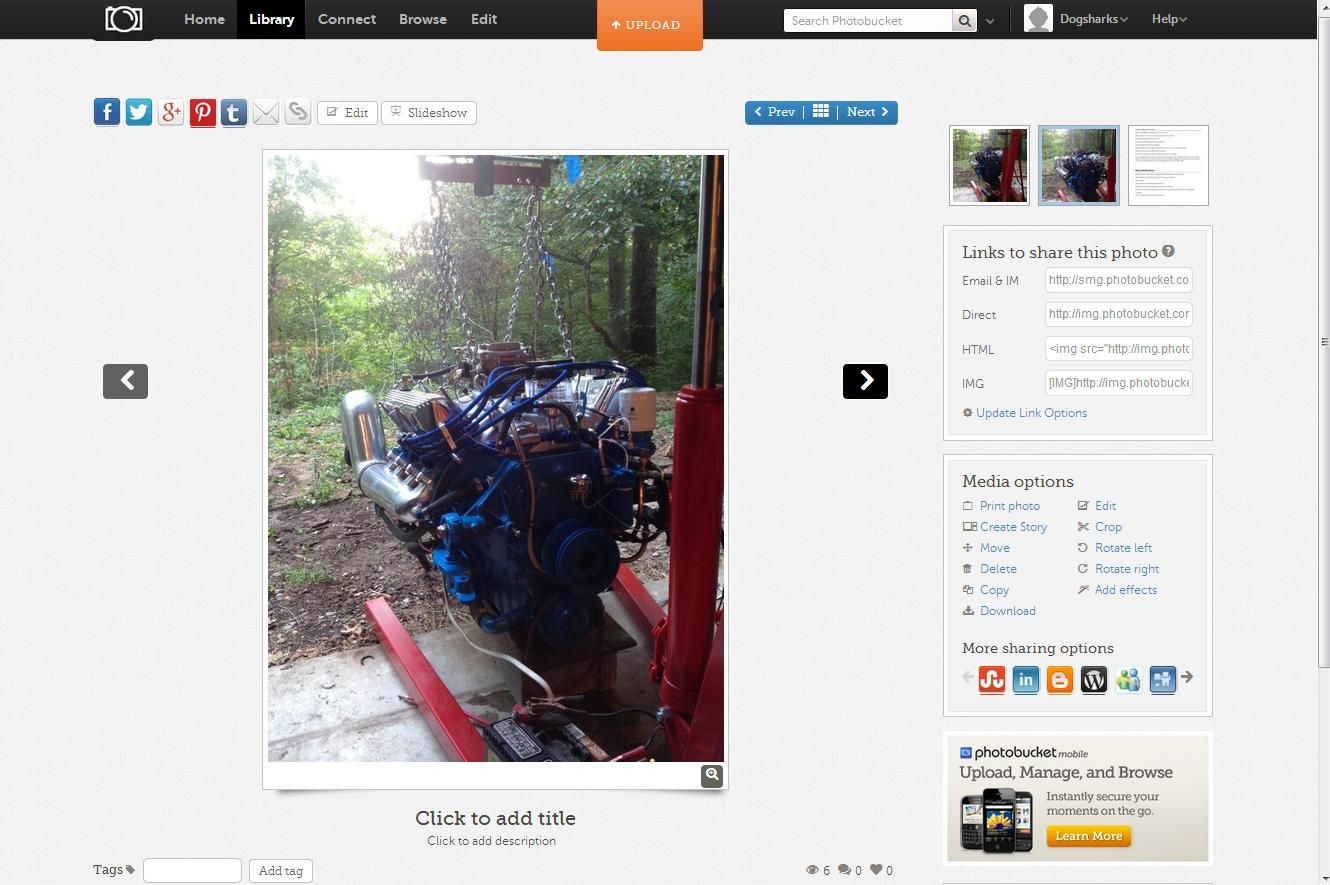 NEXT: LOOK OVER ON THE RIGHT SIDE WHERE IT GIVES OPTIONS TO "SHARE THIS PHOTO"
I am not shouting by the way.
This is what you want to use, just copy this DIRECT LINK info, and paste it here on this forum in your text where you want the image to appear.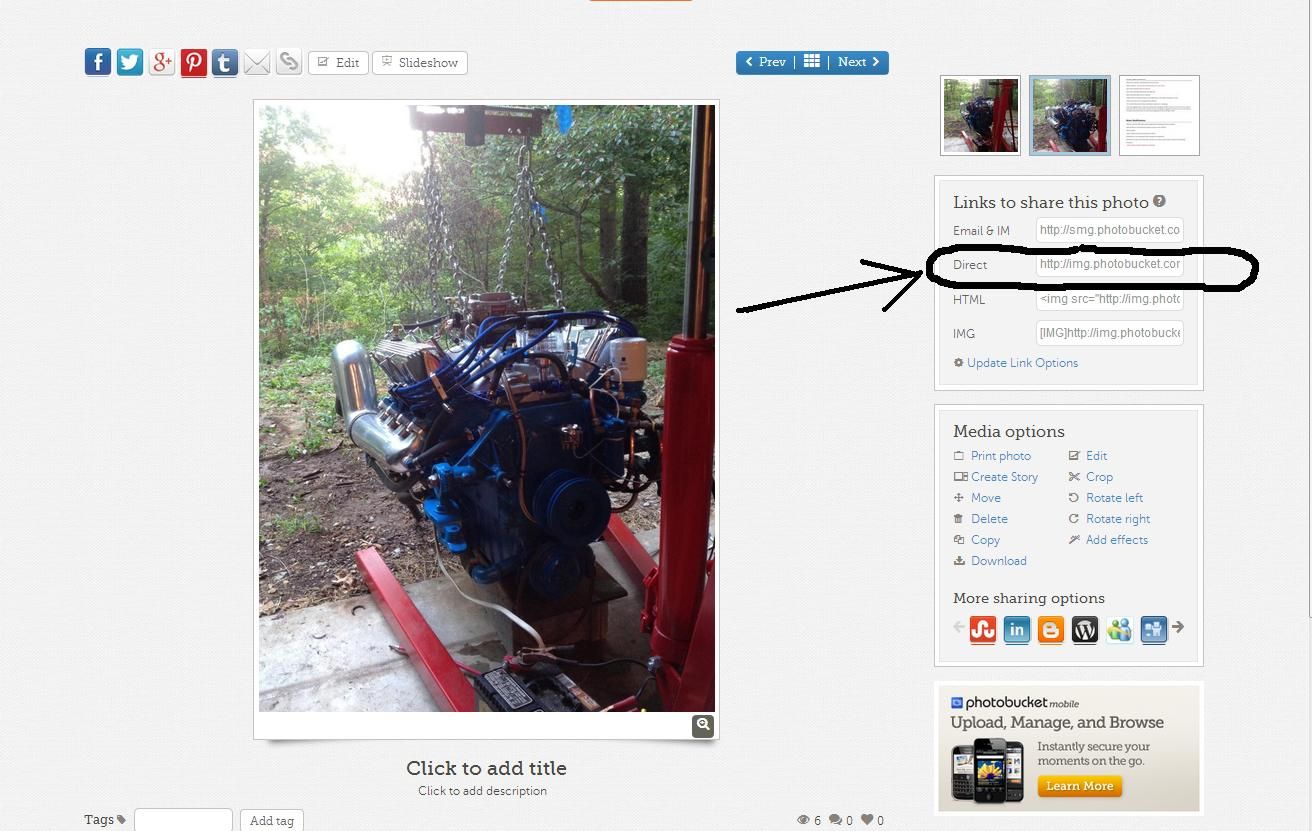 Here is the image I got when I followed my own directions here on this forum.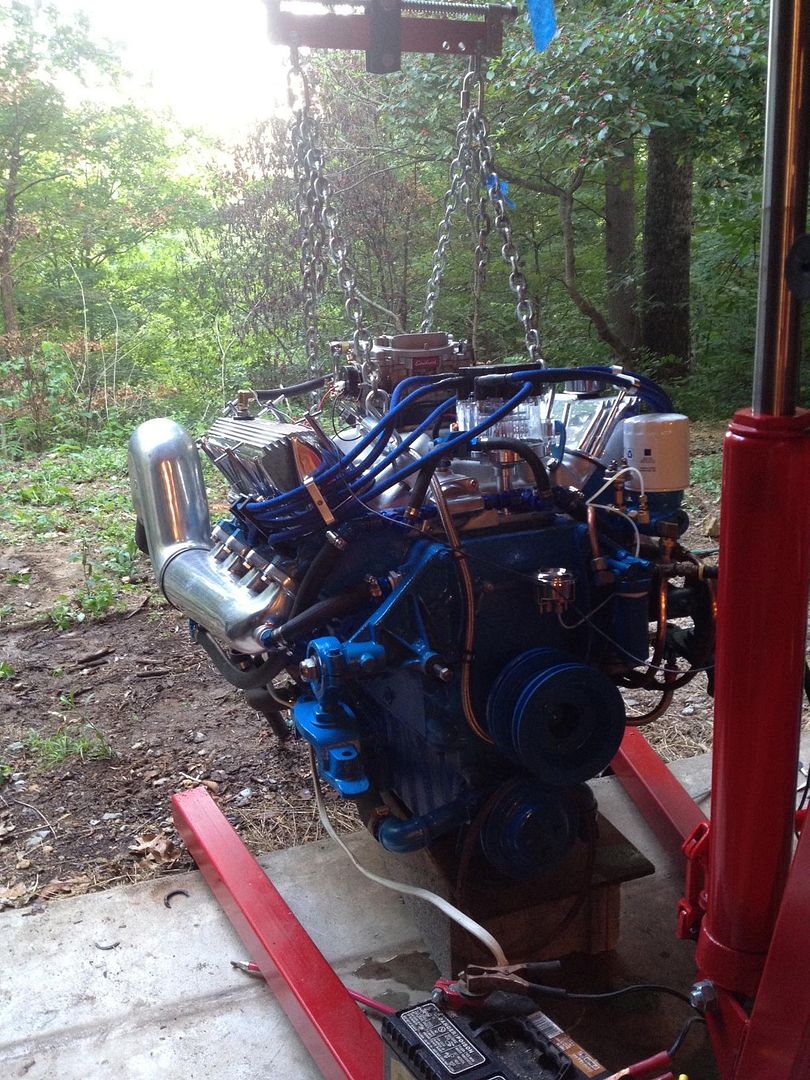 Good luck, once you figure it out it will be pretty easy.
As for the guys with the Ipads, you have to tap or get some other way to find the "source" of the image if you are just grabbing something off the internet, such as "copy image url location" or something, but if you are using the photobucket site, the directions above work just the same.
Good luck,
Paul
If this is too much of a hassle, as it was for me a short while ago before I was motivated to start this web site and learn about html, etc., just email your photos to me and I'll be happy to work with you so your message and images can get out!
regards,
Paul