I am admiring the fact that you're able to take on something like this, and do it with dispatch, and also the fact that you have some good looking helpers too!
This particular photo is interesting to me.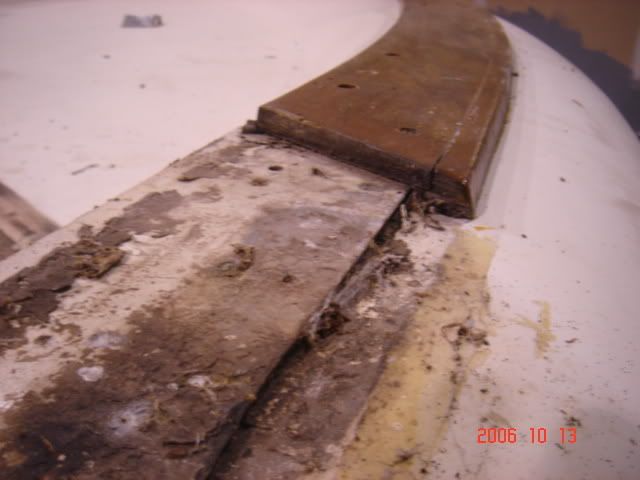 I have been wondering why CC didn't just make this out of one piece, but I suppose having a two piece assembly like this, allowed the second and smaller piece to be planed down to match the flatwork.
Great deconstructive photos, quite revealling how CC built the boats.
Tom