Paul - Thanks for the P.O.D. We get a kick out of it every time. I consider this forum to be one of my favorite hobbies. Oddly enough it requires the least amount of time and effort of all of them.
1) I have yet to purchase the lumber for the toerails allthough I have done a good bit of leg work. There is a lumber yard in Vikory, Ohio that I have bought from before and will probably use again so that I can hand pick the stock.
2) Elvis was busy checking the bottom for blisters of which he found none of course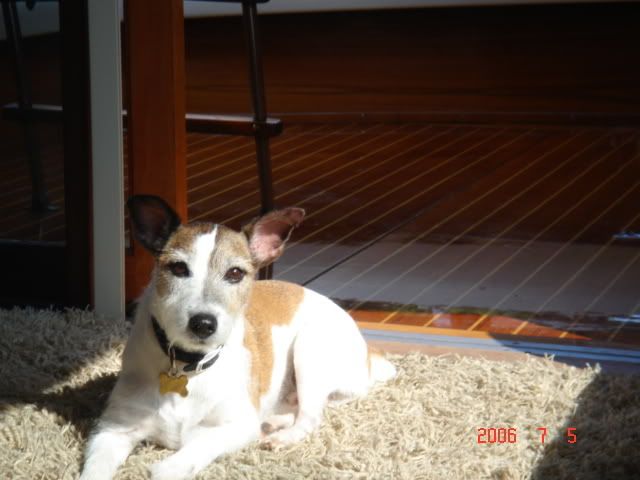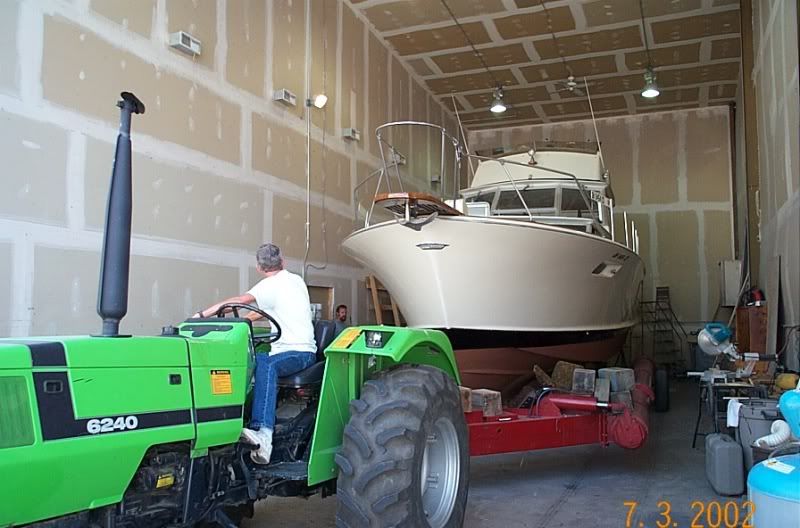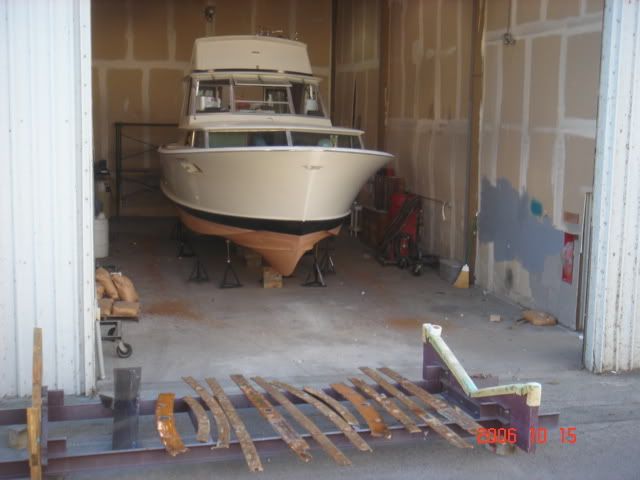 " The Man Room " The owners of Gem Beach Marina are good friends and kind enough to allow me to work on my boats in this huge paint booth when no jobs are scheduled for it. Usually I get a month in the fall and late spring to hit it hard.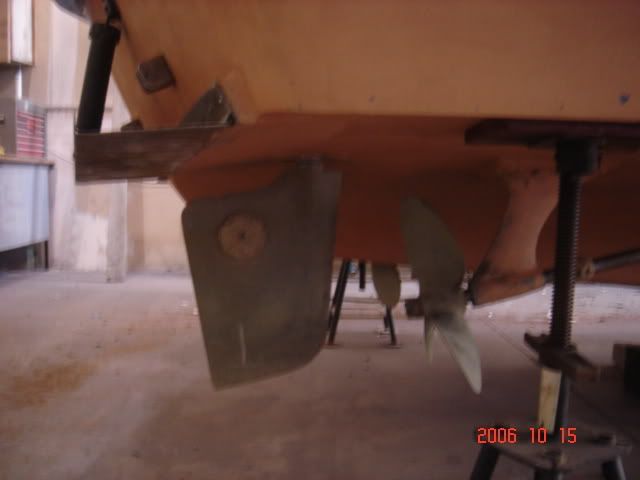 22" X 22" 3 blade wheels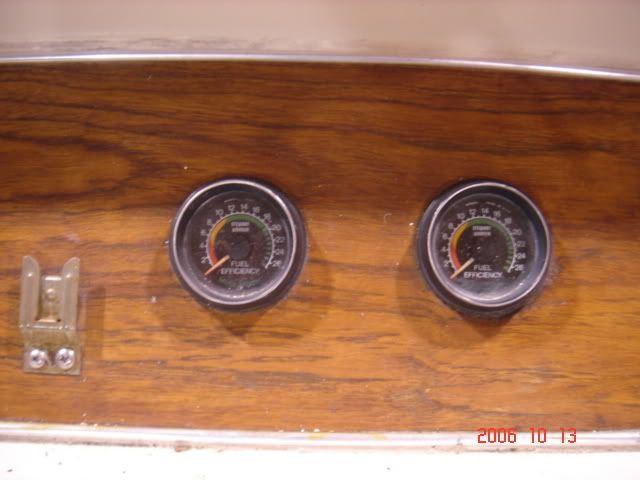 Fuel Efficiency Gauges - Wouldn't that be an oxymoron when applied to boating ?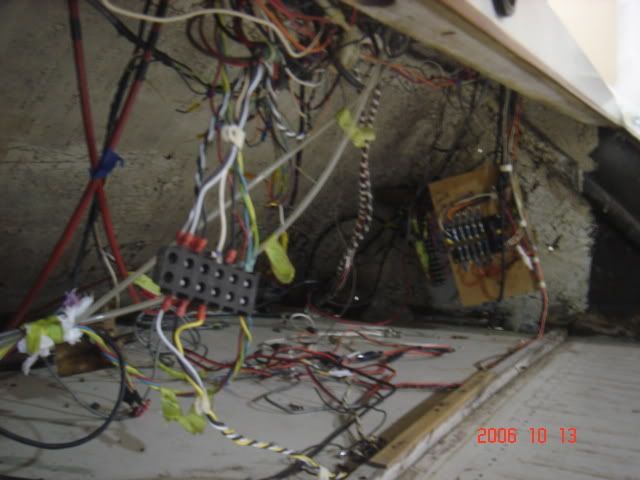 My worst nightmare!!!!!!!! I consider myself to be pretty good with my hands but, this mess will require alot of a quality I sometimes lack, PATIENCE !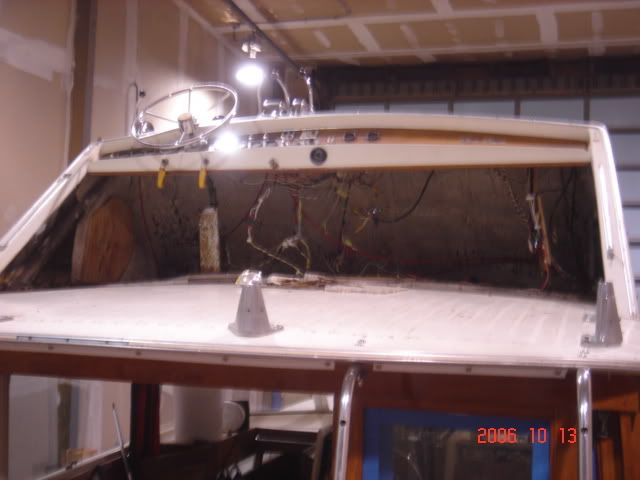 Along with the rewire we will retrim and detain the fly bridge and install new decking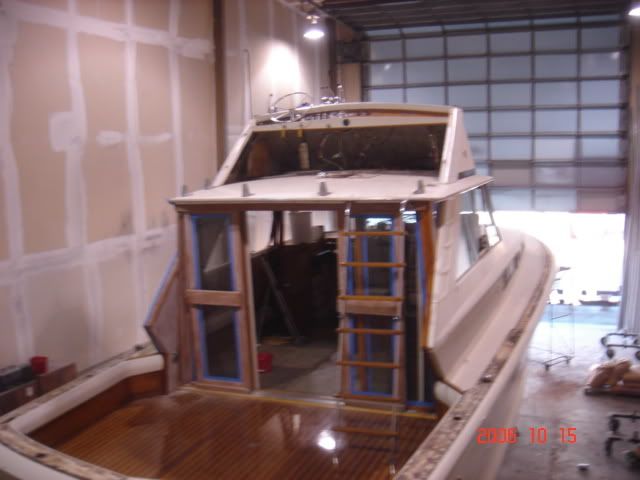 Of corse there is the obligitory sanding and refresher coats of varnish on the existing brightwork
I am already looking forward to next weekend so I can button up the tear down and clean up part of phase 1 of this project. On tap for this week -- use the marinas steam jenny to clean the bildge and repaint (damn that Heinrich guy). Scrape the crap off the toe rail beds and bondo old screw holes. Finish sanding bright work. Empty out all stowage areas for a restocking next season. You know how you seem to accumulate more and more stuff each year!
All for now, CW
Edit comment: Photos taken in 2008 added below, to show off how well this project by Chris Wade was finished. Wow, what a great job!