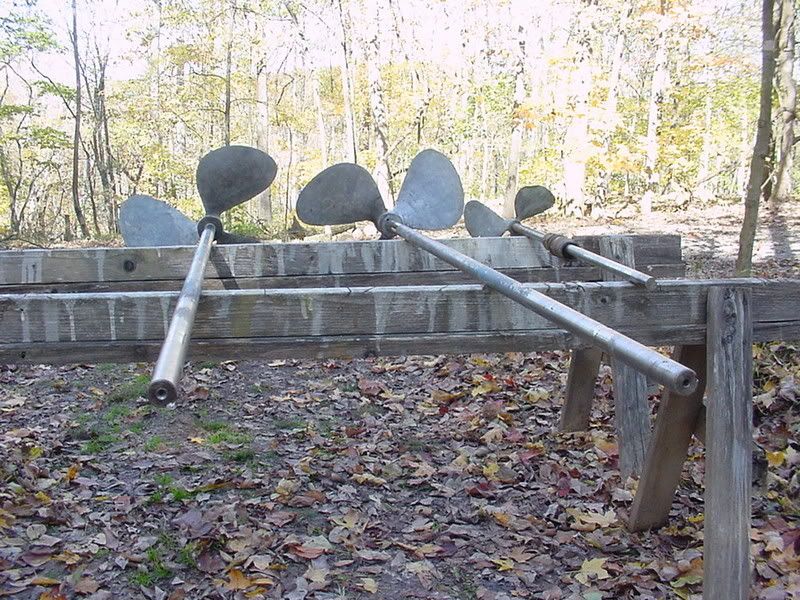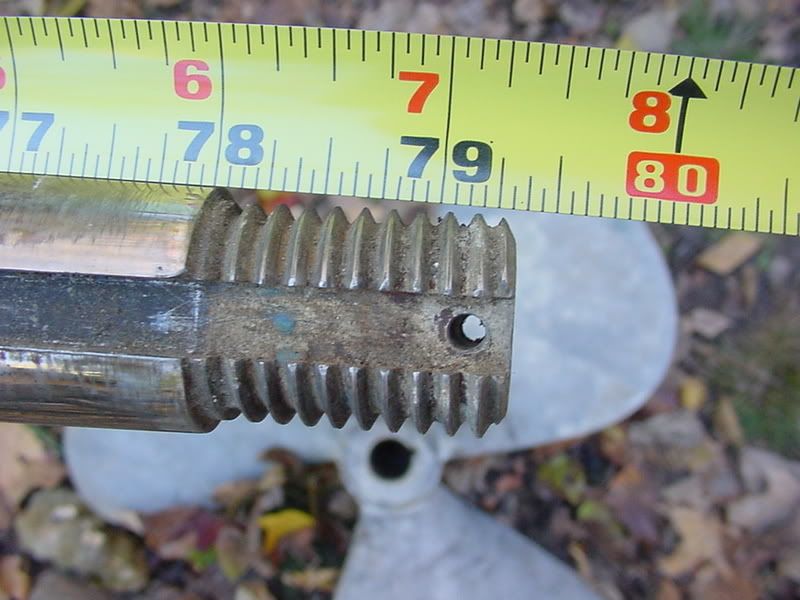 Steve asked about the length of a 38' Commander Express prop shaft the other day, and since I recently exchanged a pair I decided to pull them out and measure them for the record. I will caution anyone who may want to have new shafts done, this is what came off "my particular boat" and I don't know if they're original or just heavily worn. I suspect they're original but have no way of really knowing. I also caution anyone, to the fact that this boat has HJ-7 Paragons and not the P series, which differ in lengths, so I don't know if the shafts all stayed the same or if CC just moved the motor forward a bit for the longer P series.
In addition, here is a photo of how the prop end of the shaft looked when it was installed. You can see there is some working room there on both sides of the prop. This is about as "hands on" as it gets. It worked for me, and I'm not saying it will work for your boat. I offer it for whatever use it may be in planning, etc. I do have some extra room in the event I add Drivesavers at some other time, which will add an inch to the length of the shaft.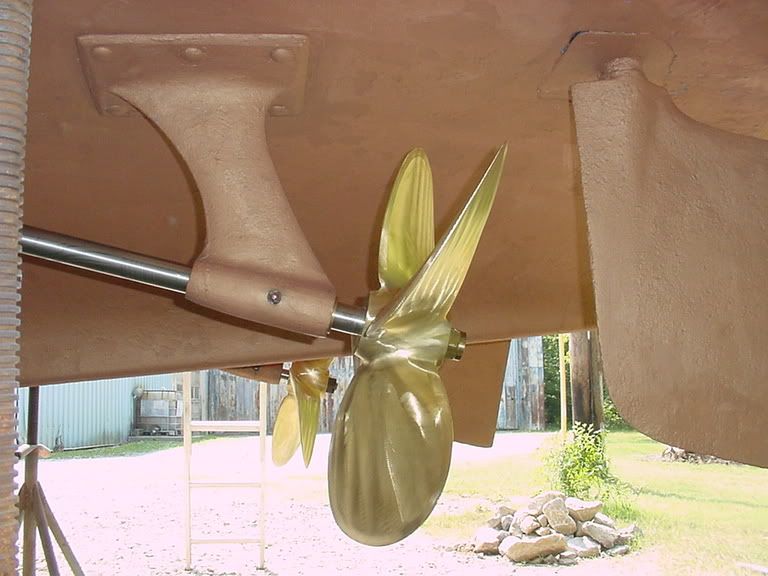 Hope this info benefits someone someday! The best advice is to use this as a guide, and have the shop make new shafts exactly the same length as the ones that come off your boat. That advice was given to me, and I took it. I bought the stainless steel stock, had it in hand at the shop, and they were ready when I finally showed up with the old shaft. Turnaround time was very efficient. If you show up with your old shafts on a Monday, you can be installing them the following week-end if you schedule with the shop and have your stock ready to use.
Regards, Paul
FXA 38 3004 R
1966 Commander Express
Original 427 power, HJ-7 Paragons