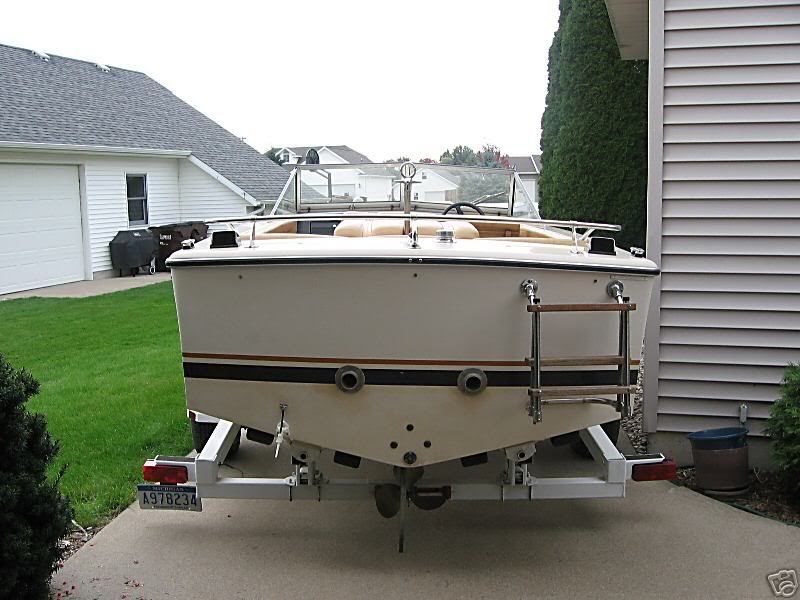 I'd sure rather be in a Chris Craft Commander, Lancer, or this Super Sport (see photo above) than any of the boats below, if there was anything approaching a chop or even a wake to cross. Those flat bottom boats must pound like crazy!
Looks like a fun boat Mike. I like the distinctive Chris Craft lines, it's a traditiional layout that CC developed in the very early days. My 1956 17' Sportsman is proportioned just like your new one, but the freeboard isn't quite as high, and the bottom of the hull is less of a V. As a result, in rough water we just don't do too well in that one, we have to back down, and on occasion I've actually taken water over the bow by planting the nose into a large wake left by a cruiser; we did so at very slow speed, but the darn water came over the windshield and dropped in our laps. It was a wet day!
This boat looks great, I'm sure it will be a nice addition to your fleet, lead by your Commander flagship.
Regards, Paul