I just copied and pasted the world map (below) showing where information pages here on the forum were accessed during the month of December. As you can see, we covered much of the earth this month, with most of the action coming from the US, Canada, and Europe. We welcome our readers from everywhere, and we look forward to more fun in the future.
Posts on The Forum are beamed around the world instantly, and it is an honor to be able to share information in a free-access format like this.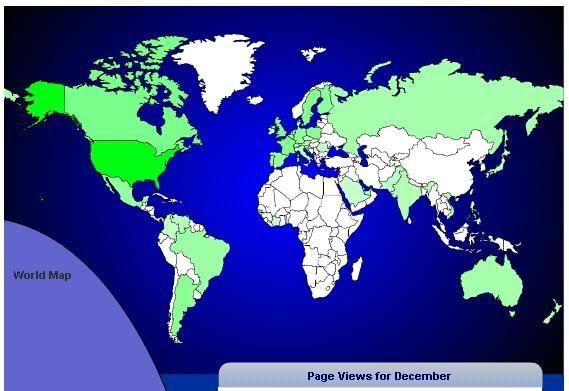 Here's looking forward to new boats, new friends, more interaction with old friends, and exciting times aboard our Commanders in 2007.
Cheers from the USA,
Have a safe, productive, and very HAPPY NEW YEAR to all!

Paul
forum moderator