The more you take apart, the more you see that needs to be fixed. Here is the dashboard before I started taking things apart there. Steering gear had to come out, no question about it, the cable was frozen and I just didn't want to EVER have to deal with it again. I tried to heat things up, use ATF, etc., but it didn't want to cooperate. Therefore a new one is on the way, and I'm upgrading to the NFB rack and pinion (no feedback) Teleflex while I'm at it, rather than replace it with the plain rack and pinion.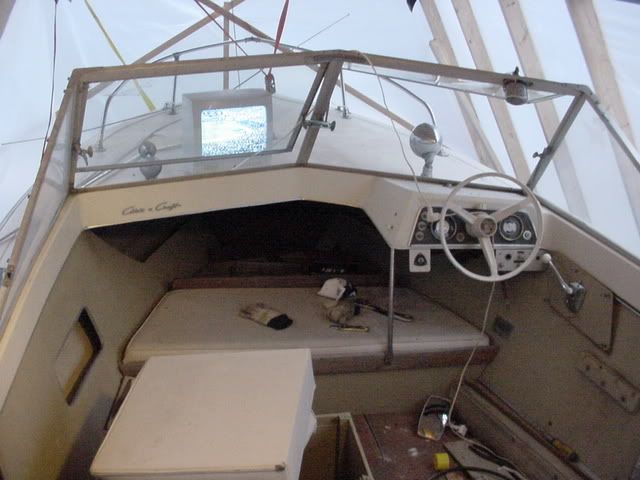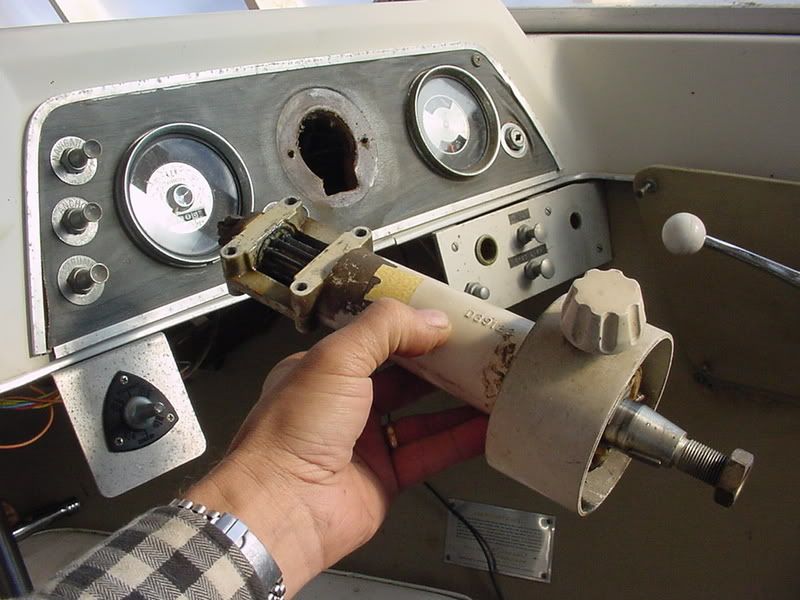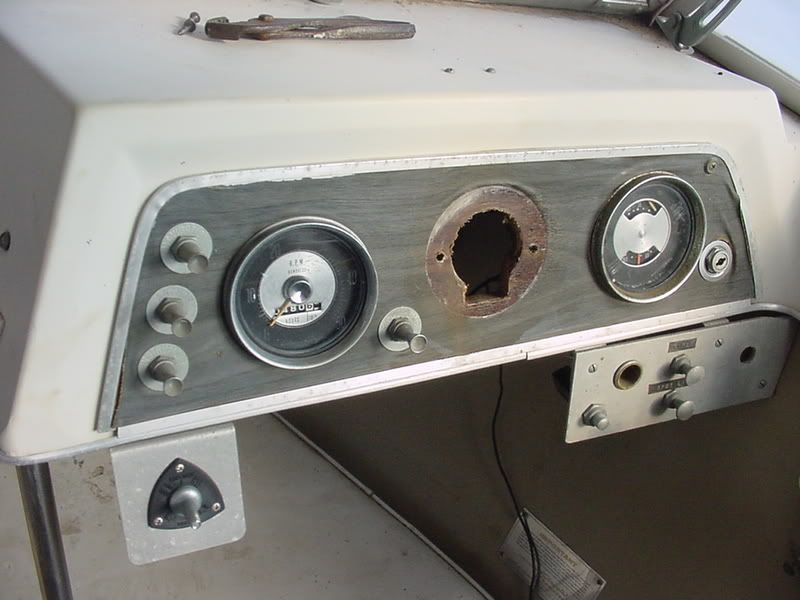 Instruments naturally had to come out, because good instruments are like jewelry on a boat. Crappy instruments just remind everyone how old the boat is.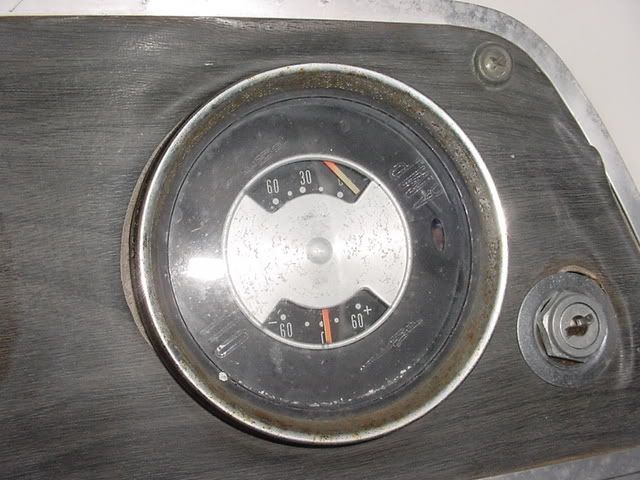 One of the first things we did, was to remove the instruments and send them off for a rebuild. This costs about $150 per unit, but it's well worth it.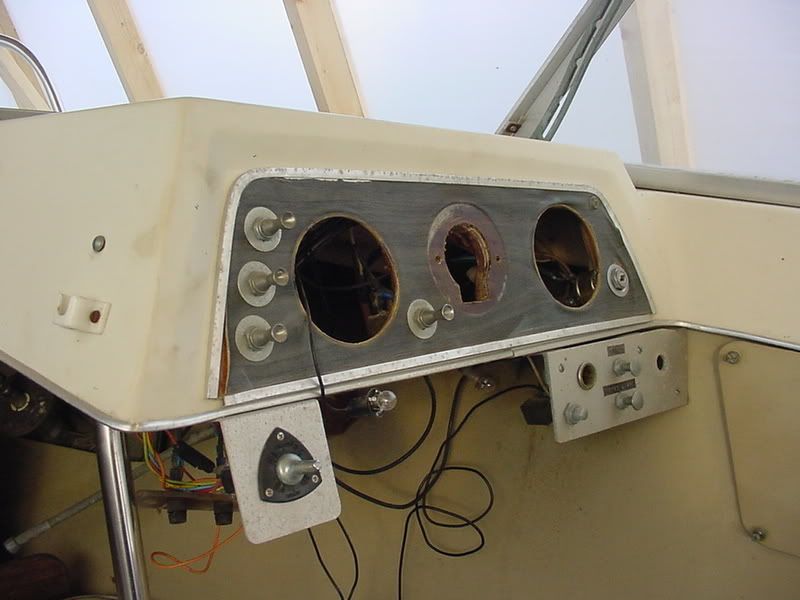 Now I'm wondering what to do with that really cheap looking piece of masonite, with the fake vinyl wrapped around it??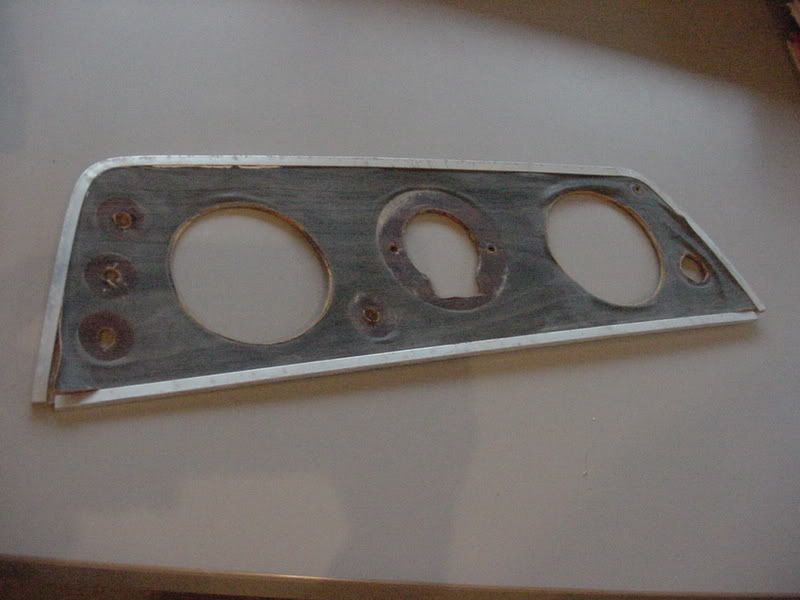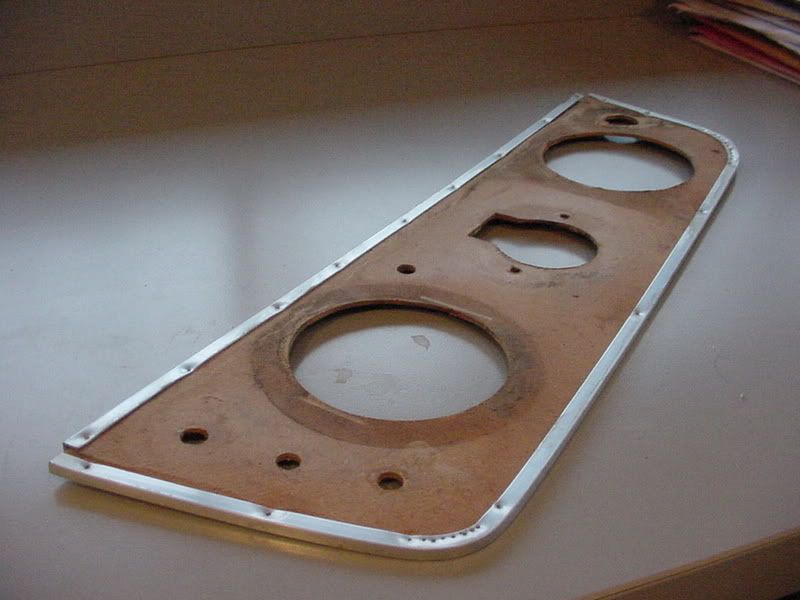 My plan is to replace this with a 3/8" piece of solid mahogany, and I may actually recess the instruments and all the other devices into the wood, so they fit just like original. Switch shanks don't seem to have any additional room, and it would look pretty cool to have the gauges recessed a bit into the wood. This is a task that will take some time and patience.
Regards, Paul