This is an interesting Chris Craft Commander. It still has the sporting feel of a fast cruiser, able to attain speeds of nearly 30-mph, and it's also a big step into "yacht territory". The upper deck and helm station is a great vantage point. Unfortunately, many of these boats have been totally draped in all sorts of "full enclosure" canvas and ising glass, and they don't show off the lines of the boat very well.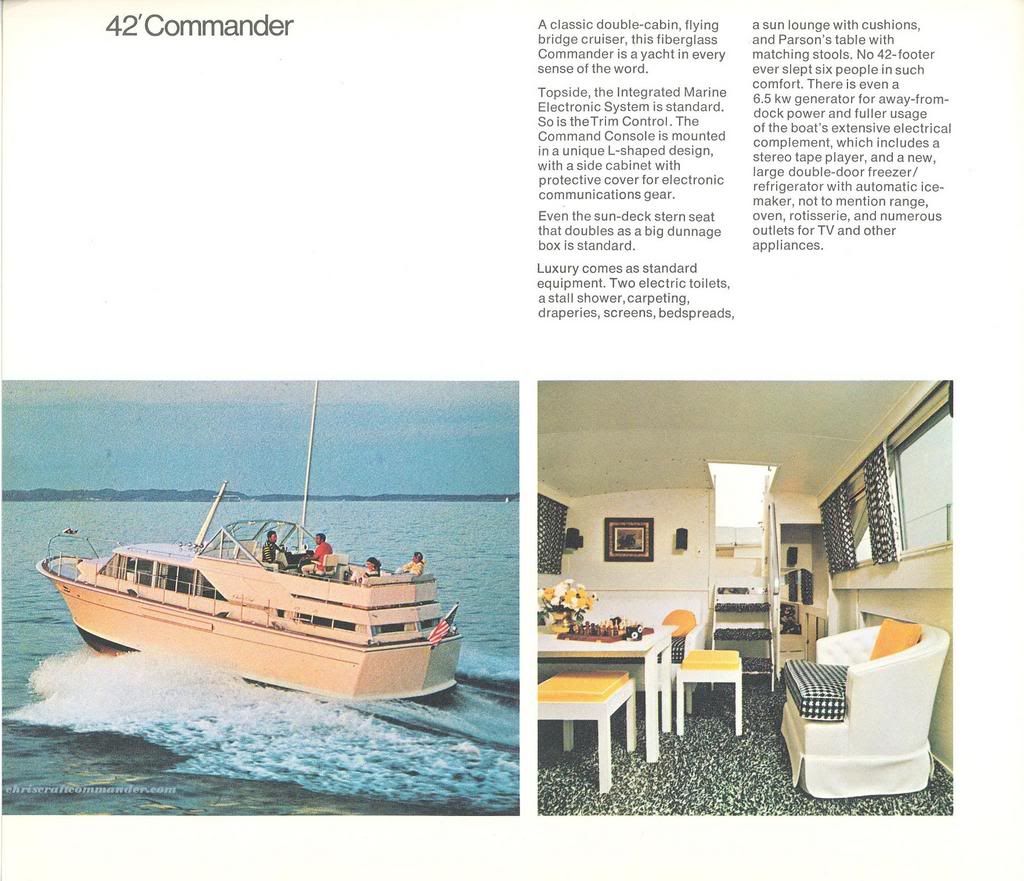 Here's a 1971 model, with limited canvas. Nice !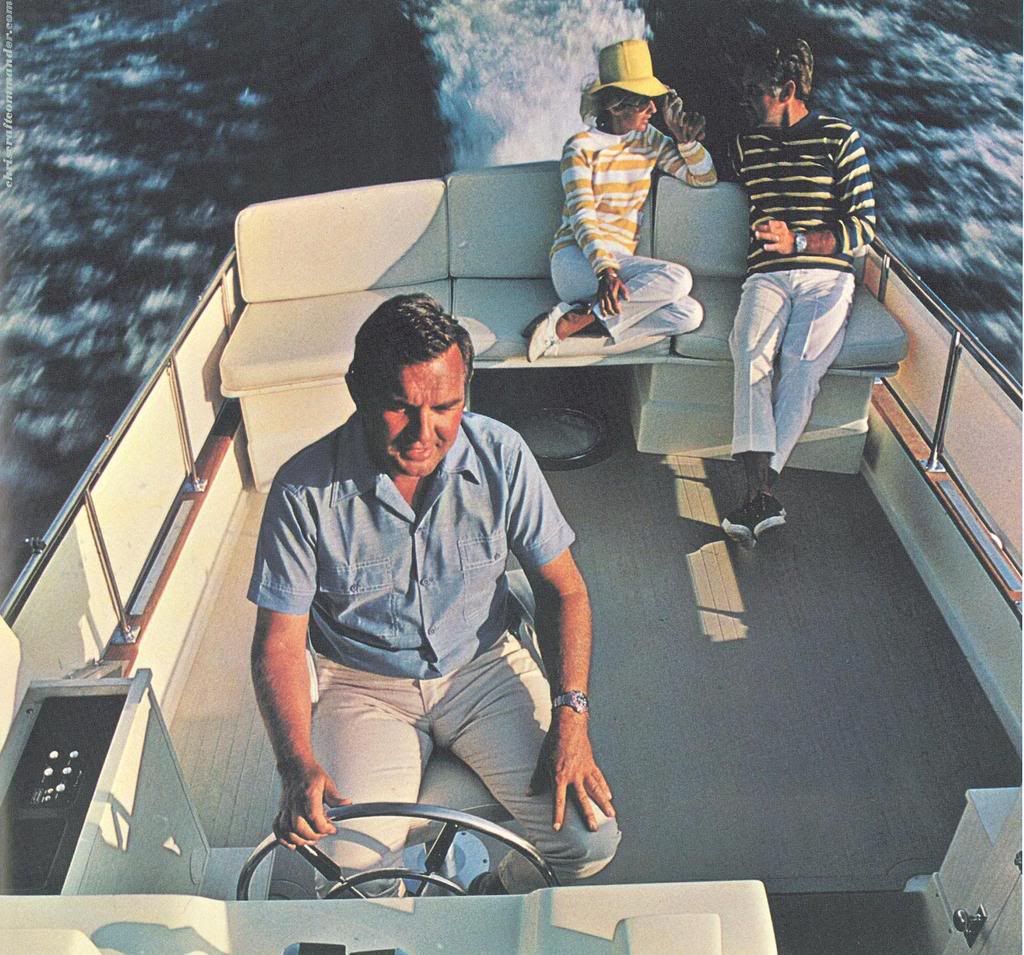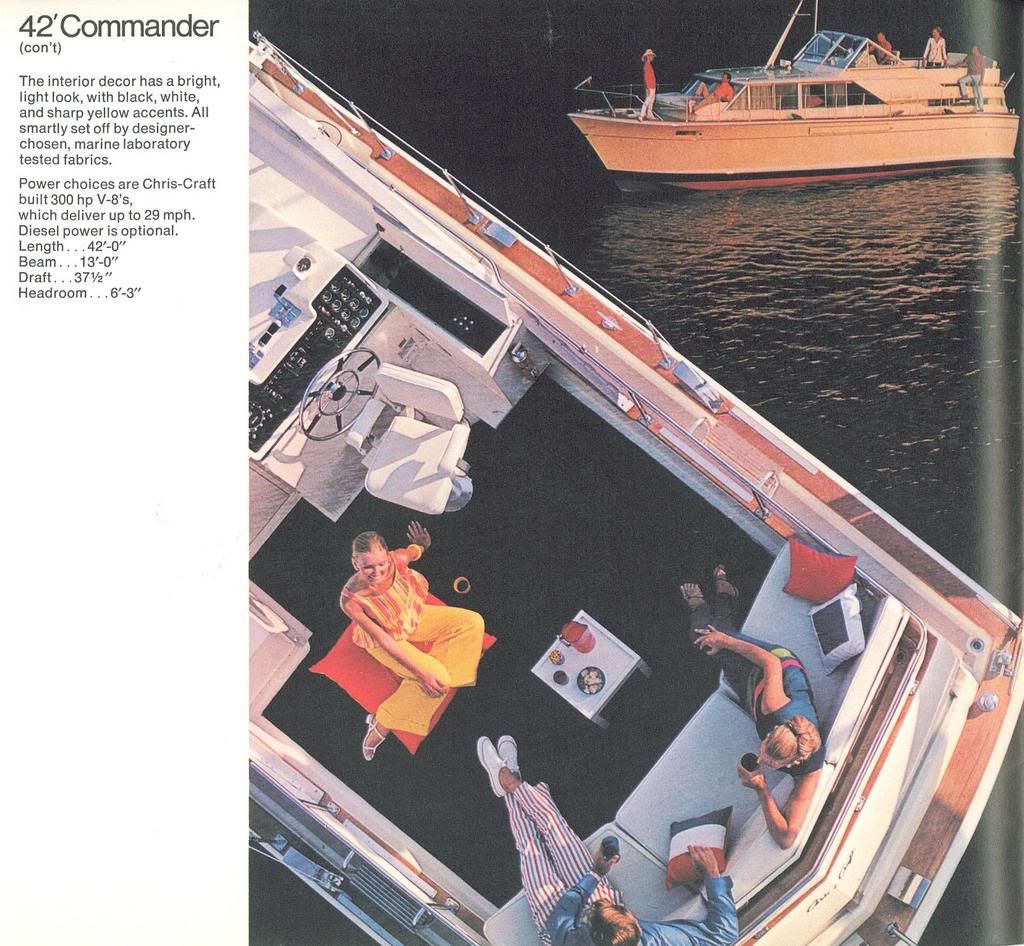 I like originality in a vintage boat, most of the time anyway. The shag carpet is one area of originality that would last about two seconds after I acquired one of these !!
So many boats.............so little time..........................
Paul