For some strange reason, I selected the front passenger seat to disassemble first. I guess it was the biggest of the operable seats, so I tackled it first. As fate would have it, I think this is the only seat that is not original. There are signals throughout the structure under that vinyl and foam, that suggest it was rebuilt in a carpentry shop somewhere, sometime, for some reason. I see "exterior plywood" and that's not what I expect from Chris Craft, and it's obvious that the seat was rebuilt or repaired for some reason.
I took a look at the smaller drivers seat, and it still has the Thompson tag on the bottom, and it looks different, like all the rest. They look original. The exterior plywood didn't do the job, either. It's deterioriated to the point where I'll have to rebuild the passenger seat regardless. I'll have to round up some marine plywood to do it, of varying thicknesses. I already have some, maybe enough.
When the upholsterer saw my 11x17 photos the other day, he said it had been recovered. I told him I thought it was original. I guess the expert was right ! Ah well, I've been wrong so many times today allready, it makes little difference to me now.
(Below): This is the 1967 version and not my '66, but they're so similar, and this photo is a little better for this purpose.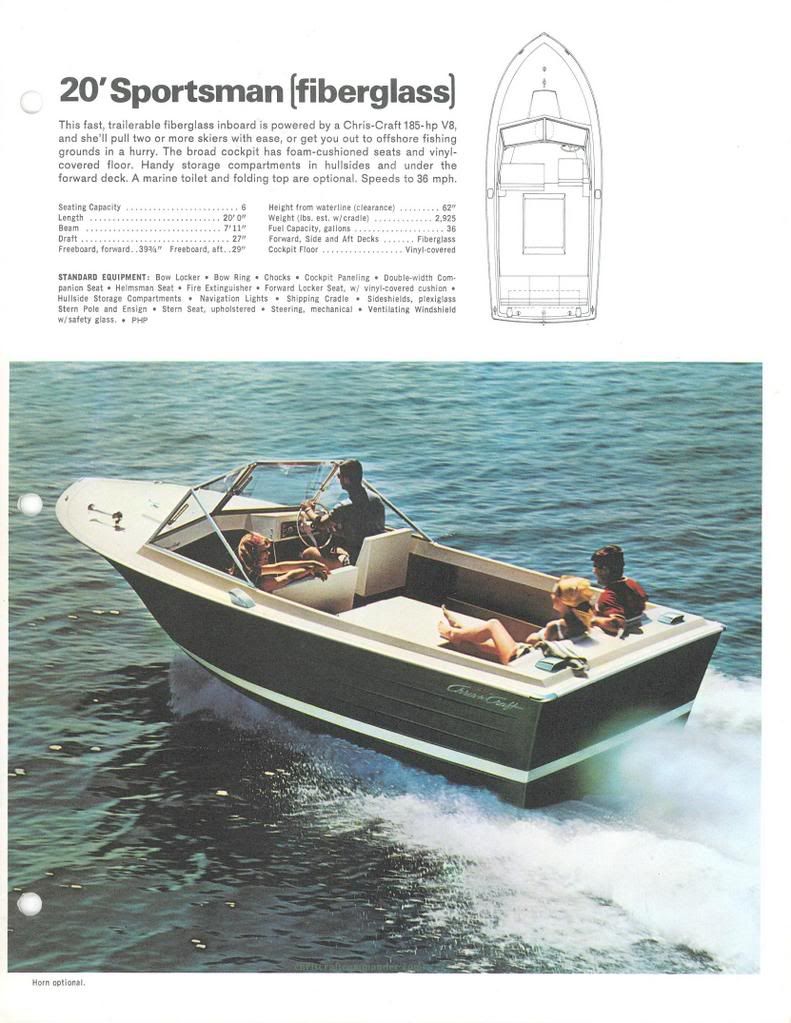 The seat is an interesting hollow structure in order to give it the form you see in the brochure photos. It's a cool 1960's design, and we'll replicate it faithfully.
Regards,
Paul