Well the front seats have been disassembled and it's evident one is original and the other apparently had some repair work done on it. The passenger seat was deteriorated inside, looking like either termites or rot. The termite thing seems sort of far fetched, but I guess it's rot.
Upon taking things apart, I now see some critical fastenings that are badly rusted, and one of the front seat hinges is so badly rusted it is structurally weakened. The rust may well have reached all the way through the piece. Therefore, rather than continue trying to save these old pieces, I'm building new ones identical to these, using these as a pattern. Mine will use the proper marine plywood, and may actually be a tad heavier. It never ceases to amaze me how boat builders knew how to make things strong, but also light in weight, to enhance performance, cut down overall weight, and to conserve on materials too.
Here are a few photos of what those front seats looked like on the inside.
I'll have to find new hinges, and get some specialty fittings to conceal the assembly like Chris Craft did. Their design is reasonably durable, with the seat back sort of locking into the bottom to hold it steady, and not totally relying on the hinge alone.
Part of the fun here is to have seats, instruments, etc., all looking authentic. J
Here's what the helm seat looked like on the outside (no pun intended). J.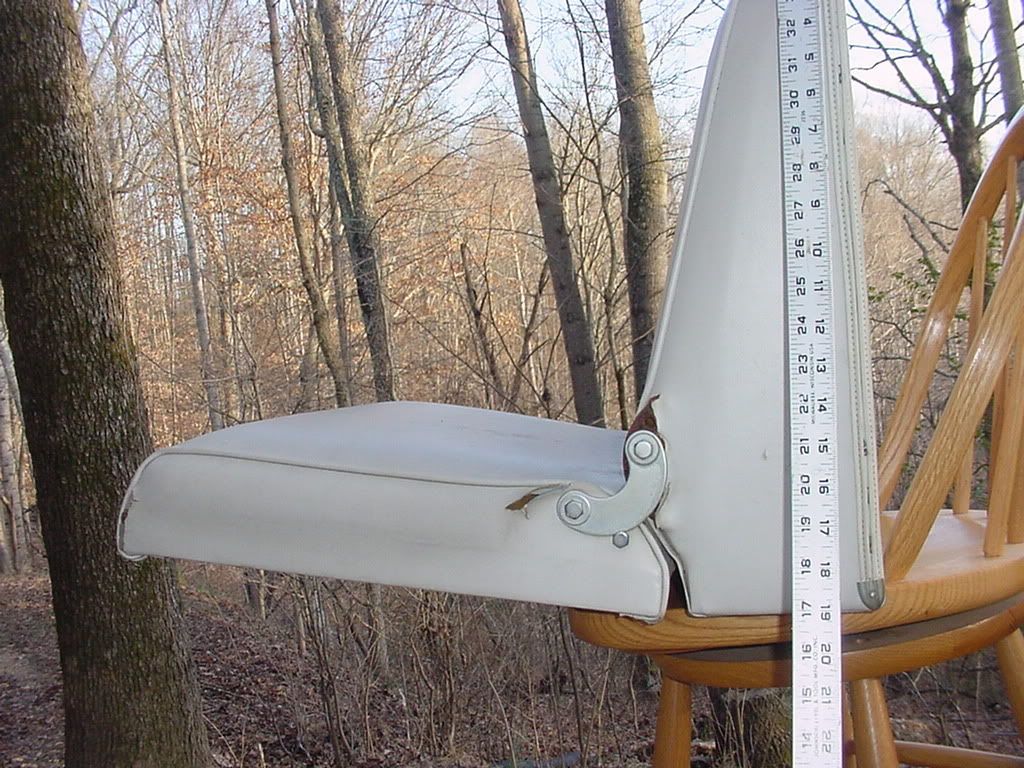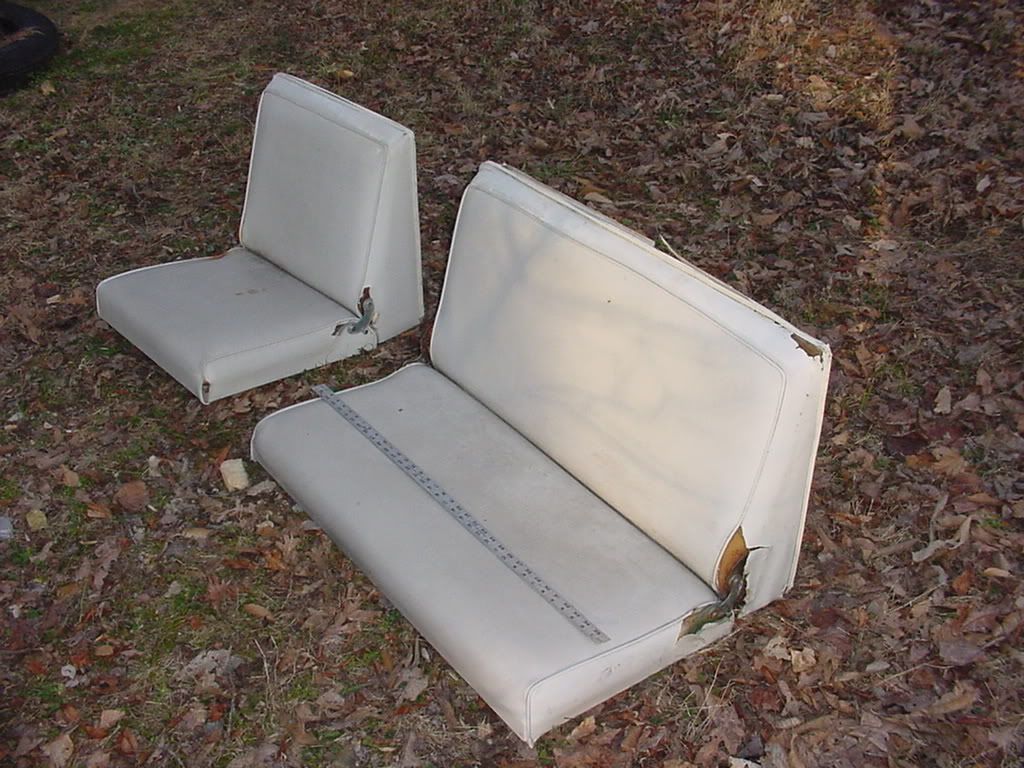 Since it was snowing today, I decided it would be best to sit in front of the fireplace and just disassemble the helm seat to see what I had to work with.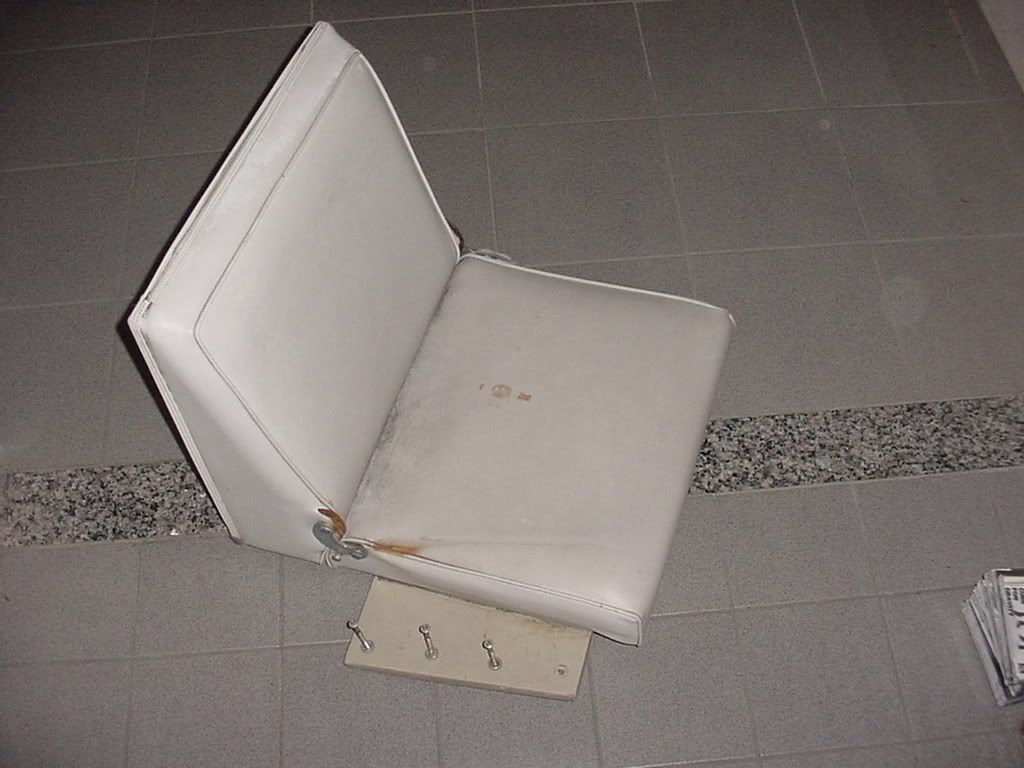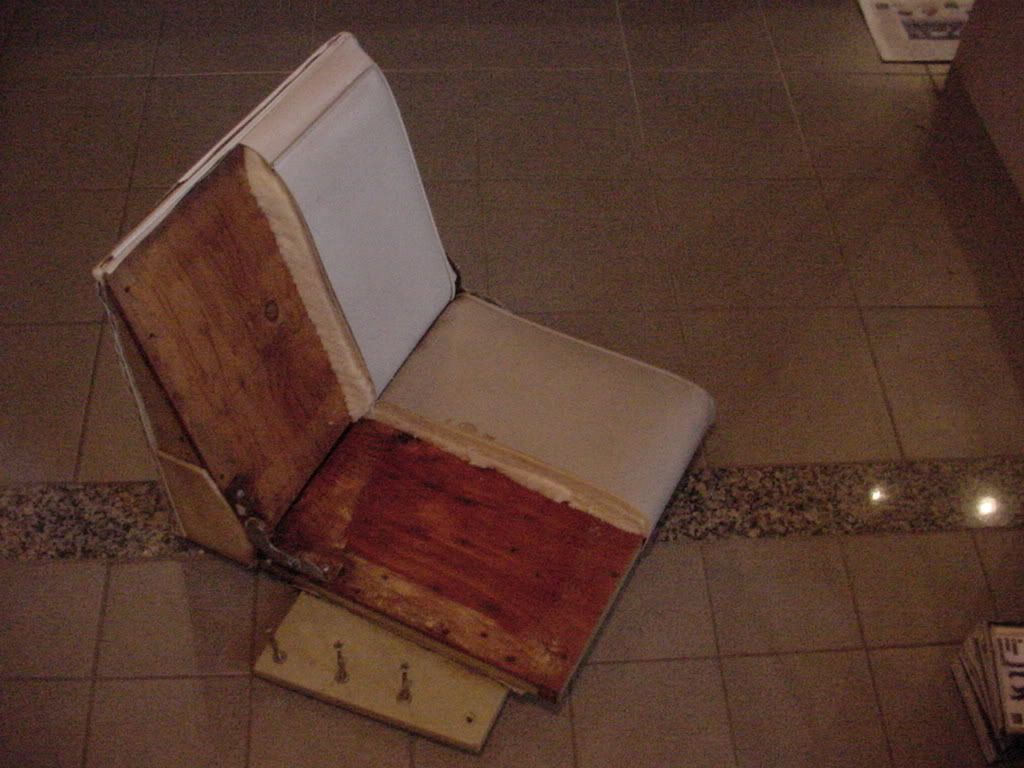 Here is the start of the disassembly, hmmmm, you never know how something is put together, until you first take it apart !