Here's what the seat supports look like after three were hit with the wire wheel and one was still rusty awaiting attention. These were off some old Commander seats, identical to the Skiff, but the ones on the Skiff were just about rusted all the way through. Fortunately those old Commander seats still had some value!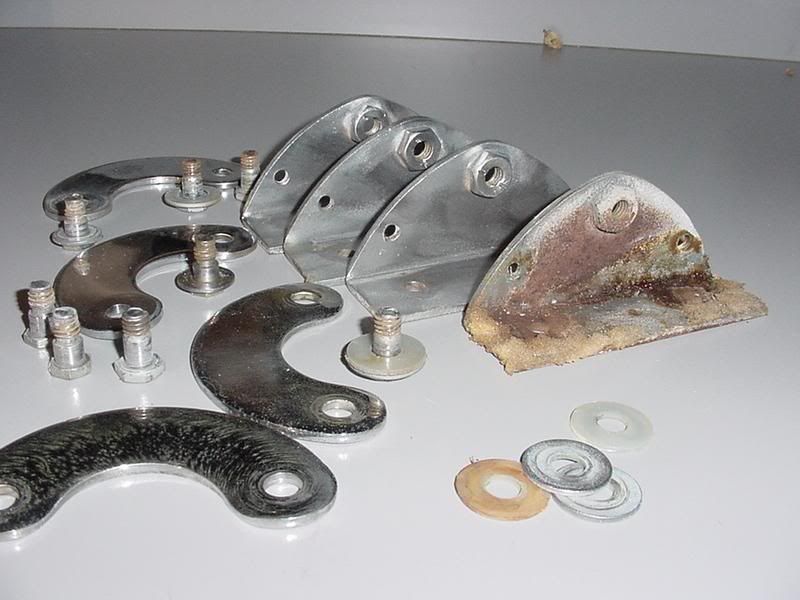 After being wire brushed and primed, they looked almost new. Stainless steel fasteners were used throughout. The seat bottoms are ½" marine plywood with oak supports. The seat backs on the front two seats is a ¼" marine plywood.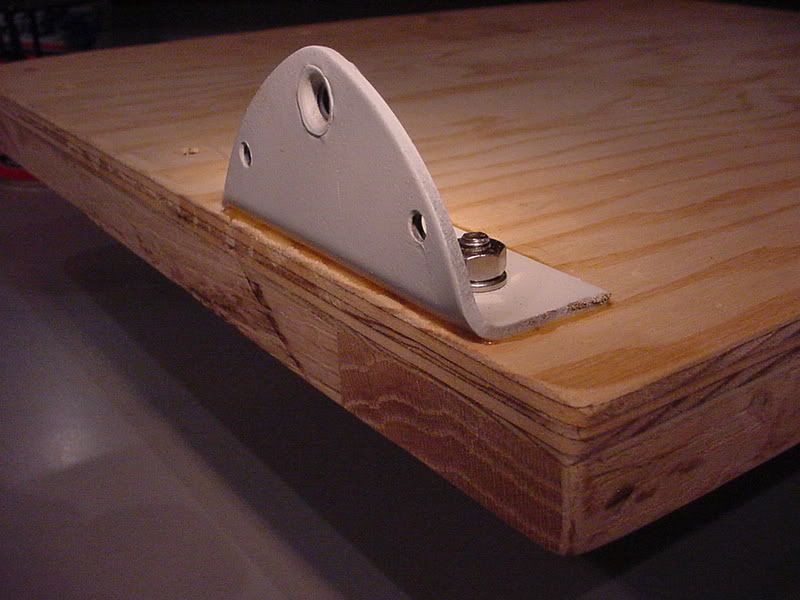 This photo shows how the seat hinges were anchored. On the original seats, believe it or not, the anchors were only into the plywood, and then the plywood was screwed to the supports. It worked, but this is going to work better. 1" stainless washers were inset into the oak support so the nuts would be flush with the bottom. This will make for a nice upholstery job.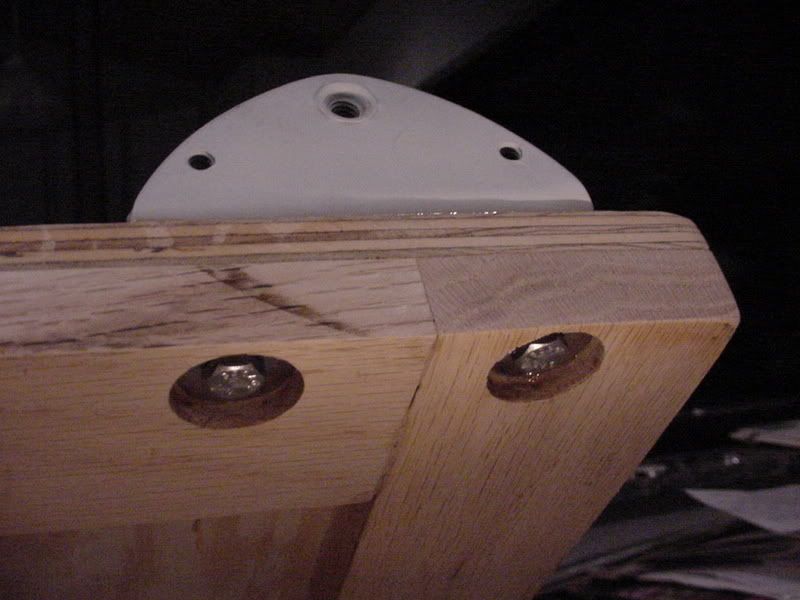 I also built the tapered hollow seat backs, they're looking good. I'll post a photo of those later when I get everything finished up.
Gorilla glue does a pretty nice job. I've bonded everything together for strength, surfaces were lightly roughed up and pieces were tightly clamped. Awesome stuff!
Regards, Paul
Edit comment: Thought I'd toss in this photo too, of the original seat hinge off the 1966 Sea Skiff. Although it's the same year as the Commander hardware I'm salvaging, its from an open runabout and it must have gotten more moisture as a result.
This one didn't make it! NOTE THERE IS A DIFFERENCE in the profile too. The main attachment point on the one shown below is considerably more toward the center of the piece, while the ones primed and being re-used have this same screw in piviot point higher up on the piece. Another Commander mystery revealed !!