Here is a photo showing the old helm seat, the new helm seat, and part of the new passenger seat. The new helm seat has some filler putty pasted onto some of the countersunk screws, ready to be sanded quickly down with an orbital circular palm sander.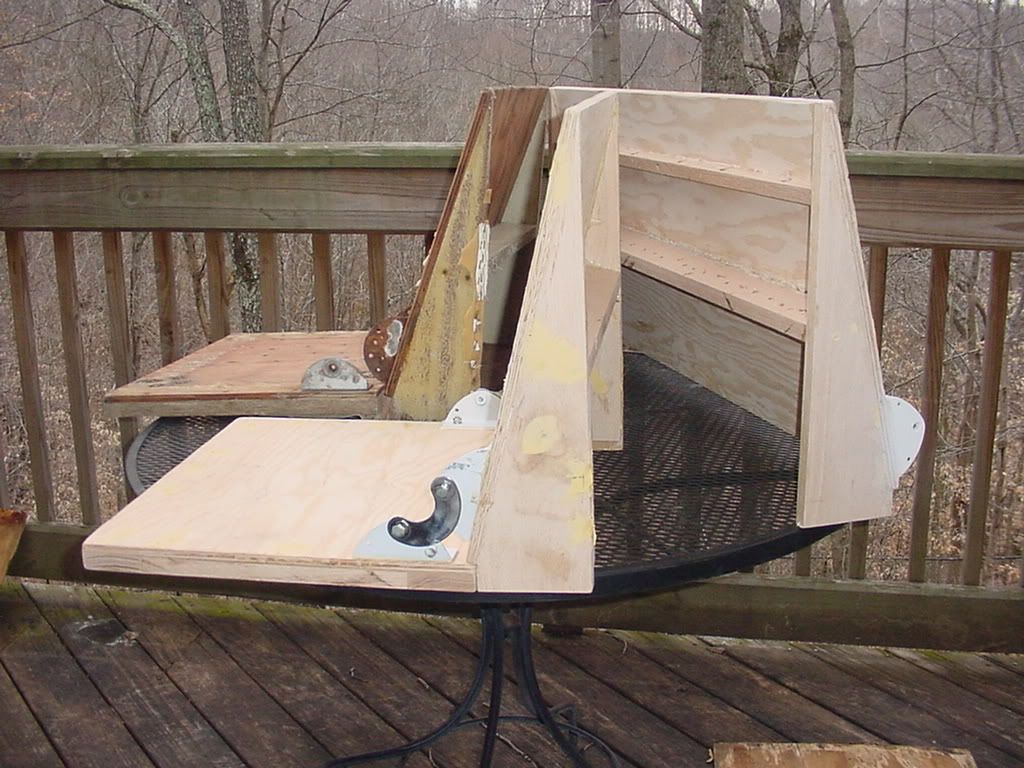 This photo was taken this morning, and now this evening the pieces have their bottom horizontals and their 1/4" marine plywood backing installed and they're all nicely screwed together. They're ready for priming.
At one point this evening, I had 7 Jorgensen clamps on the helm seat back, awaiting the curing of the Gorilla Glue. I used he clamps to hold eveything down, and then I drilled and counter sunk all the screw holes, and fastened all the screws at the time the glue was curing.
In the photo you can see the old seat, and the new helm seat which was built to an identical size, but much stronger than the original. Hopefully these seats will never again require any attention. All fasteners are stainless steel.
With all the work that's gone into this marine furniture, it will be more of a kick having a boat with these funky looking seats. Few other people will recognize them as being "original", but we'll enjoy them.
Once these go out to the upholstery shop, I can dedicate time to the other remaining things that have to be done.
I have new windshield holders, and some new (old) clamshells. Instruments should be here now. Windshield is in the basement now on a work bench.
A boy has to have a hobby !
regards, Paul