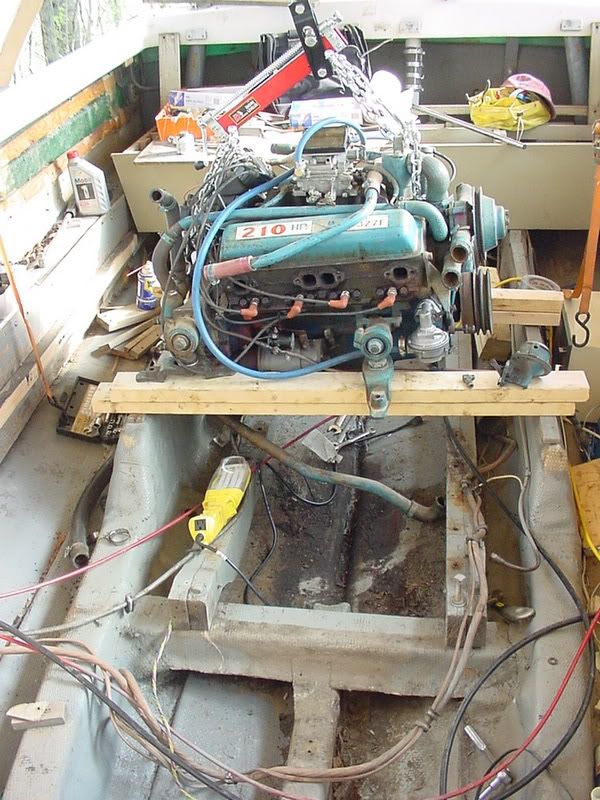 ?t=1201621920
I thought I'd drop this photo in, just to show everyone how much fun I'm having. Tools, parts, everywhere! It doesn't get much better than THIS !
The high grade non-corrosive aluminum reinforcing panels are done! A visit to my friendly sheet metal shop (a place where they can just about build anything) produced some impressive results. Not only are the pieces cut exactly to my template, they are also nicely finished on the edges so they won't cut hands and auto upholstery when handled! Nice job guys!
These are 1/8" thick, based upon the grade of aluminum and the advice of the shop foreman. Together they'll add a huge amount of structural section modulas to the fir engine stringers.
I initially thought I'd just cut two more stringers from fir, or laminate something together. As I evaluated the outcome, I was aware that the original design was flawed due to the placement of the grain in such a vulnerable location, thus the crack in the first place. Curt's comment about doing a repair that was stronger than the original design rang home. On a flitch beam design like this, which is essentially a wood beam that is reinforced with the inclusion of a metal section, the beauty of the design is the metal is used in it's strongest axis, and it is not allowed to bend out of that axis due to the fact that it is thru-bolted to the wood.
We'll see how it goes. Both wood stringers will be reinforced this way. If it proves to not work, that will give me something to do next season.
Here are some photos of the pieces. You can see the template I cut out of foam-core board. That was placed in the hull and it was trimmed up so it was a perfect fit, sized to be just a little smaller all around than the dimensions of the wood stringers.
Below is a photo showing the 1/8" thickness, which is about 1-1/2 the size of a 5-cent nickel piece of change (US currency). The higher grade aluminum offered an additional level of strength, in addition to being less prone to corrode. I'll use stainless steel fasteners everywhere. Photos will follow, and a season of running will determine if this was a good fix or not! J Nothing is EVER as easy as it appears at the onset. After all, this is B-O-A-T-I-N-G.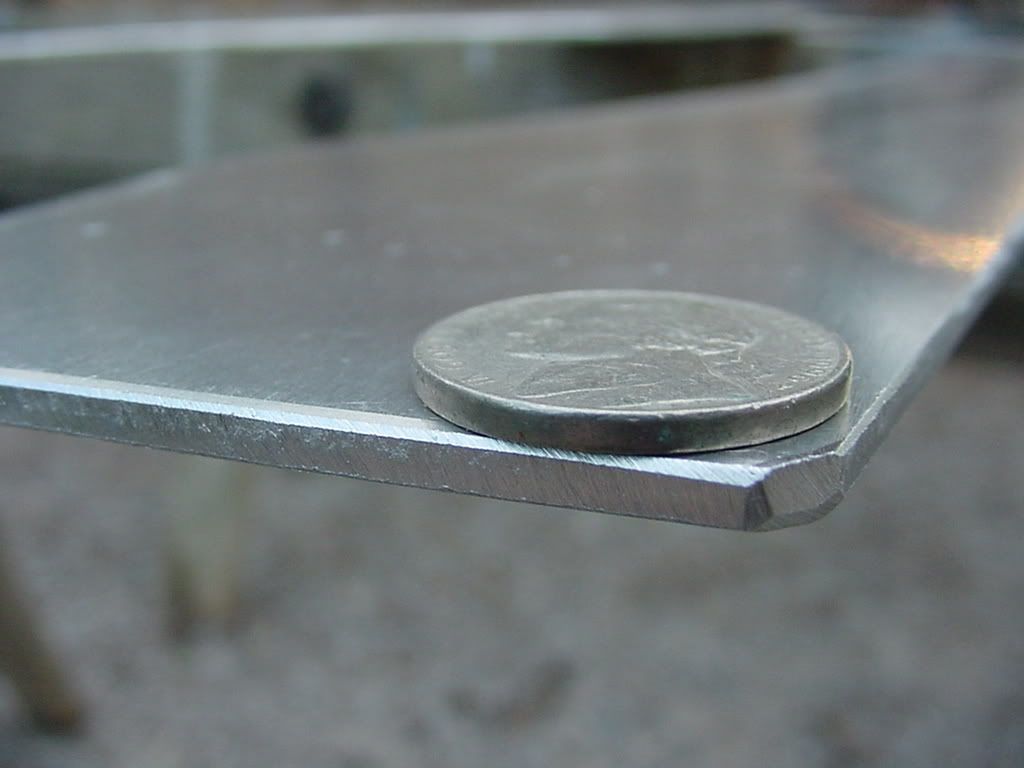 Here's where the reinforcing pieces go, in case anyone missed the thread. The grain on the stringers is parallel to the load, which is fine, except to the part that is cut upward exposing the grain to splitting as shown in the photo. This is most certainly a design flaw. Chris Craft should have either produced a lamination of sorts, used a different profile that was more protective of exposed end grain, or used the method of reinforcing I am using here in a flitch beam system. It may have been as simple as using a different type of wood other than fir. White oak, for instance, may have been a better solution. In any case, the issue is soon to be closed, and I can get on with the reassembly of this very cool boat.