The engine stringer reinforcing work is under way, and almost done as I type this now. The aluminum reinforcing pieces fit in perfectly and I'm in the process of thru-bolting them now.
The main cracked engine stringers were glued and stainless steel reinforced with vertical threaded rods. All said and done, this will be a strong fix.
I forced the cracked pieces open a bit more in order to get glue in the cracked areas. I drilled down from the top just into the crack but not through it. That allowed me to drip glue down the holes and directly into the area needing glue. It worked like a charm.
I trimmed off the vertical rods, painted things up to seal the crack, etc., and now I'm in the process of installing the plates on the second stringer.
Here are a few sequential photos showing the progress this afternoon.
Here's a photo of the dirty work. Arrrgghhh, not really my idea of a good time, but hey, at least I was working on a boat. The weather was nice, and I enjoyed being able to fix something.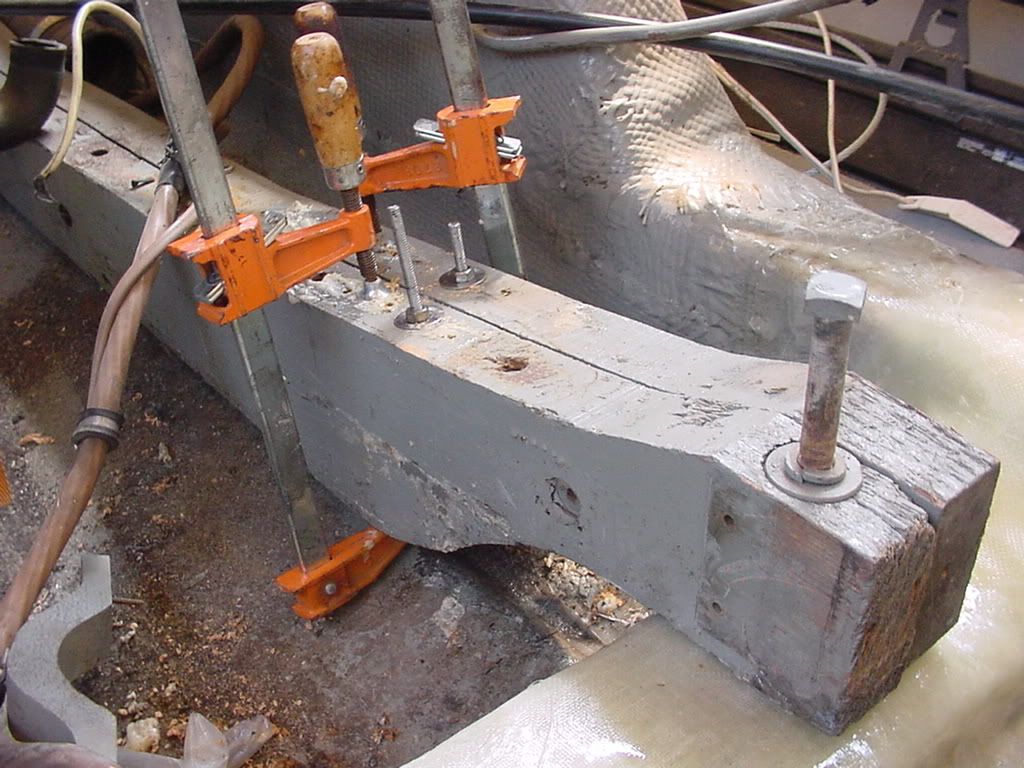 Here is a shot of the general area of the hull needing the work, and this includes the epoxy and fiberglass cross beam that was HEAVILY reinforced to help spread the shock loads of running fast in rough water.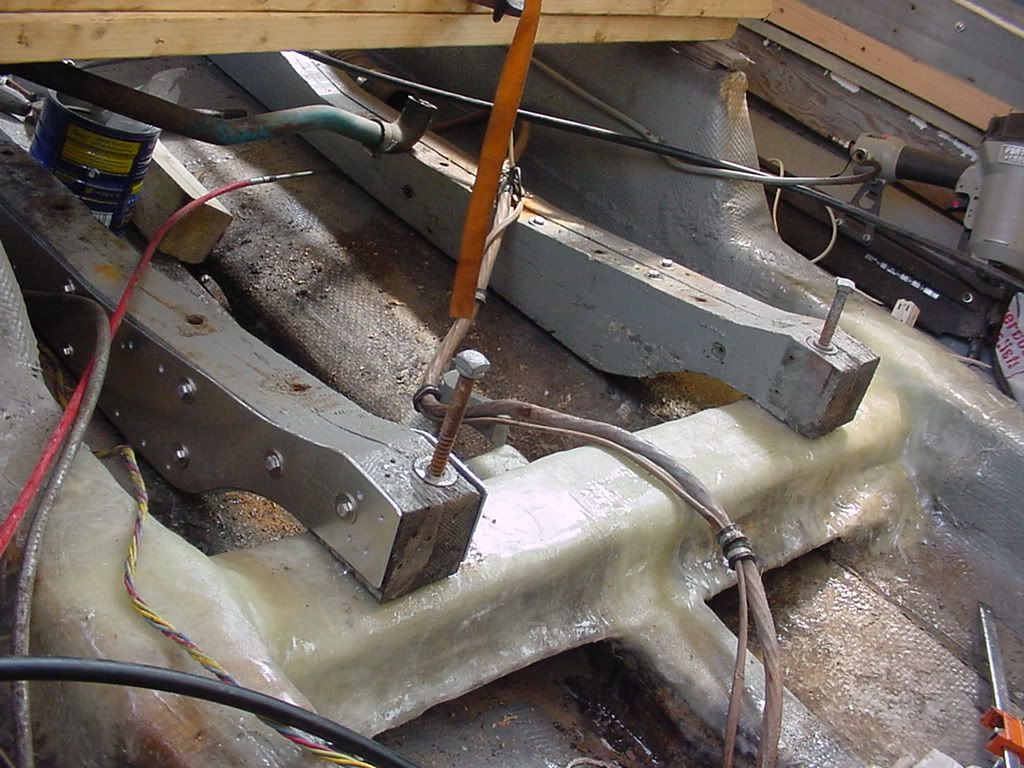 Here's a photo of the aluminum plates going on the starboard side as the glue on the port side is curing out.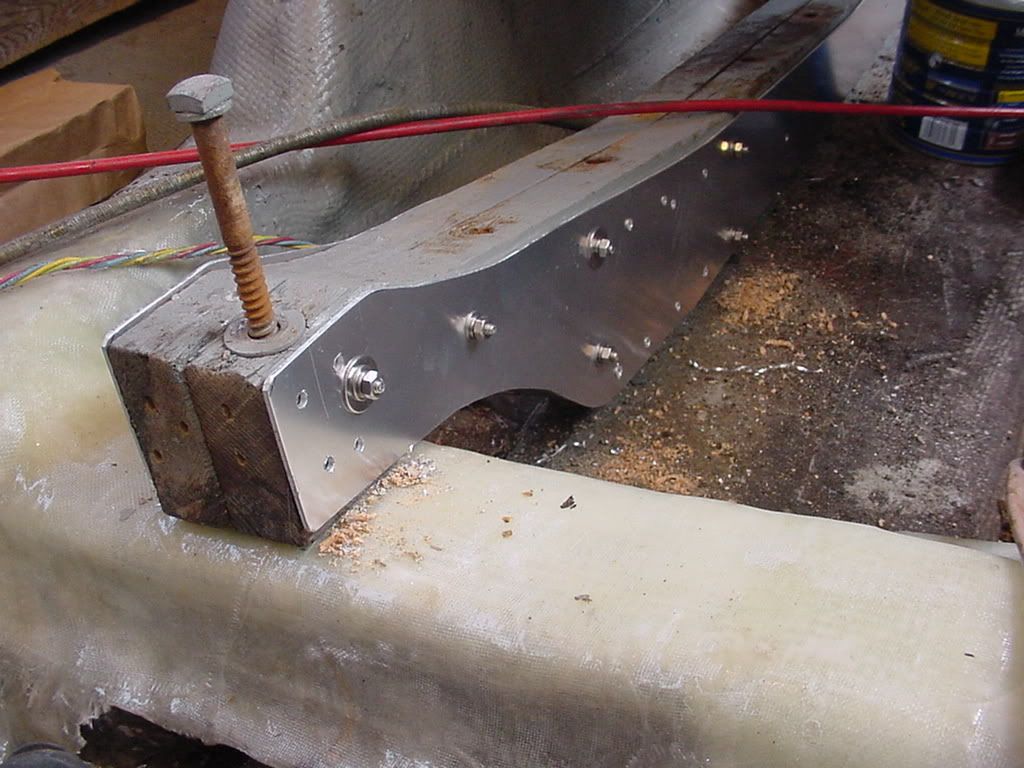 Here is the work area after painting the cross beam, and now I'm ready to install the plates on that port side. The vertical rods have been trimmed off and the paint is drying now. Time for a beer!