Check out this link if anyone wants a great looking prop shaft CNC machined like the one in the photo below!!!!!
http://www.deepblueyachtsupply.com/shaftguide.aspx
I called my friendly machine shop and my contact (the owner) is out of the office and nobody else can give me a price. I checked with DBYS and they have the handy dandy price listing on line for stainless steel shafting, they have a CNC machine in house, they do this all the time, and the shipping from FL to Nashville is ten bucks.
So I have a new stainless steel shaft on the way for my project boat.
Anyone out there need a shaft, check with these guys to check price. Their shipping cost can't be beaten, and it will take about a week for your shaft to appear at your doorstep.
Checking back to last year when I had two new shafts done for my 38 Commander, these prices are considerably better than I paid at my friendly cross-town machine shop. However, in fairness to them, I can't recall now what the cost of the raw ss stock was. In any case, it pays to shop around.
Regards, Paul
-------------------------------------------------------------------------------
a few days later
-------------------------------------------------------------------------------
Look what just arrived in a cardboard shipping tube, complete with nuts and keys!
I appreciate fine machine work no matter what the occasion. Whether it is a fine vintage Heuer or Beretta shotgun, and yes even a prop shaft. This work (as I think you can see) is far beyond what I expected in a lowly underwater shaft.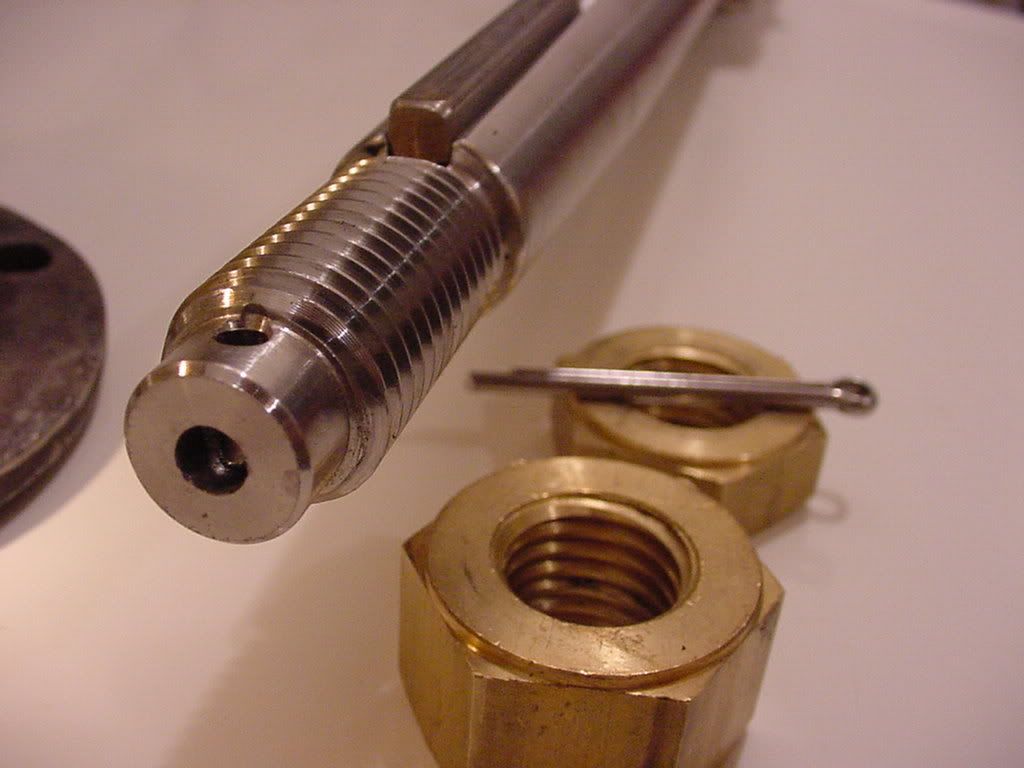 The nut, locknut, keys and cotter key came with the shaft as a part of the price.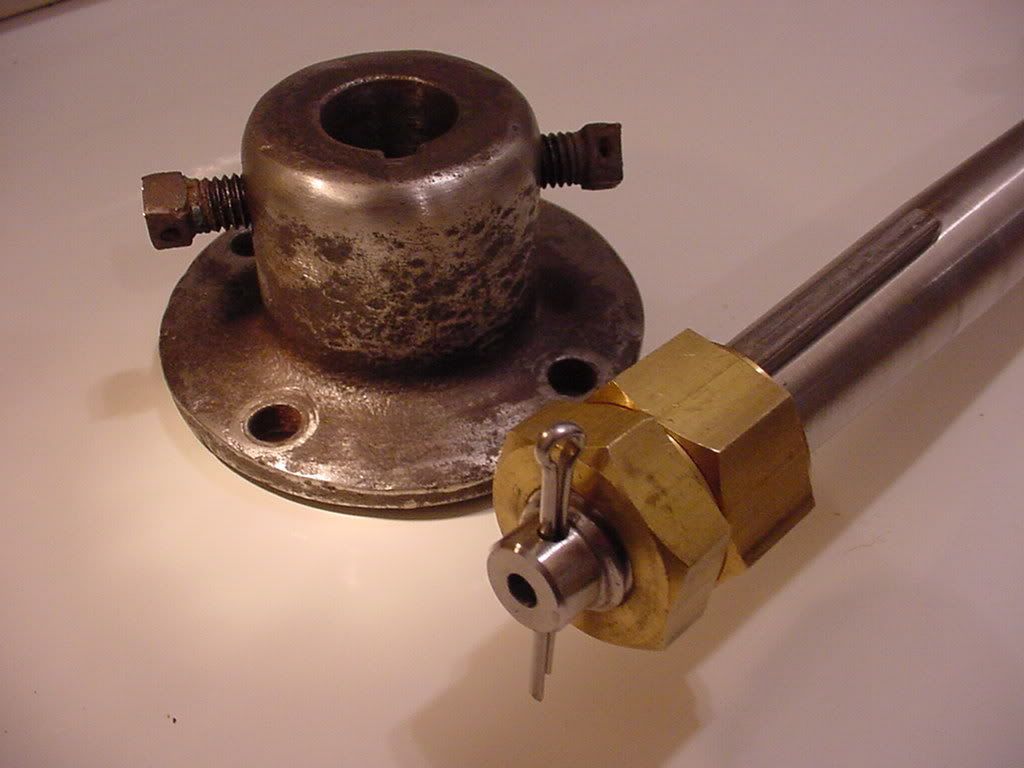 Even the forward end that mates up with the transmission hub is polished to an almost jewelry grade finish. AMAZING !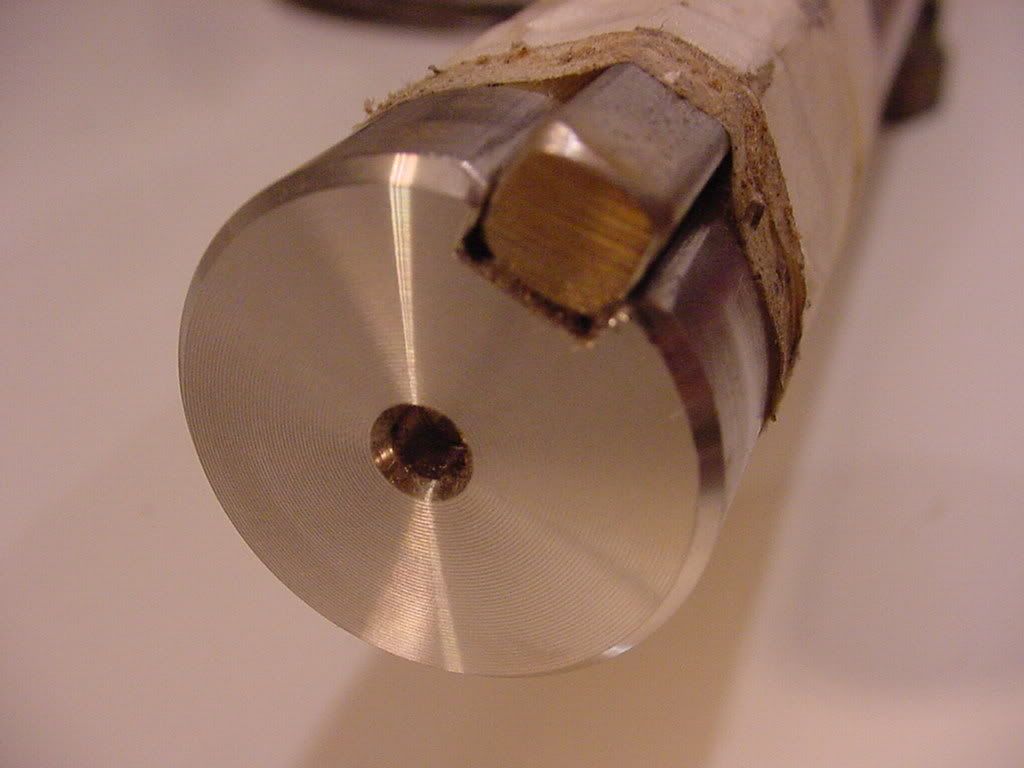 Below is what I would have normally expected to see. Both will work, and probably both will work equally fine, however I do admire the workmanship any time I encounter top quality work. These days it's in short supply too.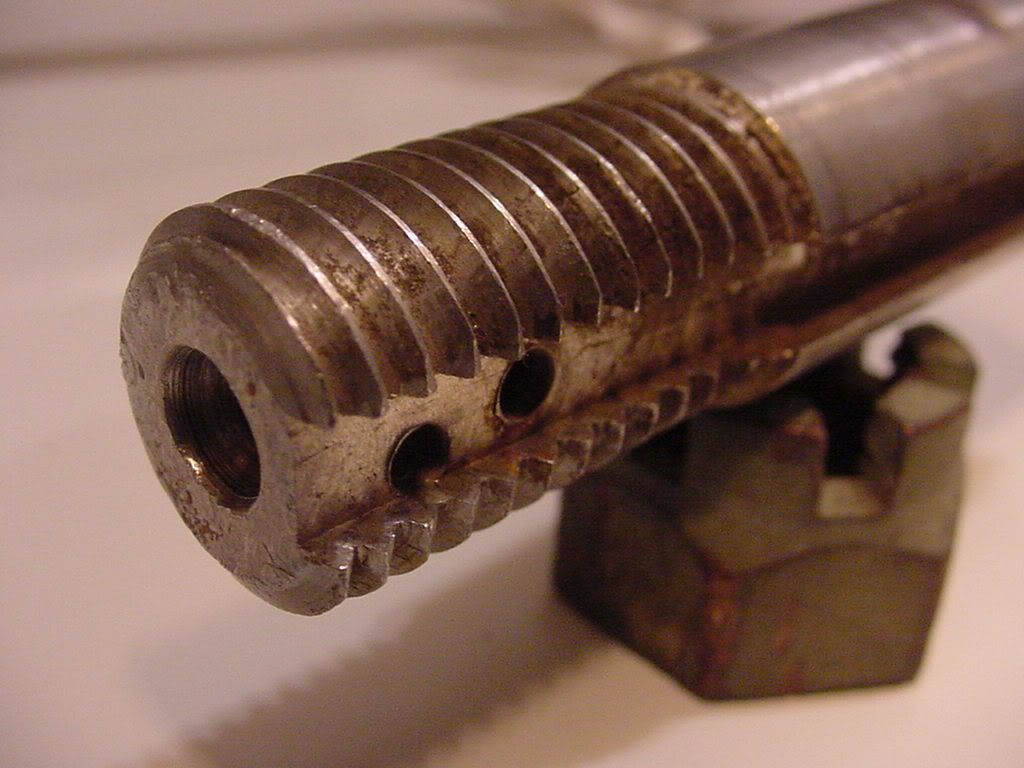 Regards, Paul