Here's the starting point! Just horrible! I love the boat, but I hate that piece of masonite they put in your face, with the cheap vinyl fake wood!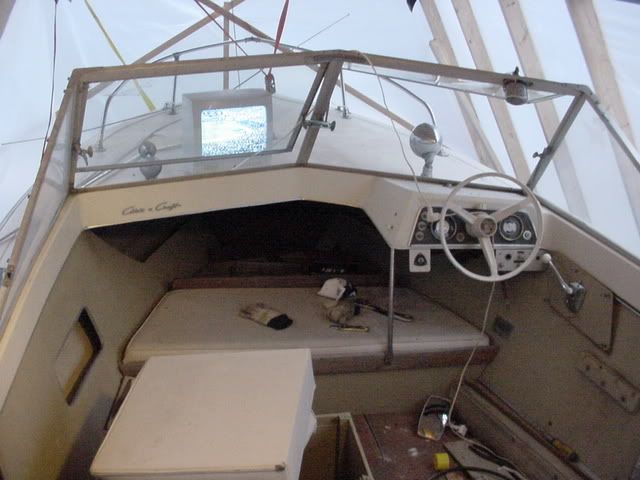 Got my instruments back, more about that later when I can get some good photos.
Here is my solution to that horribly CHEAP looking fake wood vinyl on masonite that someone at the Corsair Division in Cortland New York, Thompson Boat Company of New York, Chris Craft, decided to use on this boat.
I'm using the old one as a template, and the new one will be solid mahogany. I have to inset the dials in order for things to fit right, but this also gives a better look at the wood, letting people know that it's real wood.
Yes, I know it's not authentic, and I can always make a crappy cheap piece of cardboard with vinyl on it if I'm going to a show where a judge may have a problem, lol!
Here is the template of the old, on top of the new one in progress.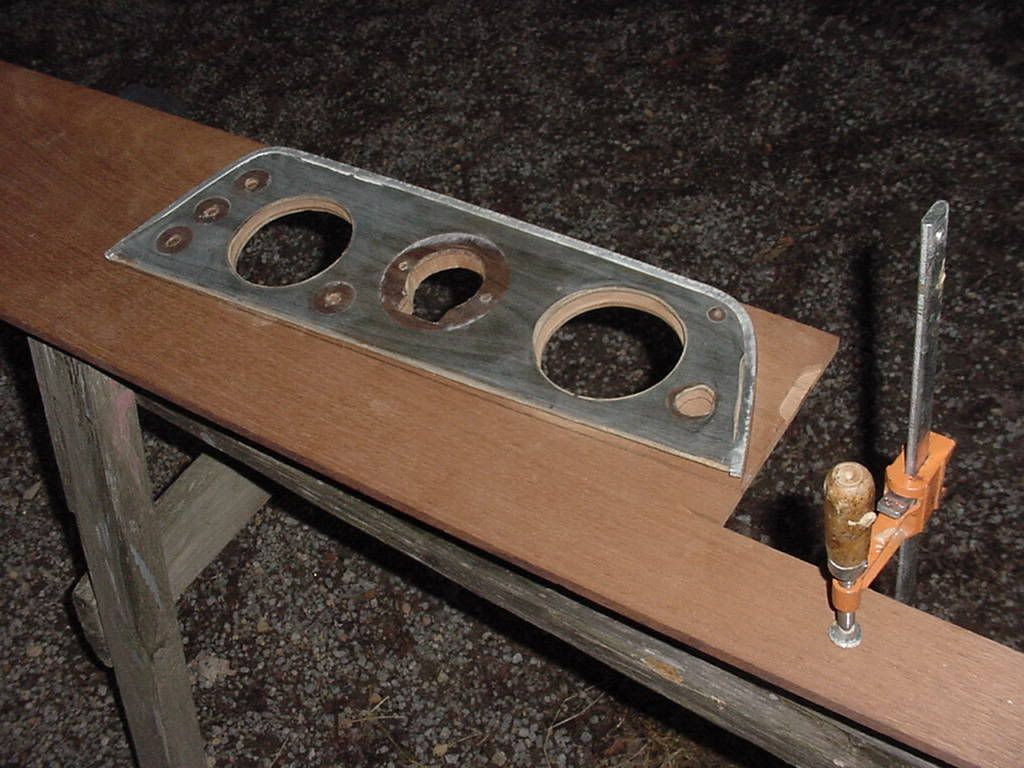 Here is a test fit for one of the newly refurbished dials.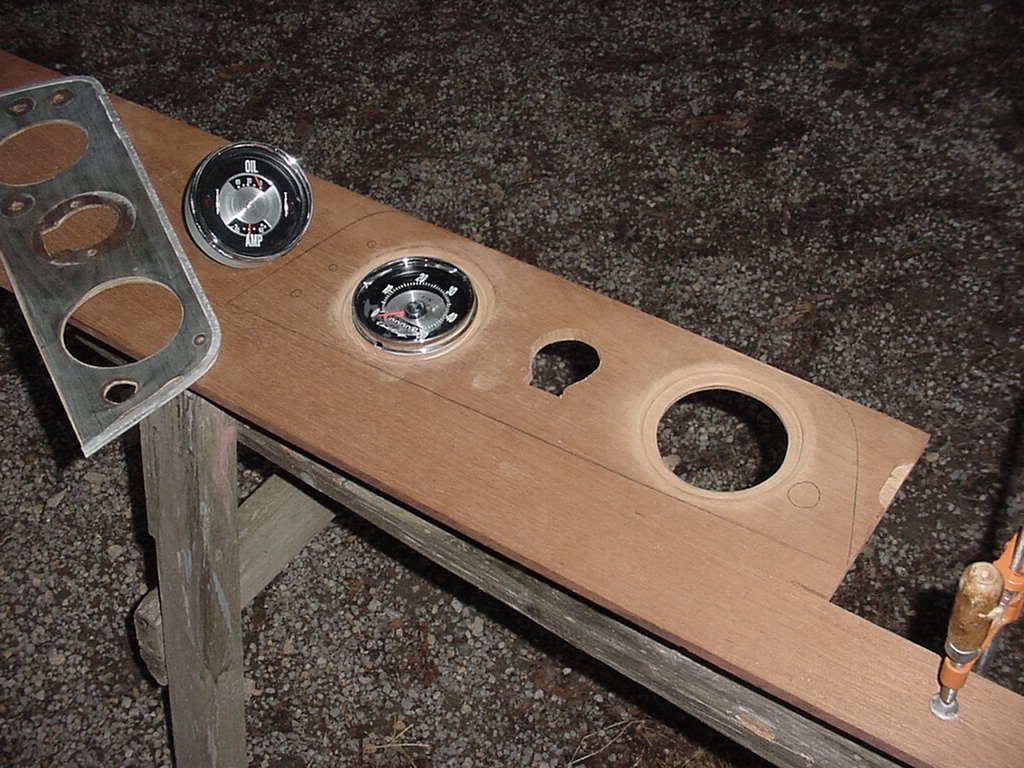 Here are a couple pics of the reveal, one with a flash, the other with natural light. The flash makes it look like I was out working at night!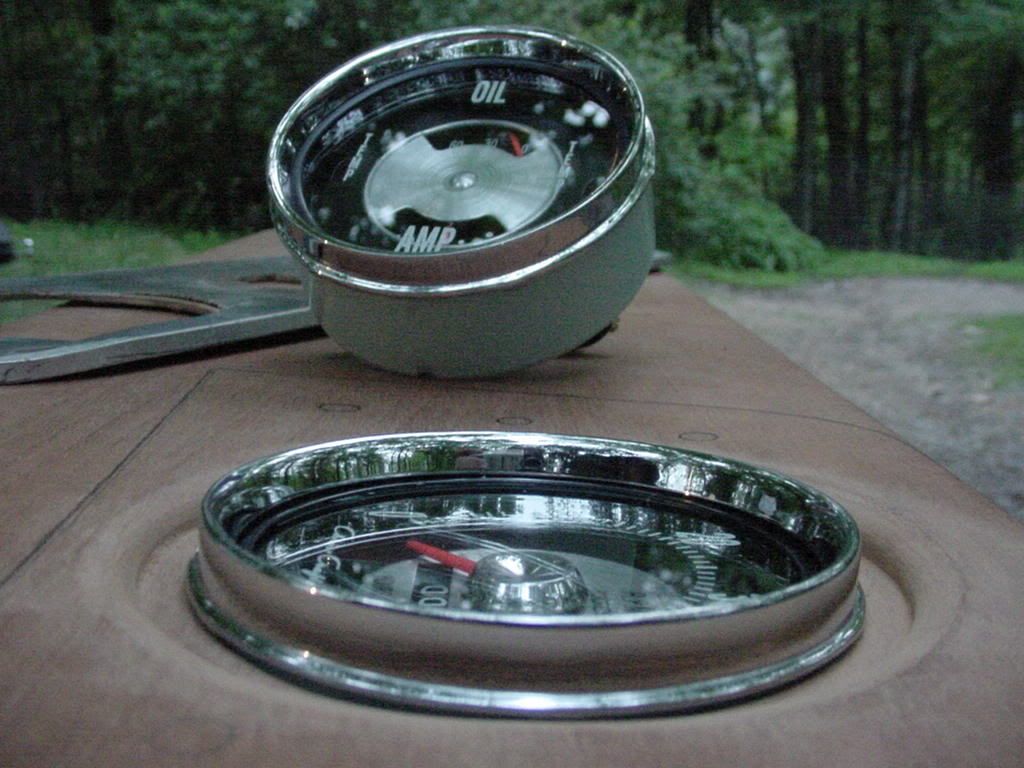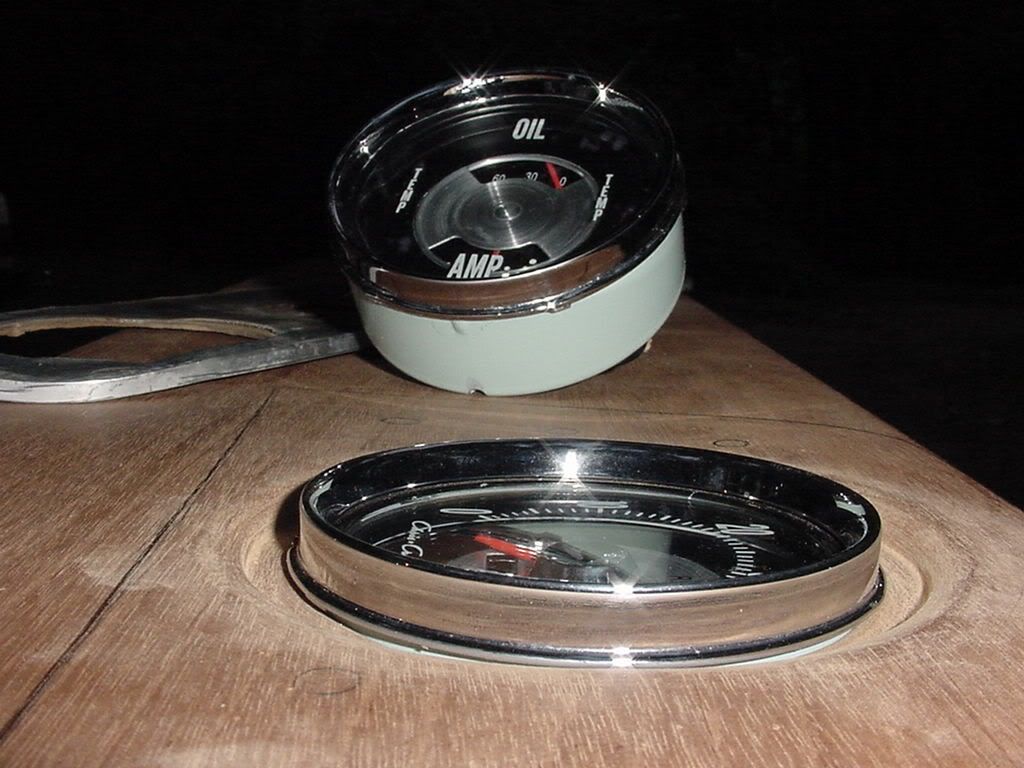 I'll be a lot happier with the boat, if I don't have to look at a cheap piece of vinyl!
See more pics in the next thread
Regards,
Paul