I would love to paint the bottom of this boat copper bronze. I think the color combination would look great with a white stripe and the green hull.
However, I have learned that restraint must be exercised when the urge to crack a can of paint comes around. Too many people have not resisted this urge, and I decided to stay the course with the original gelcoat.
After all, it's lasted 41 years so far with no blisters, and it's an oddity now!
Here are some photos of the boat as it arrived in Nashville late last year. Yes, that's bare gelcoat, no blisters, and if it lasted that long without paint, I guess I'm going to keep it original.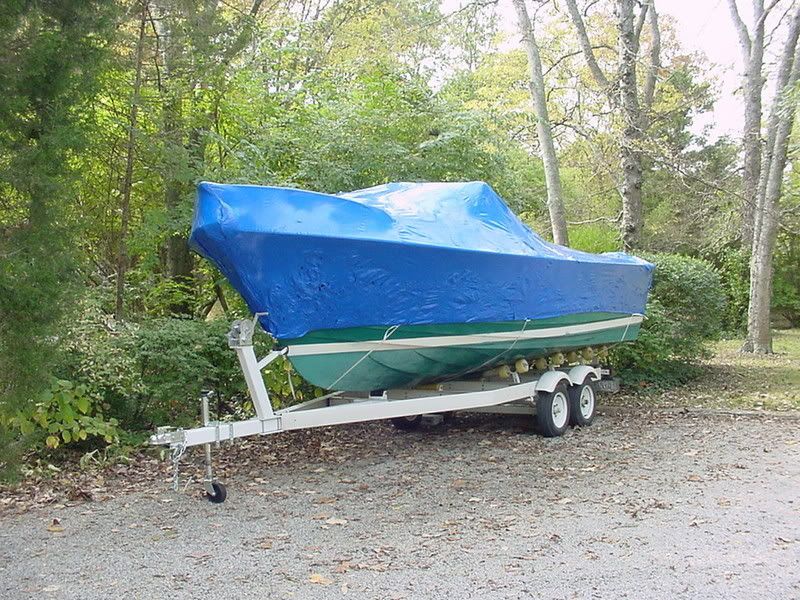 This last photo (below) was taken in upstate New York, just south of Lake Ontario before the boat was acquired. Note the trailer has not been repainted in this photo. I have to compliment the previous owner, that trailer refurbish was a good one, it looks almost new now with nice paint and new rollers.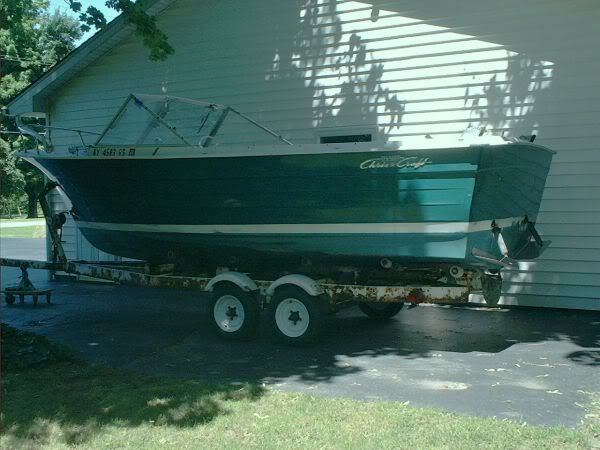 Needless to say, I'm getting very anxious to see what this one will do on the water. The hull with that deep-V and high freeboard, was undoubtedly designed for the Great Lakes. Here in Tennessee it should be happy with just about any kind of weather we'll get on the inland waterways and local lakes. We get whitecaps when the wind kicks up, but nothing like the big lakes.
Regards, Paul