Well I am finally at the point where I'm assembling the final trim and floor pieces. Everything has been wrapped in vinyl and ready for final securing to the all new substrate. This has been a TOTAL restoration, from the bare glass on the inside, to virtually everything that will be visible outside. The only exceptions will be the gelcoat, which is original. Virtually everything else has been replaced, rechromed, reupholstered, rebuilt, etc.
I had to construct two new side vent ducts tonight, as the one on the starboard side was just too far gone to spend the time to varnish and upholster it. It's a combo of exposed wood and vinyl.
The steering wheel has a new final coat of Wimbledon White, and it will bolt onto the new Teleflex steering pinion and cable.
Here are a few photos from this afternoon. I'm in the re-wire mode now.
-------------------------------------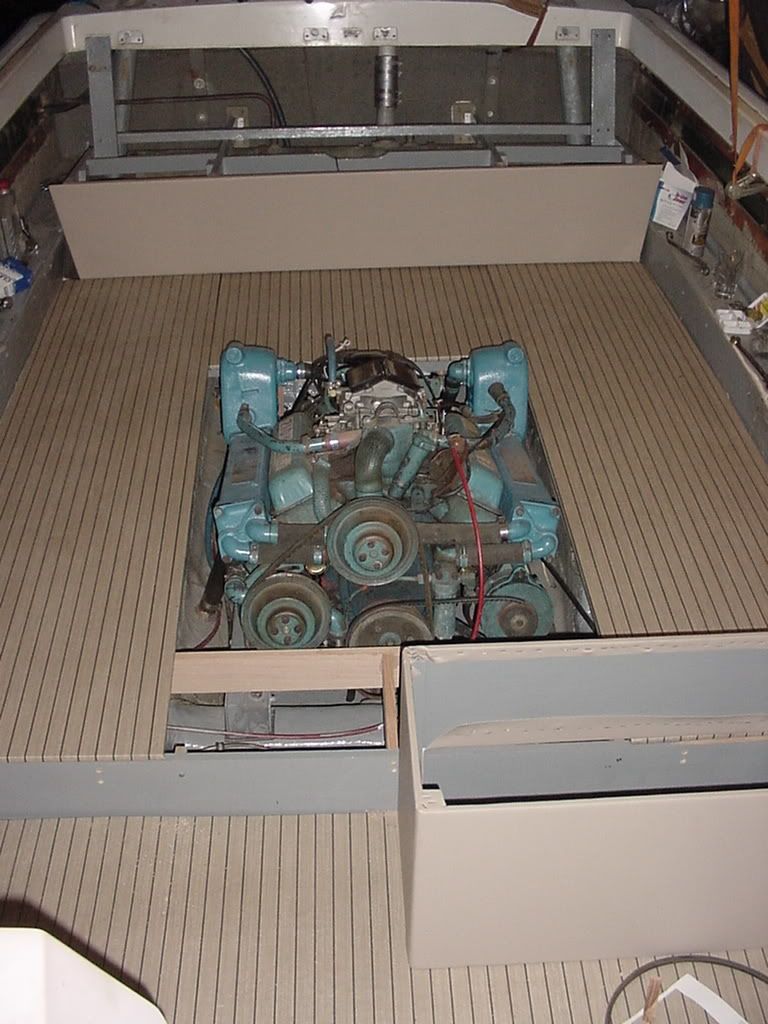 Looking back at the new rear seat structure with new vinyl front face. Side and center floor pieces are cut new from marine plywood and covered with Nautolex. The entire floor structure on this boat from stem to stern has been replaced and made stronger than new. Dual battery box is installed where the old one had a single battery. Racor fuel filter, new blower, transducer, new transmission, shaft, and all new steering is also hidden under that floor.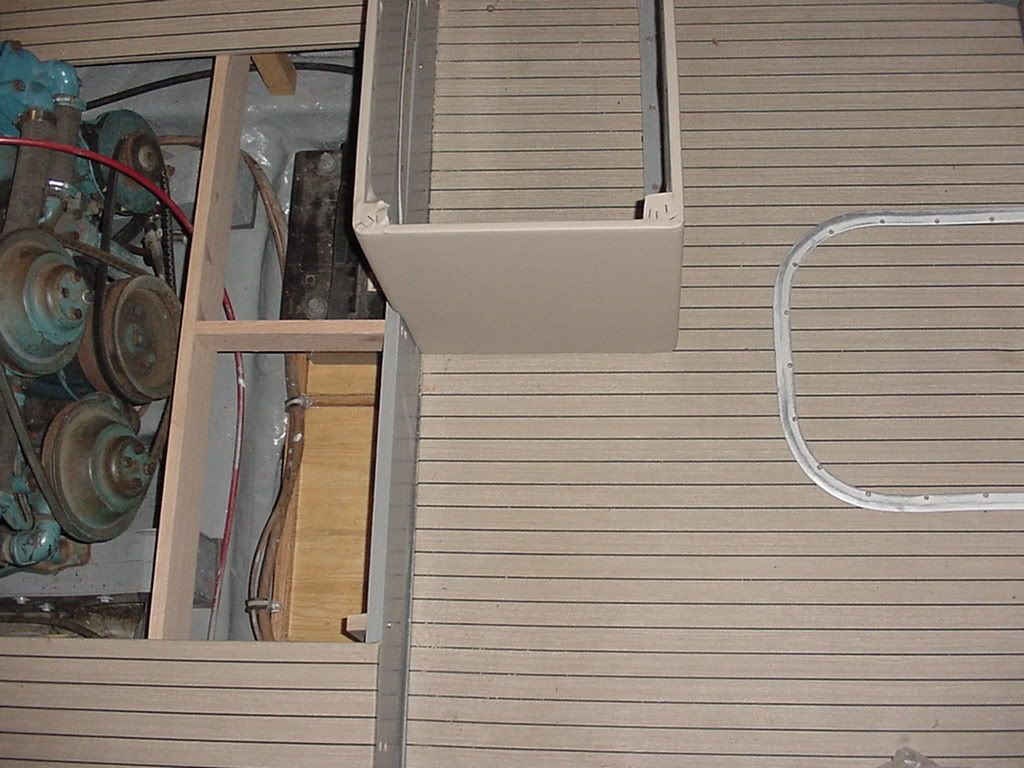 Here is a view of the space between the motor and front cockpit. Notice the change in floor elevation. The battery box has been painted in epoxy and it will eventually get a coat of Interlux gray bilge paint. Most of the floor has not been permanently secured yet. It has just been laid down to align Nautolex on all of the individually cut pieces, and to test the alignment of the new floor structure.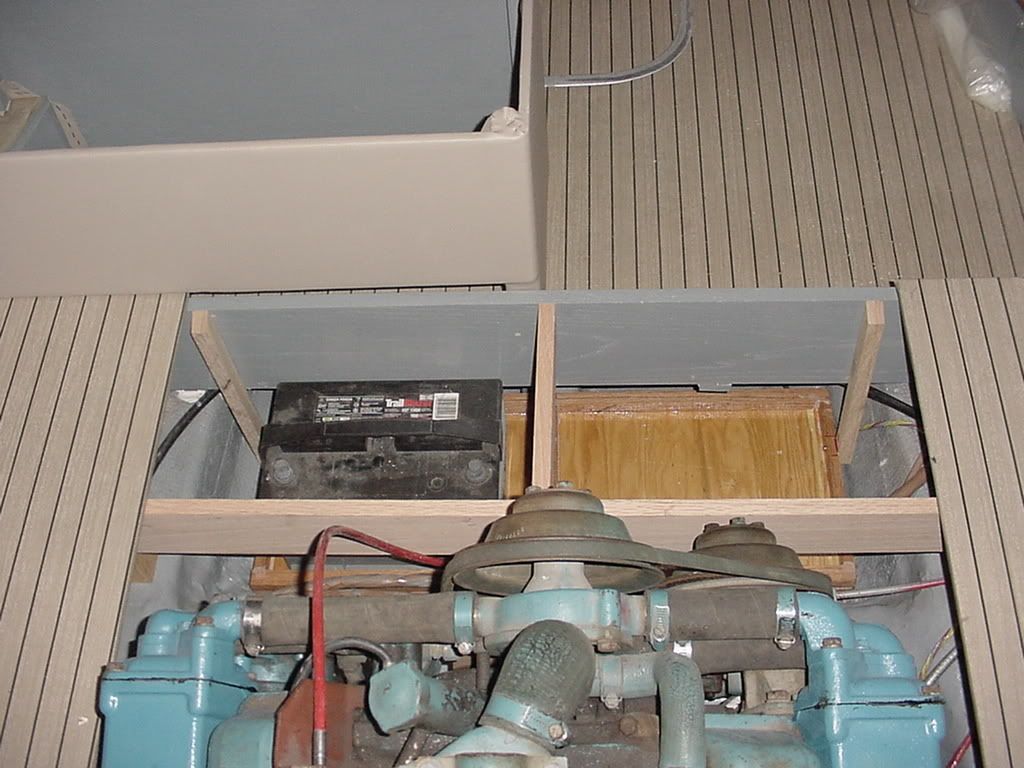 Here is a view looking forward. The box assembly on the left is the structure that holds up the double wide passenger seat. It is not secured down yet. A piece of Nautolex covered marine plywood fits over the battery so you can walk from the aft forward to the front seats.