I had no choice on this matter, the old steering rack and cable was frozen up solid. I got with Teleflex and they referenced me to their rack and pinion system. During my research I saw a more expensive version of this called the "no feedback system", and I thought it might be a better unit. It wasn't. It has an internal clutch so it's a little difficult to start the steering wheel movement, but once the clutch breaks loose it's fine. The idea is to hold the wheel steady so there is no feedback, until enough force is put on it. I thought that would remove the "feel" I wanted, so I went back with the simple rack and pinion you see here.
Old unit on the left, new unit on the right, which uses the plate to mate up with the dashboard.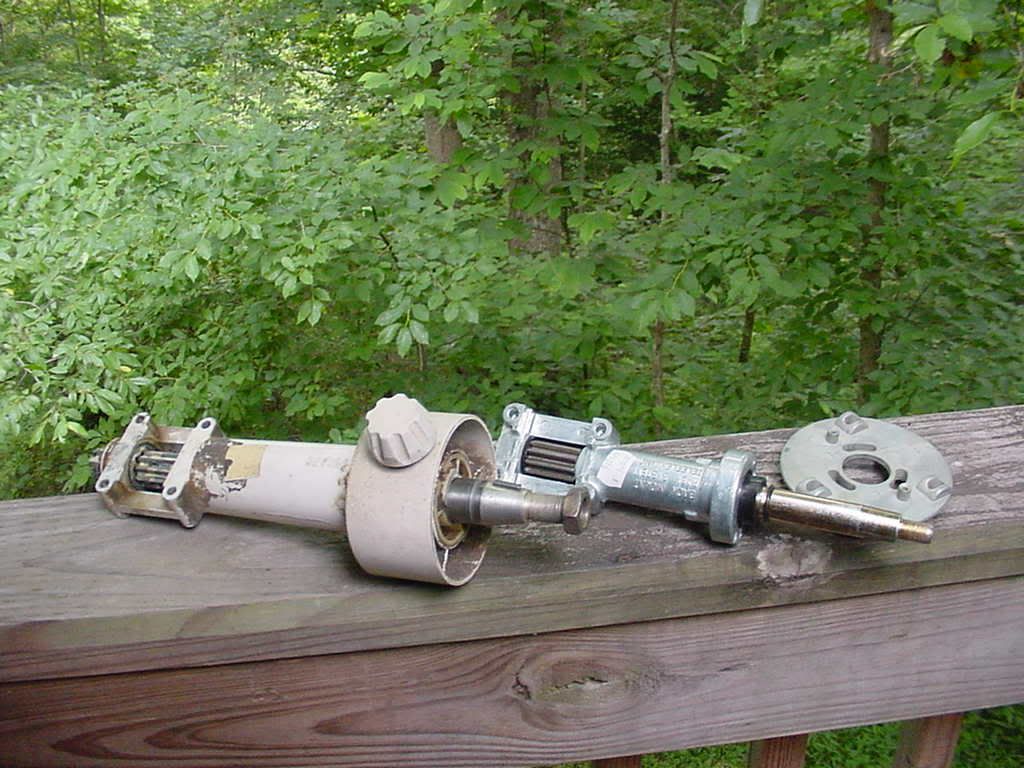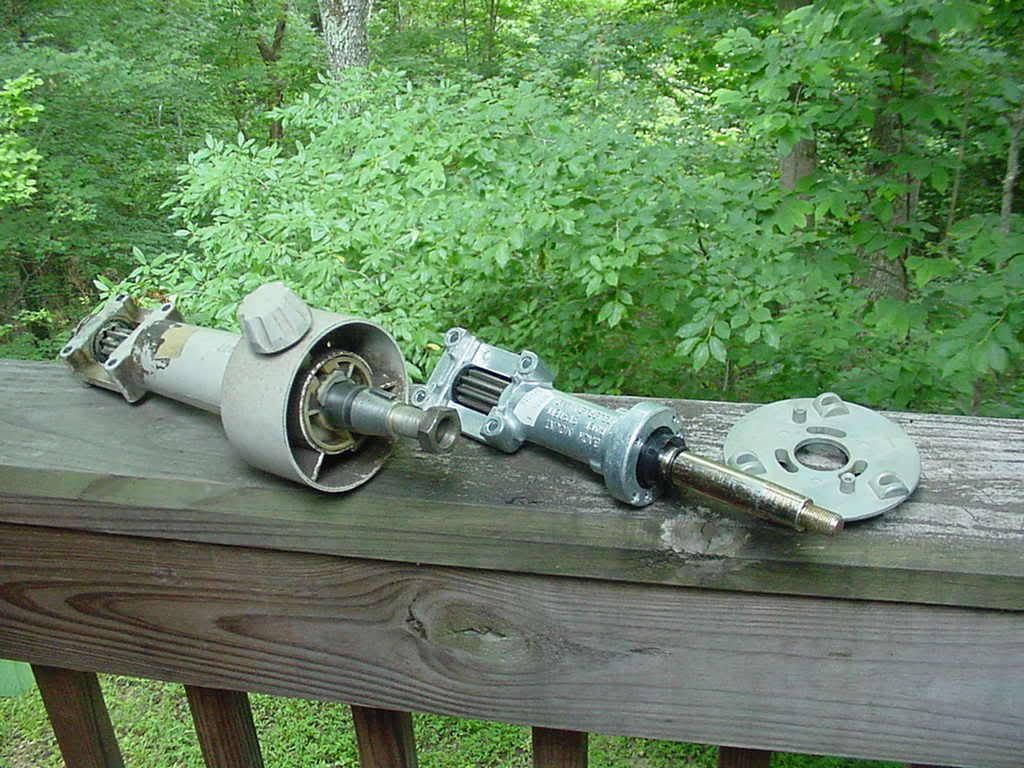 I thought about modifying the old unit to work with the new rack, but believe me, that would be more difficult than first meets the eye. It would require some serious machine shop work, and I decided against it.
You'll note the hubs are even different, so the old steering wheel won't even fit the new hub. I took care of that with a carefully cast sold epoxy filler piece and steel key, that works great. The old wheel will be used.
From the dashboard there will be little visible difference.
Again, if I didn't have to mess around with all new steering, I would be on the water now.
At least it's a boat project ! The cup is half full !
Paul