The history of this boat indicates it spent a 25 year glorious run on Lake George, New York. During this time the boat hung in a boathouse each winter. The rear boat hooks sure show the ravages of time, because they were both bent inward, suggesting the two hooks were suspended from a single point aft, rather than on a shaft that had two independent lifting positions directly over top of the hook. As a result, they were bent inward and as you can see, one of them was pulled greatly out of shape.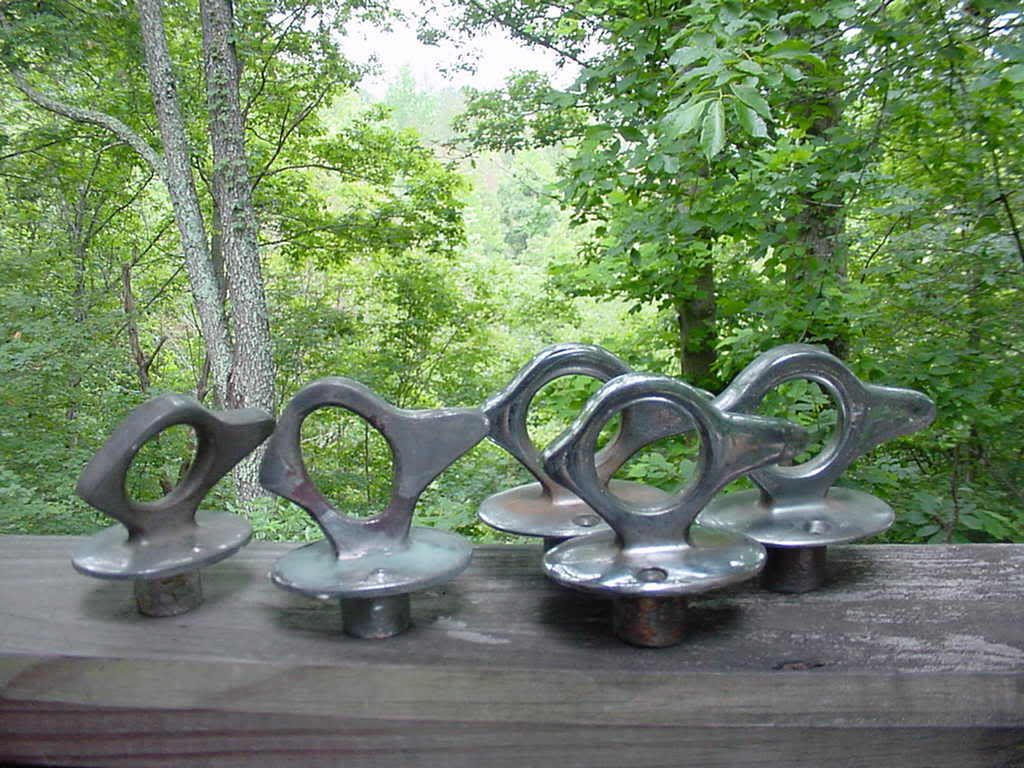 Failure on that one hook must not have been too far away. That hook, by the way, is not able to be saved for re-use.
The boat takes 3 hooks, two aft, one forward.
After months of searching, I finally found the 3 good hooks you see on the right of the photo on an ebay auction. The seller didn't know if it was for a Century, Correct Craft or a Chris, but they are most certainly for my boat. I got them all for less than the price of rechroming one of the old good ones. These will have to be rechromed for use, and at the going rate, it will be another $50 per unit.
I already have three hooks being chromed now, the two aft ones are not common to the boat, but are from an older vintage Chris Craft, and they look spectacular. I may have to sell those on Ebay if I want to stay original on this boat, which I really should be doing. My chrome is due to be back very soon, so I'll post photos of all that stuff when it arrives.
regards, Paul