We love the XC90, and it is really the car Porsche should have built, instead of the Cayenne (which weighs 800 or 900 pounds MORE than the XC). I doubt if you'll see many of those in Sweden towing boats. Too bad, they have a nice tow capacity, but the XC is good for 5,000 pounds.
Janet didn't think she would like driving a "school bus" as she initially referred to the XC when she gave up her 850 Turbo, but a week behind the wheel changed that for good. It's a marvelous machine, AWD, and Directional Stability Control, and it makes me feel good knowing she has all those safety features.
In the meantime, I'm out there driving a 22-year old car with no air bags or ABS, etc., and a stick shift (and loving that too). When I move from one to the other, I can really appreciate the differences, but the XC is one fine piece of equipment, and I like the fact that it is ONLY built in Sweden. As you may know, Volvo has plants in Canada and the Pacific Rim to build cars, and of course in Belgium too. Ooops, I miscounted, we've actually had 7 of them, the 240GL was a Canadian model, the 850 was Belgium.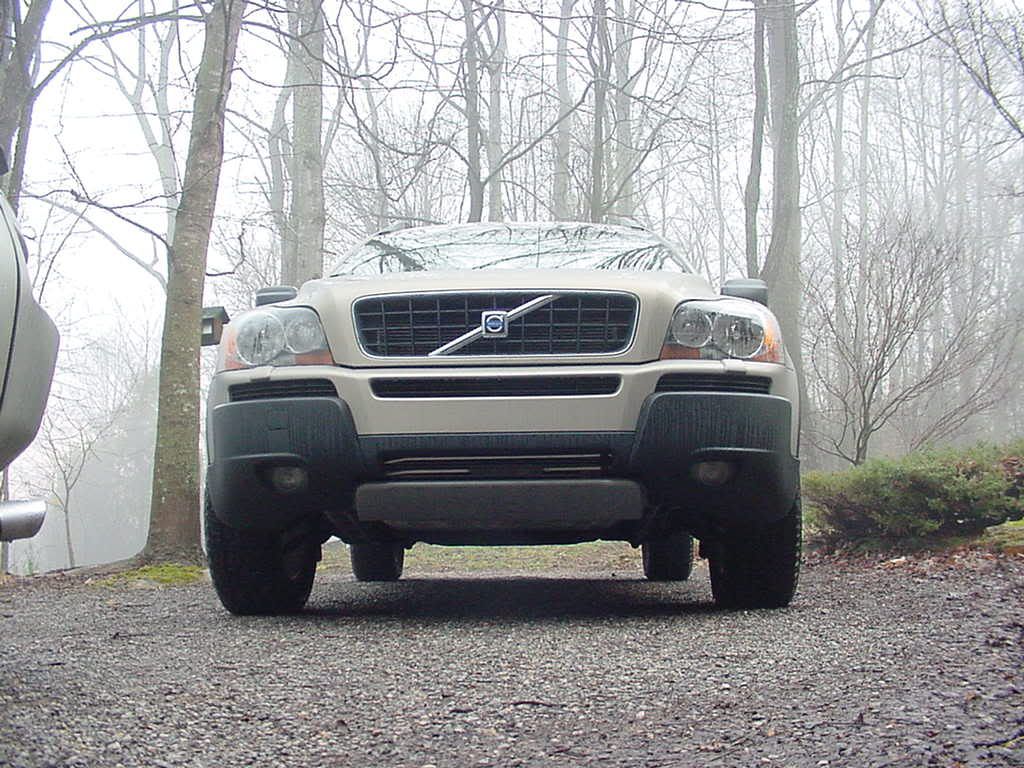 Looking at the XC90, there is a hint of 544 DNA still there. Although it's been on the highways for a few years now, I think they're one of the top AWD drivers out there at any price.
They are not a truck based chassis, so they are not able to do the truck based work like true woods or rock 4WD crawling, etc., but we took ours through some moderate logging trails and creeks, and up a steep ridgeline one day and it never spun a wheel.
Regards, Paul