The Sea Skiff came out of the cocoon and got it's first bath today. All the work that has gone into it has been small bits of time at a time, some shop time, waiting for shipments of steering systems, instruments, various devices like depth sounders and blowers, transmissions, and risers. The main engine stringers were repaired, fiberglass stringers were reinforced. The engine was run, sounded good, transmission sounded terrible and it was replaced, along with some leaking exhaust logs.
Today the boat got a bath and the topsides were scrubbed down with soft-scrub. The chlorine in the softscrub makes it a great product for whitening dirty gelcoat.
All the basics are hooked up, and tomorrow we'll splash it at the crack of dawn before anyone gets to the marina. I'll fuel it up at a gas station a few miles from the marina. I'll have my pyrometer handy, and we'll just spend the day checking everything and having some fun.
Here are some photos of the work under way.
I have left the instruments out for now, due to the fact that I'm still cleaning things up. They'll be a piece of cake to install, and I'll do that in the morning. They've already been in and tested, and I decided to remove them for safety during all this fuss.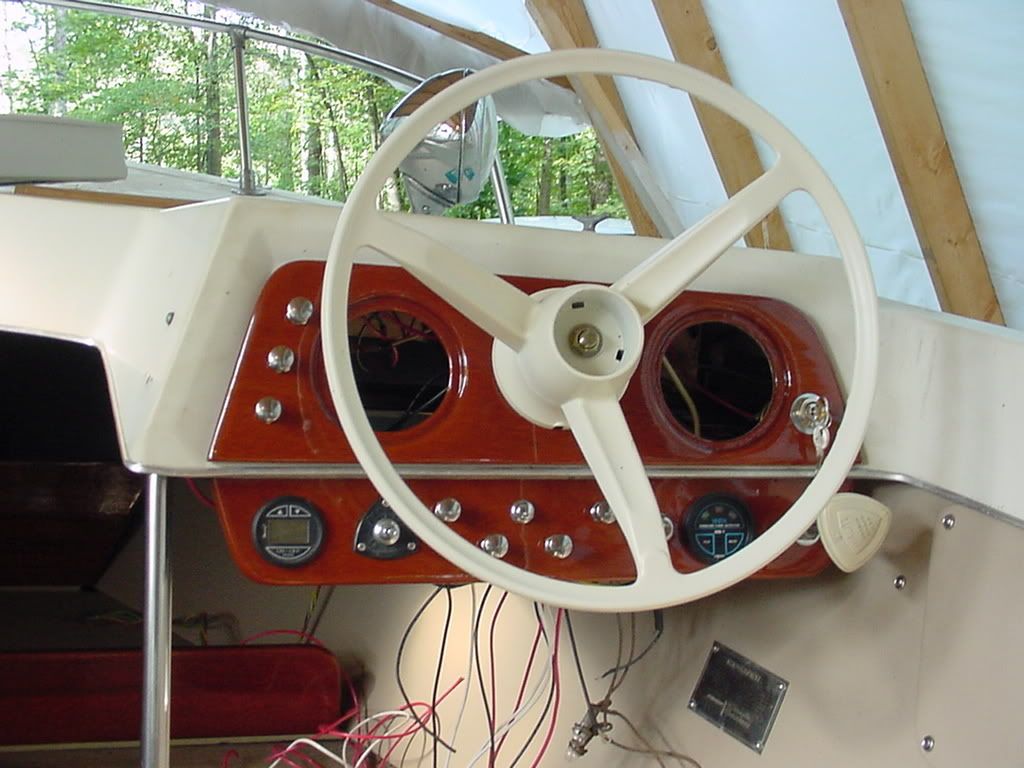 Here is how the dashboard worked out. Rather than install the cheap masonite with fake wood grain vinyl, I decided to do a custom mahogany dash. It is custom routed on the backside to clear the custom (new) steering assembly. That steering wheel is original, but nothing behind it is. It has all new rack and pinion, and cable drive. That's a depth sounder on the lower left, put on the port side so the passenger can help keep an eye on the depth. On the right side is an Ivalite control, and there is a sinffer module next to that. All the switches are double pull, so they do the work of two switches. They control a blower, which the boat did not have originally, and two bilge pumps, that have an automatic setting and manual controlled by a single double pull switch.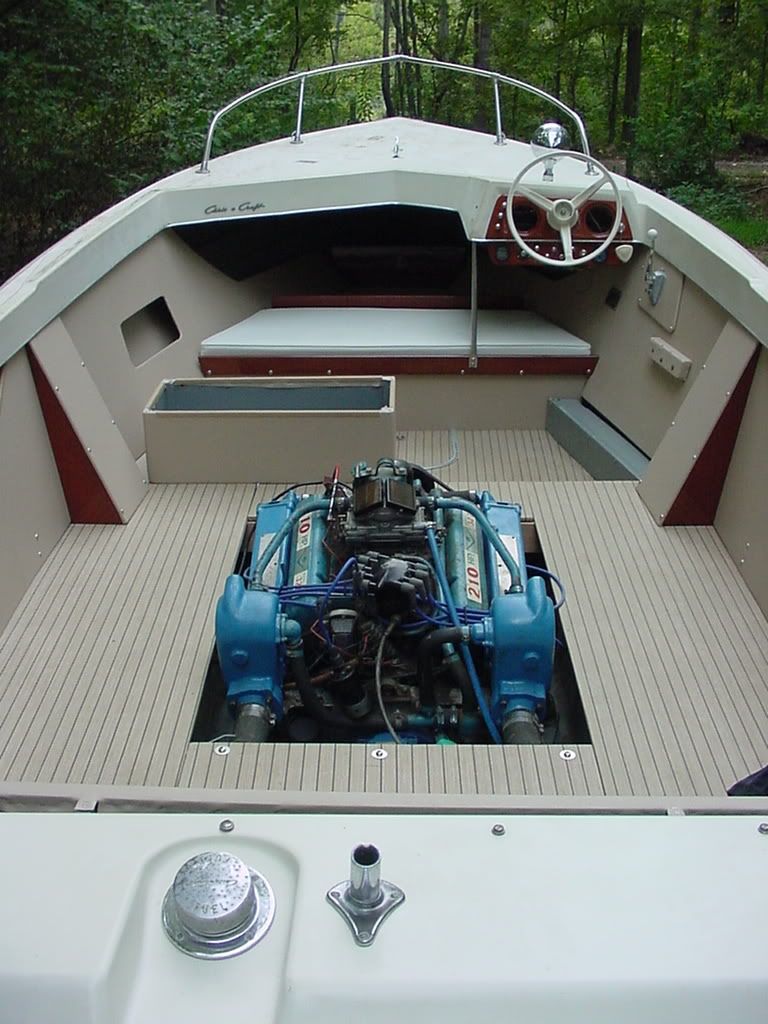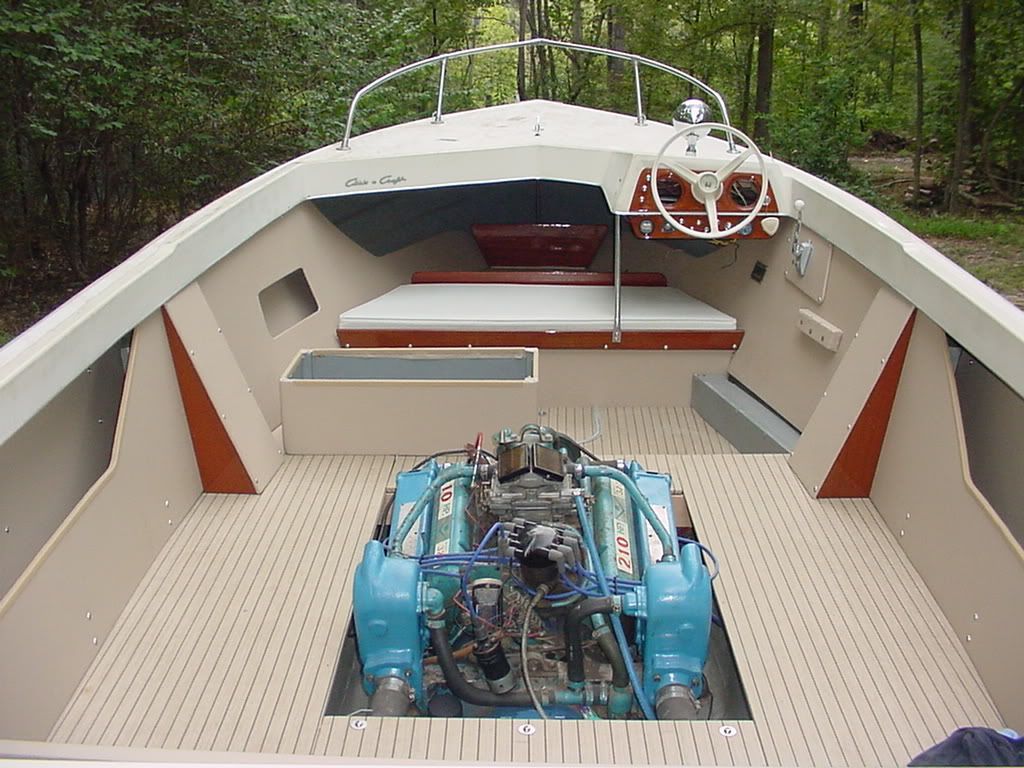 Here's a view of the boat showing off some of the mahogany. I'm leaving off the windshield until testing is completed. Also, the keen eye may see the fore deck has not been cleaned off yet. After this photo was taken, we broke out the champagne and had a toast, and then I spent some time scrubbing off all the fingerprints and that fore deck too.
There is a piece of vinyl wrapped plywood missing just below the throttle control and gear selector. I pulled it off so I had access to routing wires up to the dash.
See the next post for more photos taken today....
Regards, Paul