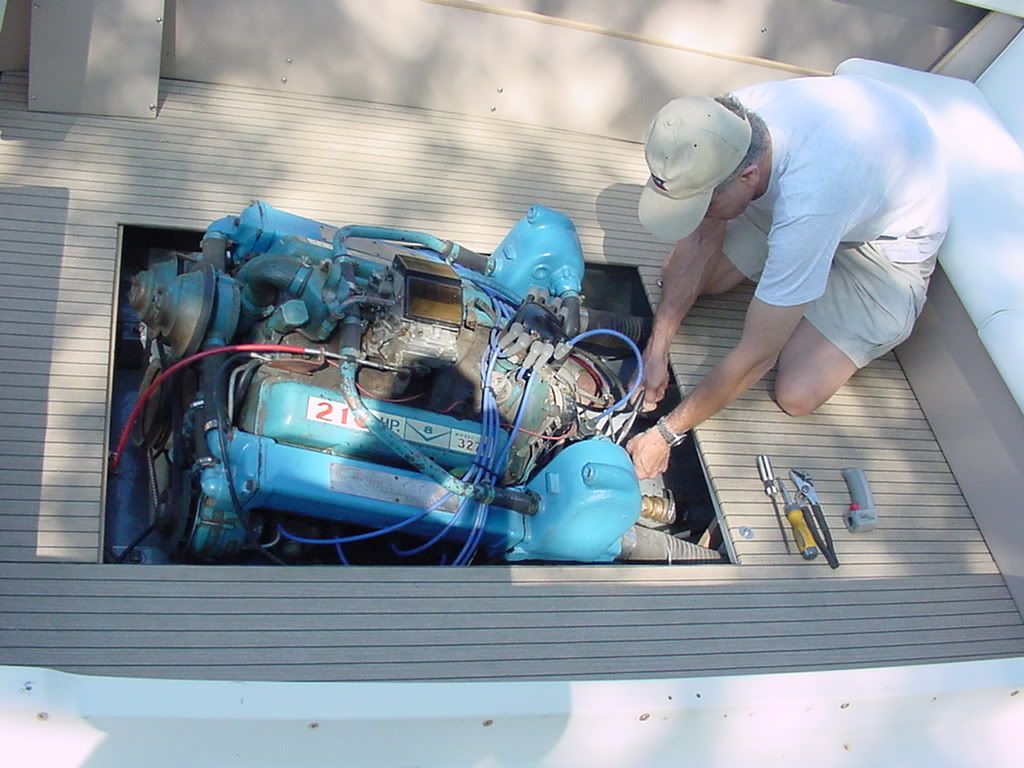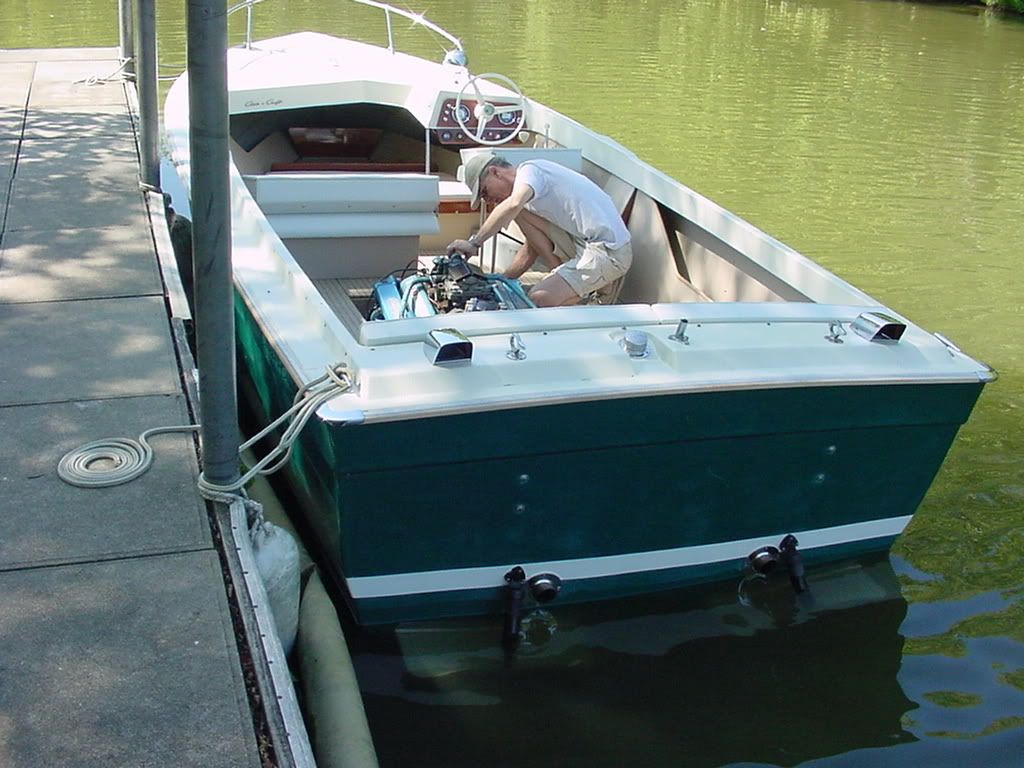 We walked it over to the fuel dock where I could look things over with some peace and quiet.
The transmission was an unknown. I was sort of worried about it. Upon starting the motor I tried the tranny, and I knew it would have to pump fluid through the system before it worked. I soon got a nice reverse gear, but no forward. I went back and unhooked the linkage and switched it manually and bingo, a nice forward gear!
I adjusted the linkage so we got forward on demand. Idle was a bit too high too, so I adjusted linkage there too. The carb, however, is due to being changed out.
We took on some water initially due to the shaft and rudder logs, and a few hose connections being too loose. In addition, for some reason the stopcocks on those new risers were open too. Not to worry, the motor was running cool, pumping lots of water (the impeller was well lubricated with olive oil). The flywheel on this flywheel aft motor started kicking up some spray when the bilge water got high. I think Bill Policastro noted this the other day too. Bilge pumps located fore and aft seem to work quite nicely, and since the water intrusion stopped quickly this was not a long lived problem.
Once the motor was started and the transmission linkage was adjusted a little better, it was off for a tour around the marina! Then, we decided to head out onto the river since things seemed to be going well and we got all the water leakage stopped. There were several hoses and some stop-cocks that were needing attention.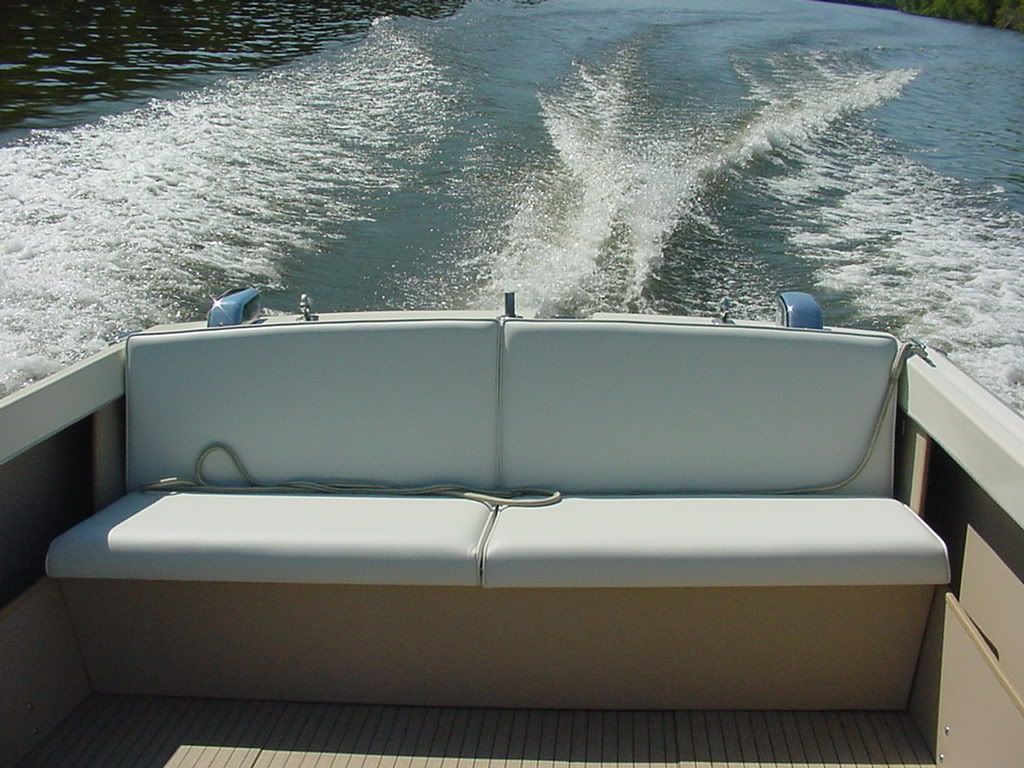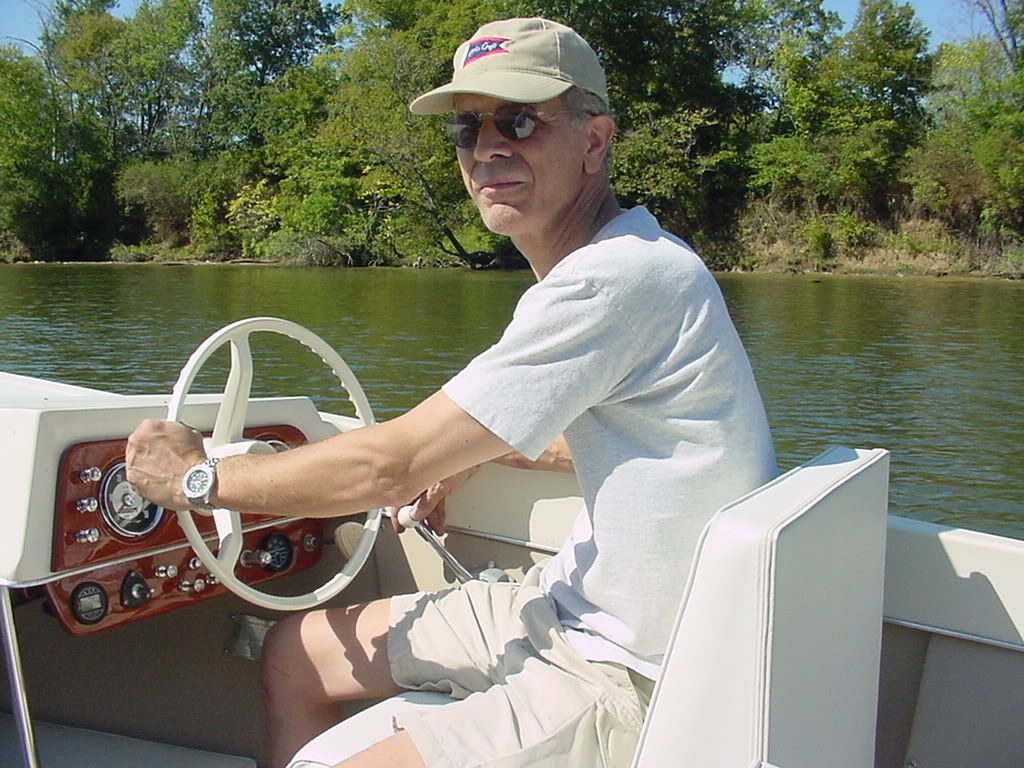 The look of worry, but also of satisfaction! At this time we were still concerned about the temperature of the risers being okay, which they were. I was noticing a little missing, and I was thinking about a carb swap and doing a proper tune up on this motor. It was remarkable how well it ran with just a new cap and rotor.
More photos follow..............
Regards, Paul