Top two photos are the plank-head Lincoln. Note, no combustion chamber in the head! The cylinder bore is cut off at an angle, and combustion happens within the cut off bore.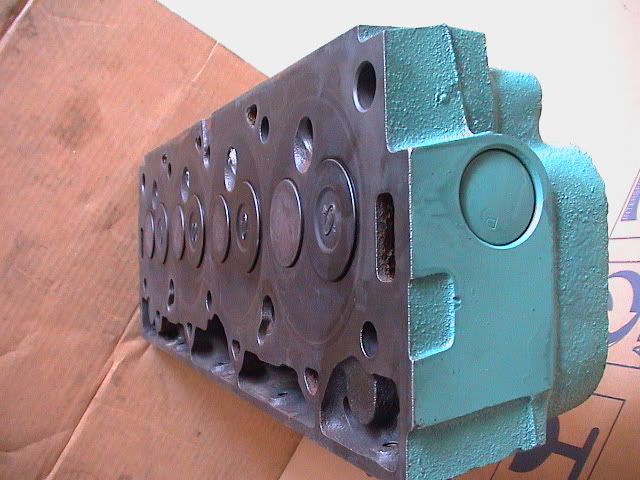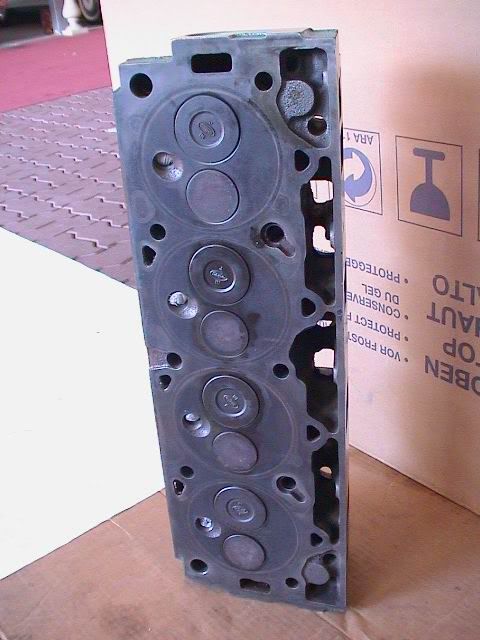 Here is the 427 wedge shaped combustion chamber. This design lets the piston come right up to the face of the valves and all combustion occurs inside this wedge shape.
The Lincoln was great on torque, overall build quality, and longevity. The Ford 427 had all that, plus the racing developments and the ability to breathe much better at higher rpm. The pushrod version of the 427 was rated at 6000 rpm redline in street form for the general public, ha ha. Imagine that today! In racing form these engines sometimes reached rpm high enough to have small bumpers cast into the tops of the pistons, to force the valves back up into position, in the event rpm got so high it created valve float. All the while, the same cross bolted bottom ends we have in our 427 boats today, withstood the stress of running at this kind of speed for a 500-Mile NASCAR race or a 24-hour run at LeMans.
For some, a motor is a motor is a motor. To others there is an appreciation of the history and mechanical attributes of a 427 Ford Big Block that make a difference.
Regards,
Paul