Well today we ran the boat for the second time, and this time we ran it hard and long. It was a chance to try out the new carb. Yes, I still have the old ignition points, but I added the new plug wires and new plugs too. The new carb worked very well, but it appears there is too much carb at wide open throttle. We'll take care of that with a jet change.
The good news, is the boat ran like a scalded cat. At first we blew some oil smoke. The boat actually has not run long enough to burn off the ATF and motor oil that got into the exhaust manifold and exhaust pipes. I oiled everything down bigtime before spinning the motor, and the low temp idle runs I've had in the driveway have not gotten the system hot enough to burn all the oil away. That's my theory anyway.
After checking to be sure the tightened rudder log and shaft log was not taking on water, we fired it up and let it circulate some water. It drew a crowd!! People were asking lots of questions, two women said they loved the color, ha ha.
Today we were prepared for photos too, and we had a
31' Commander Sedan powered by twin 327Q motors as our photo boat !!!!!!!!
Here is a photo of my mom and dad, who gave me a hand, took the speed photos, and paced me on the river in their 31' Commander.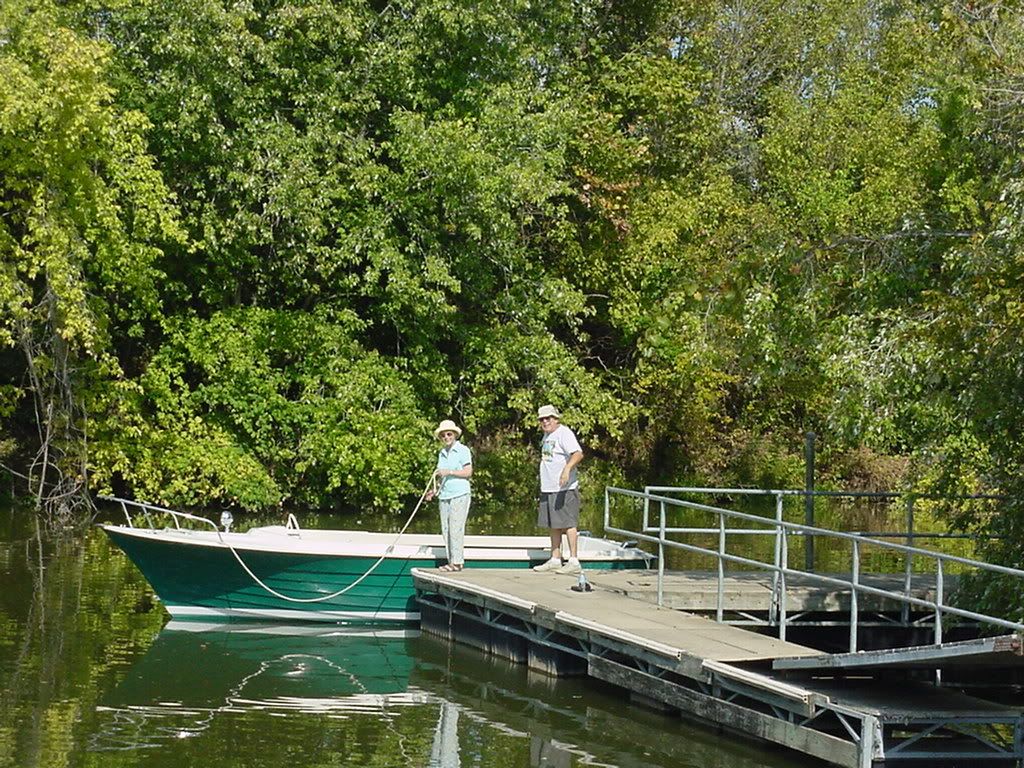 After the obligatory check-this-check-that routine, we finally pushed off and did a little testing of the transmission linkage. I found out the transmission was not full of ATF last time, and I was hopefull the shifting would improve this time. It did.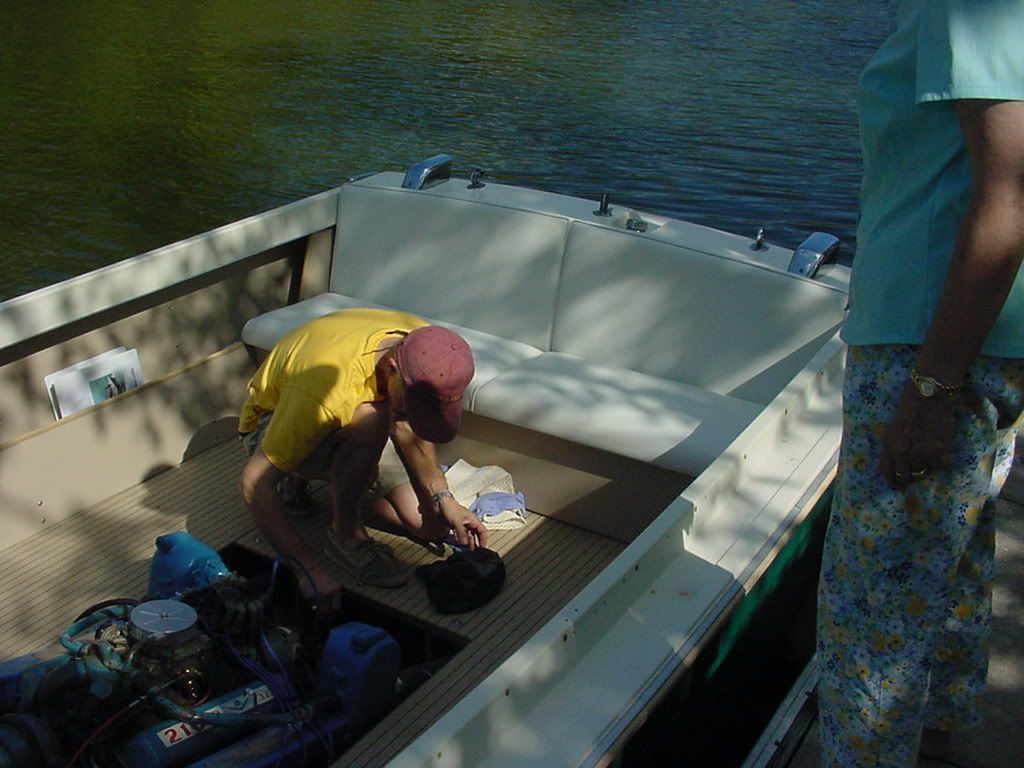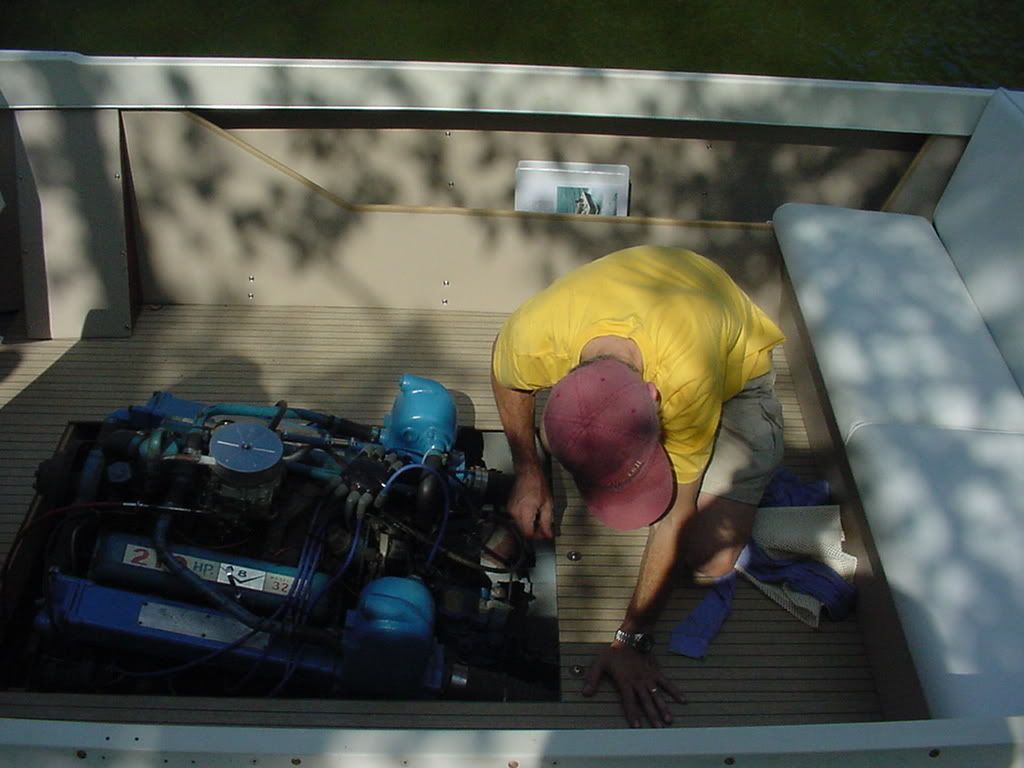 It was a beautiful day in Tennessee, just spectacular in every way. This photo shows the boat being tested in forward and reverse, just checking things. That's my mother watching!! It was a fun family event.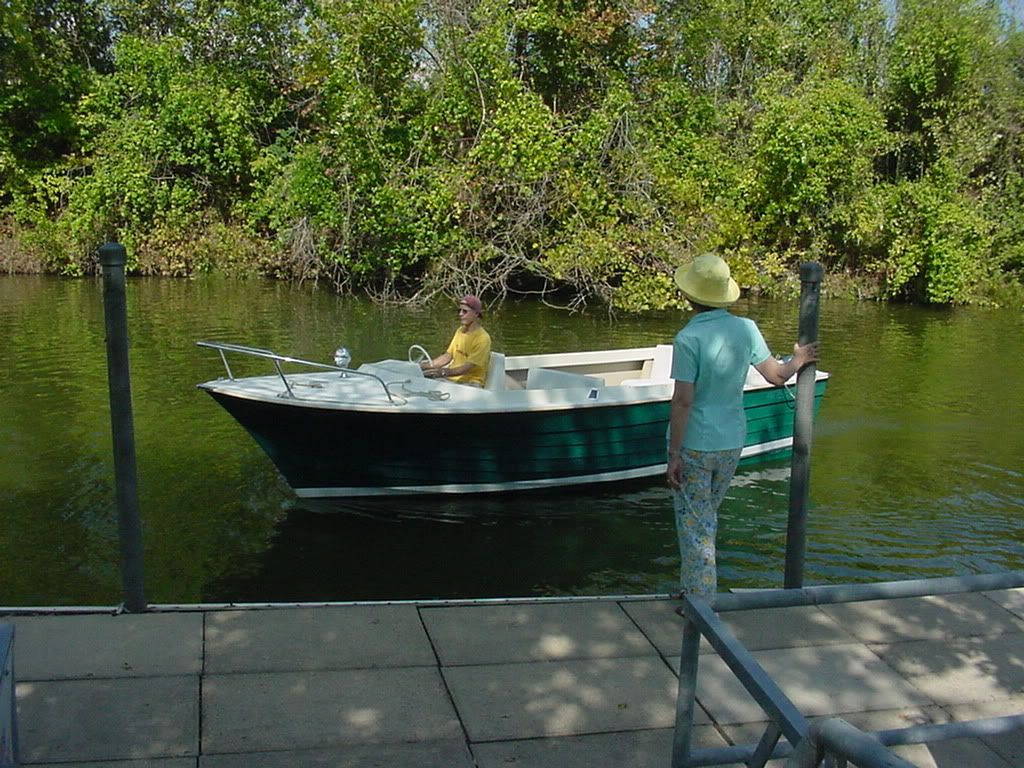 more photos in next posting...................
regards, Paul