Paul , yes you can assist me to found 2 genesis blocks and found a solution for the flycutboss , the problem is not to found 2 blocks , but found somebody who know the exact bore to machining the new blocks to originals dimensions , and i have take the bore dimensions but in metric system ....how to convert in inch EXACTLY ?
how to found somebody who can help me ?

i will send you some pics of the disaster ....
cause after rebuilt the first engine , we run it and after 1 hour a lot of oil fill by the end of exhaust pipe !!!!

i stop engine , take a look at the oil level and it miss about 1 gallon !!!!
so i refiil the oil pan and after running 10 minutes the same ....

so i have removed the bronze plug of the cylinder heads the nearest of the oil screw passage of shaft valves ( perhaps i have broken the iron when i have make the torque) on the main bolt but the iron is intact , so i have removed the 2 cylinders heads and put a little hose inside the oil passage of the block and the other side in my moth and put air inside with my mouth , and i see a lot of bubbles inside water beetween cinlynder inside the blocks .....so somewhere i have an oil passage broken ...

this is a very hard moment after wait so long for all theses parts and my wife who help me along this work crying ...

so , yes you can help me to found 2 new blocks who can go in place than my olds blocks rusty .

so i send you some pics of this history
regards

thaks for your help
charles
We have discussed the new Genesis siamesed iron 427 blocks. Charles has already obtained the heat exchanger system that should have gone onto this boat as soon as the previous owner even thought about putting it in the salt. We have discussed Federal Expressing a piston to Genesis, to be sure there is no mix up in metric etc., and to be sure the block is bored accordingly. He plans to use all the original pistons, cam, crank, etc.
I put this thread out onto our sister FE forum on Network54 to get some good hands on advice from experts who know these motors inside and out, many of whom race these motors and know all of the issues. During the subsequent postings we received from FE experts, the consensus was to "save your money" and use 390 blocks (short blocks with 390 pistons, etc.) Since Charles is still in the process of checking over his motor and looking through all of the tips that have generously been given by well wishers, the plan of action is still unresolved at this time.
I'm posting this thread here to try to get more comments that Charles may be able to use, and to also share this with others who may encounter some of the same issues now or in the future.
Comments will be greatly appreciated, guys.
Here is a link to his boat project, where you can find a ton of photos of the motor coming out, and coming apart, and in final ready to run condition.
http://www.network54.com/Forum/424840/message/1172435049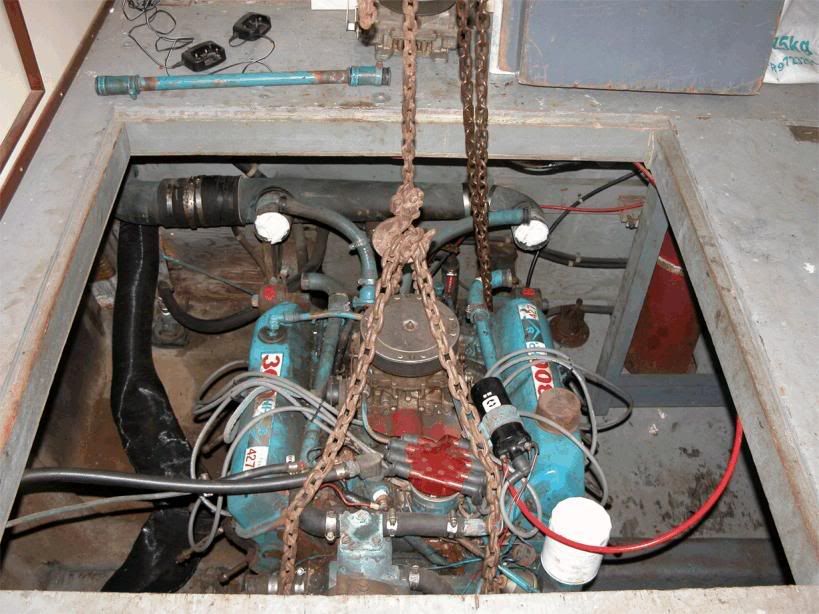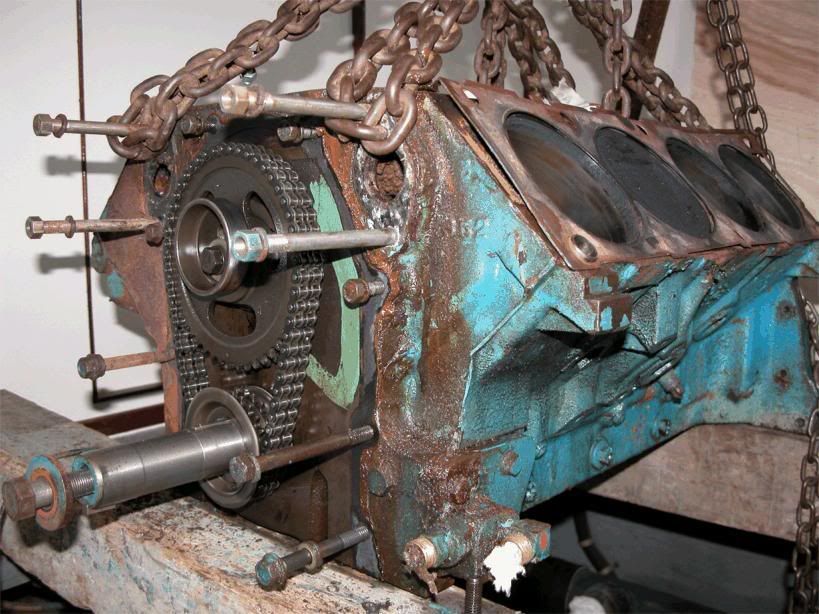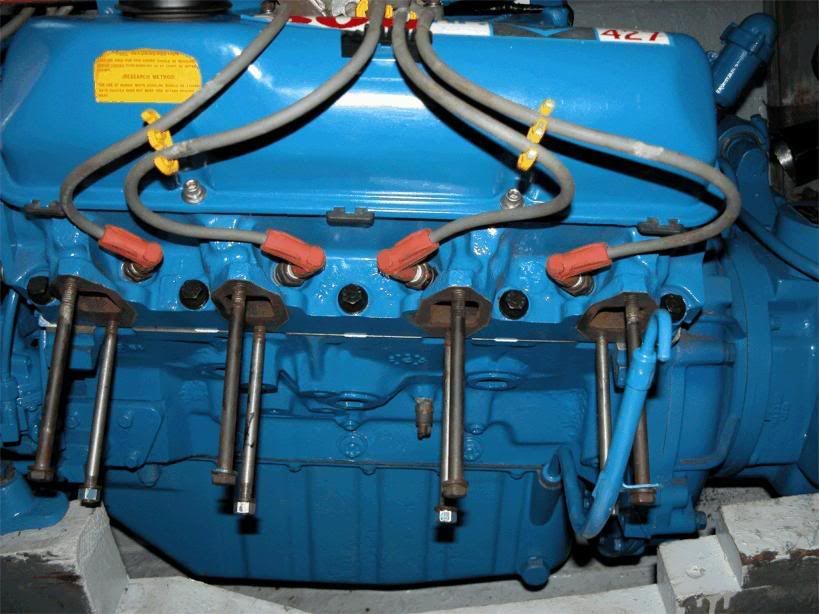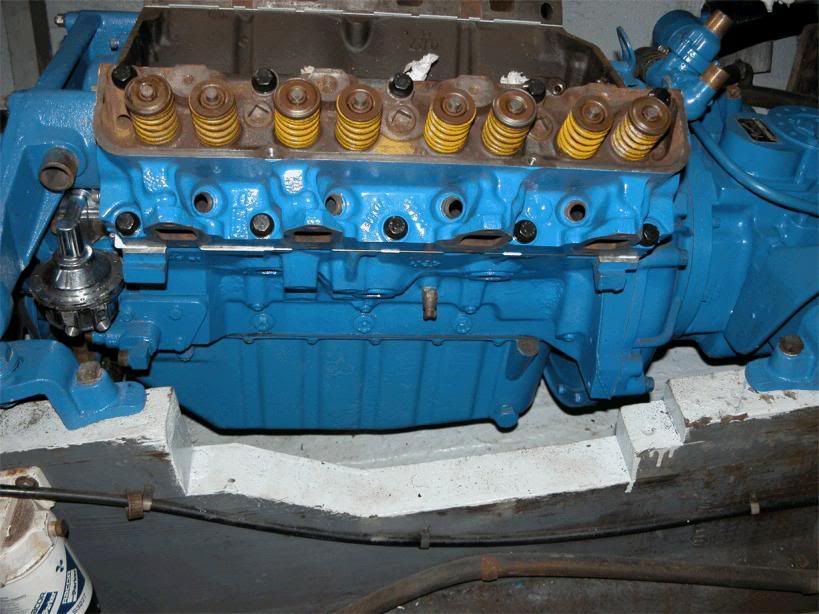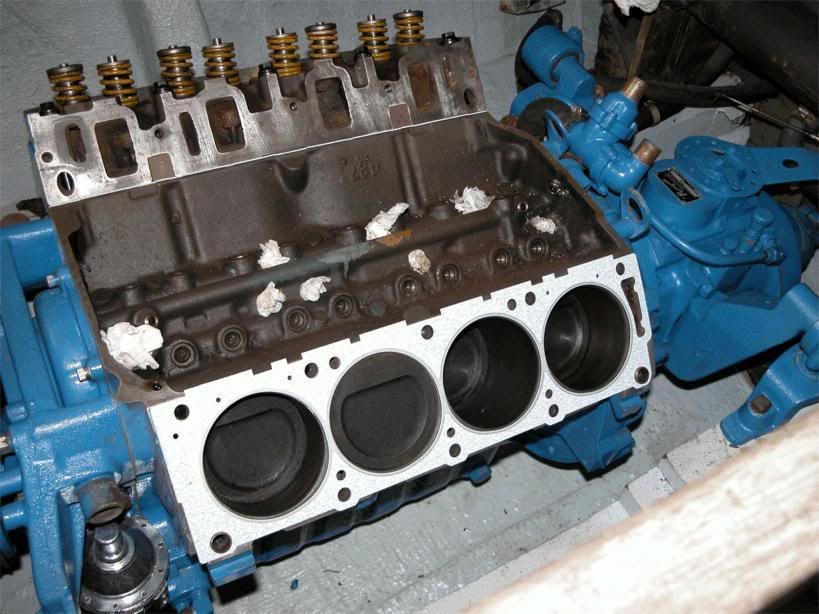 I see lots of care and pride of workmanship here, but apparently there is an internal issue not readily known, that is causing major problems. Our hearts go out to you Charles, and we all hope you are able to resolve the issues soon so you can get on the water and enjoy this beautiful boat.
Sincerely,
Paul