I kow this first hand, having had the pleasure of starting his motors with a twist of the key. Sheesh, they wanted to jump out of the boat.
Here are a few tips from Tim (link)
http://www.network54.com/Forum/424840/message/1191026982
http://www.network54.com/Forum/424840/message/1186378564/
Here's a photo of Tim(right) and yours truely (left) about to fire up Tim's beautifully prepared 427s.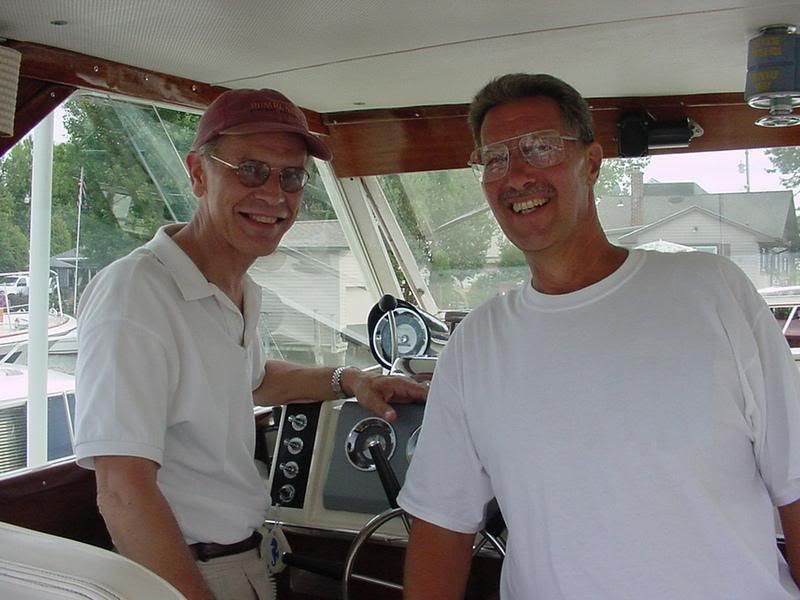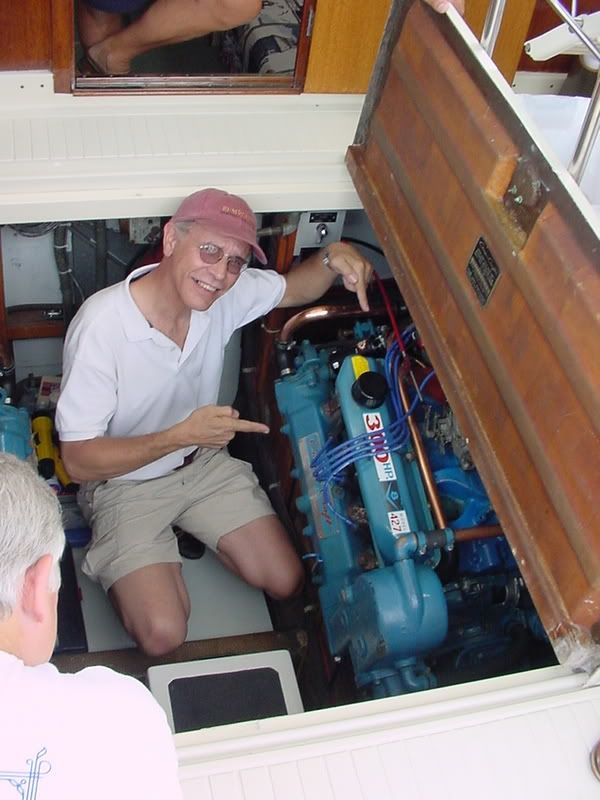 Yeah, I guess you can say I'm goofy about a 427, especially one that starts like THIS.
I don't know what it is about a Carter AFB that causes the fuel to evaporate out of the bowl, or drain back, but this is the reason so many people have to pump the throttles to get fuel into the motors and get them running. It's a symptom of the Carter carb, and probably a signal they need rebuilding. I have long suspected the chokes on my setup, and have set they so they stay wide open, not wanting to risk a malfunction where the motor floods out when hot, or chokes itself while running. I view those as safety issues, especially if I have oncoming commercial traffic heading my way and I have to get myself (and passengers) out of the way. As noted, the motors fire instantly after sitting for a few hours, but if they sit for a few days, mine need pumping too.
I am tempted to slap a pair of new 1409 marine Edelbrock 600s on them abd be done with it, but I'll most likely do a rebuild.
If you do this, set the timing where Tim says to set it, and get a good hot spark via good wires and good timing, your motor should also fire up just like Tims. Not being there yet, I can't give the kind of advice he can!
We have a lot of good files on this subject, I'll look through them this eve and post some links.
Regards, Paul