Mike,
I'm with you! When I first saw these things I had the same reaction, however, on the English Channel where Heidi and Paul do their boating, this makes a LOT of sense. They have exceedingly high tides, and this is an adaptation local boaters have probably been using for many years. The reinforced bottom of the keel looks like it is a part of the system, to avoid wear, cracking and water intrusion on the bottom when the boat is sitting on the hard.
Here are a couple of additional photos from our archives. Pretty cool system actually, and one heck of a safety system too if you happen to need it.
Legs down, somewhere on a beach! This gives a 31' Commander quite an unique advantage, being able to beach for camping and exploration. I wonder if any boats so equipped have rolled over?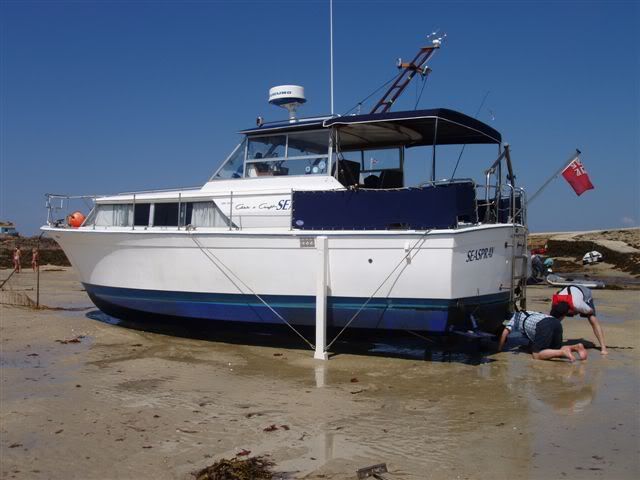 Legs up, for painting and maintenance.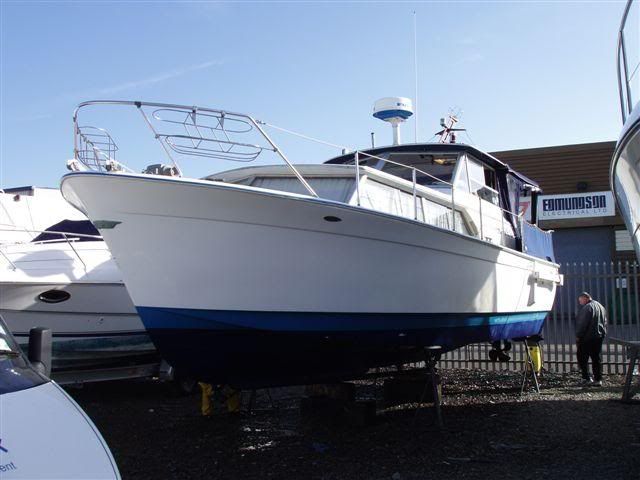 Thanks to Heidi for sharing all of these photos with us!
Regards,
Paul