Hello all,
Here are two pics after the paint job of the hull and the deck, but before polishing and the paint job of underwater.
As you may see, a "guide" has been screwed in order to drill the transom at the right place.
Now this is the boat inside, with part of the wooden job :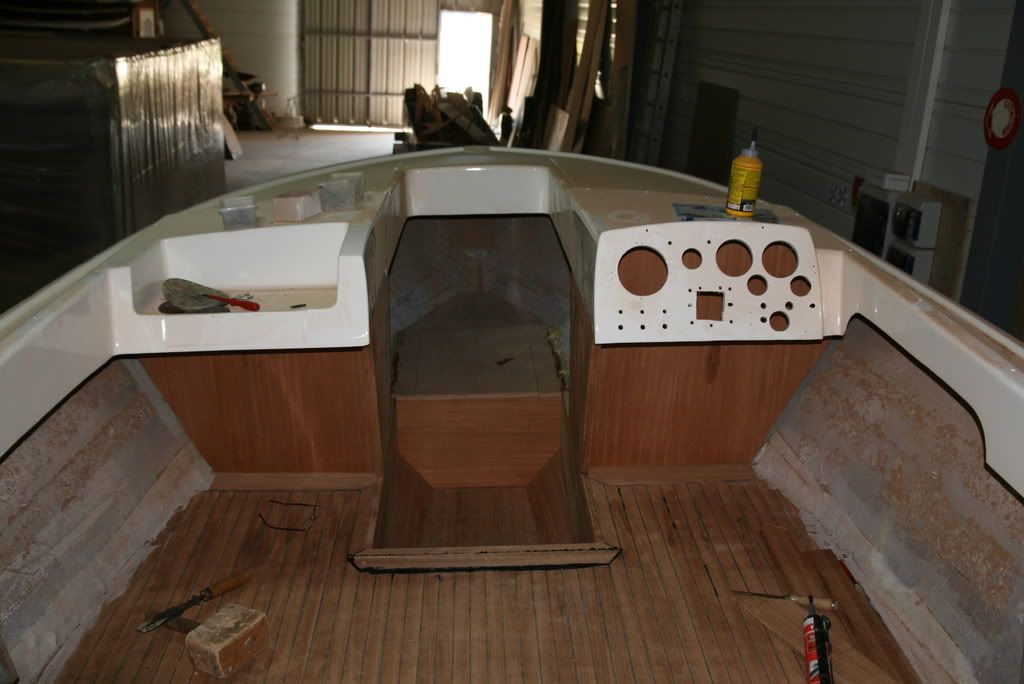 Now I need your advice for a cosmetic question : what color would you think is the best for underwater (antifoaming)? Available colors I think are red, red/maroon, blue, white, black, green.
Please note that the pics can make you think the hull is pure white. Actually it is more off-white.
Thank you for your suggestions.