Cost of living in Jersey has shot throught the roof, Fuel has increased, tax has increased, Marina parking has increased, mooring fees have increase but at least when you own a Chris Craft, you can still have fun, we went for a blast a few weeks ago but as marina dept. are trying to save money we have lost internet access on the boat so we have had to come home after spending 5 wonderful weeks on the boat chillin',Just to share a few photos, If you have google earth, check out Portelet Bay, must admit that we only went around the back of Portelet (Janvrins Tomb & Tower) at high'ish tide and only with the help of the chart plotter as it is very rockie and rather shallow.
Yesterday the 21st June was the longest day but we are still waiting for the summer/boating season to start, 2 weeks booked in July, so lets hope for calm seas and low winds.
Best regards
Heidi and Paul
Seaspray
Jersey, Channel Islands, Just off France.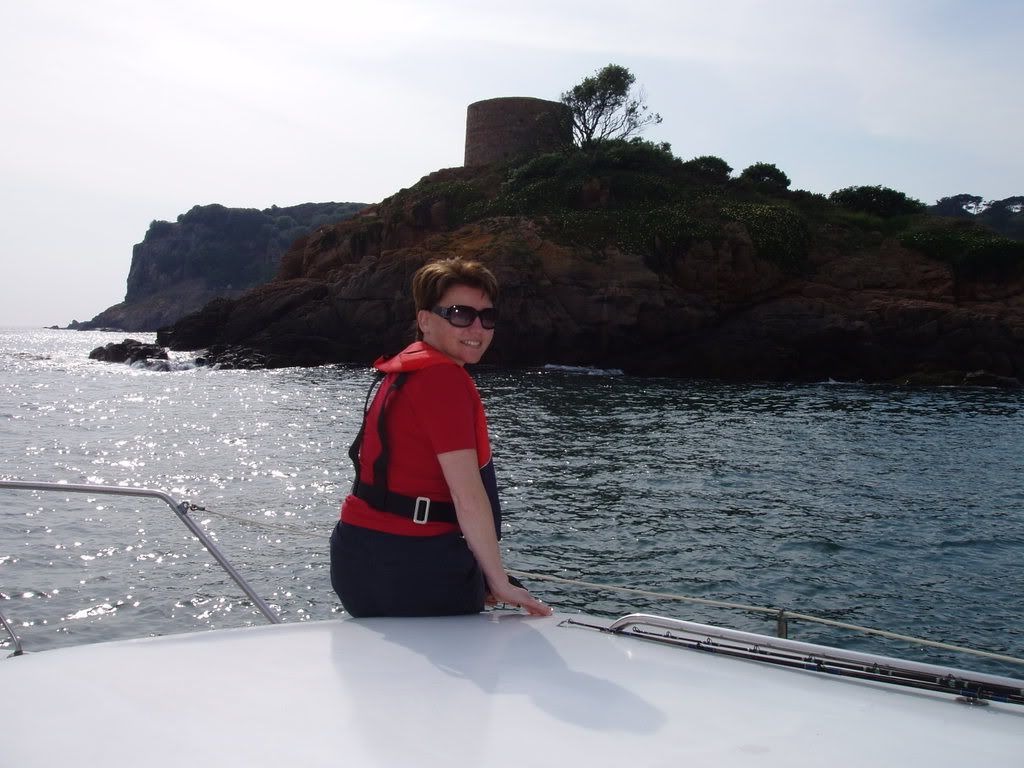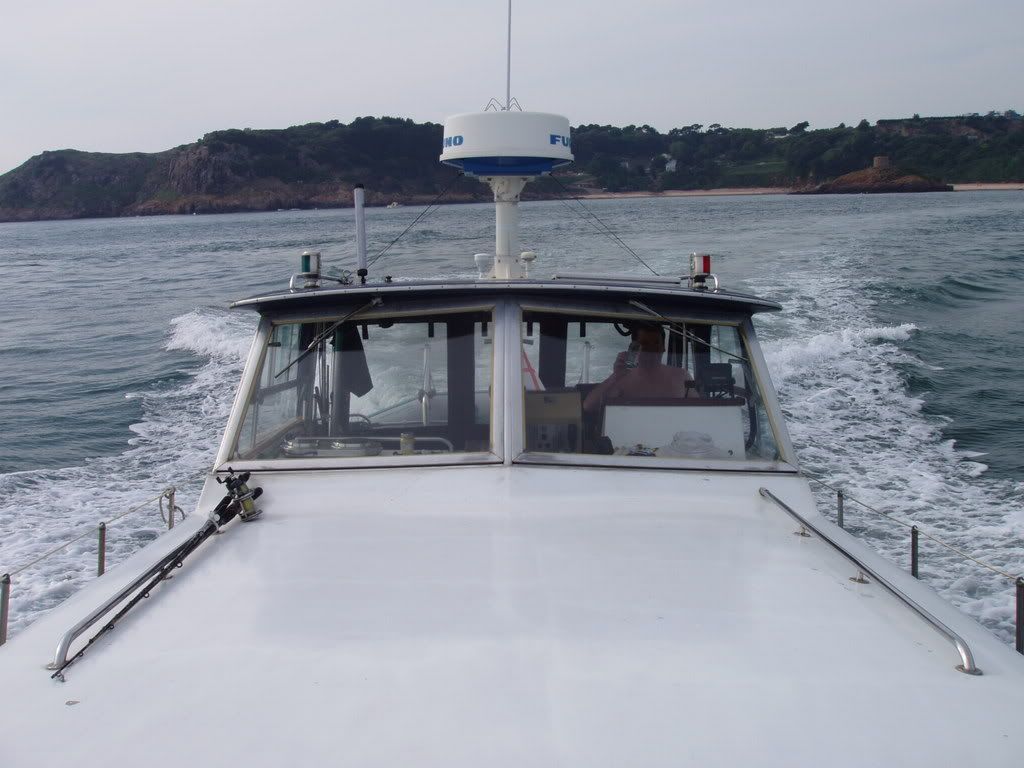 http://s202.photobucket.com/albums/aa231/heidipigeon/?action=view¤t=VIDEO.flv
Edit comment: Hi Heidi! Great photos, thanks for sharing. I saw you used the email link so I adjusted them so we could see the photos. Photobucket "email link" on photos changed to "direct link" so they are visible on the forum. For reference for everyone, on the ever popular photobucket way of sharing images, they give you four choices to copy and paste: Email & IM; Direct Link; HTML Code; IMG Code. The one you want to copy and paste here is the Direct Link.
Regards, Paul
Heidi and Paul have been longtime contributors here on The Forum, and they have one of the better equipped and more actively campaigned 31' Commanders anywhere on the planet, Earth. Their 31 Commander "SEA SPRAY", is the Official Flagship of the English Channel Commander Fleet.
Heidi and Paul hail from St. Hellier, in the Channel Islands, on the southern tip of England near France. They have the skill to take this Chris Craft machinery on some fantastic outings, and we're very proud to be able to showcase them here. For new readers and regulars too, here are some of the postings we've received from the English Channel, showing off SEA SPRAY and all of the fun Heidi Pigeon and Paul LeRoux have had with this very well equipped diesel 31' Chris Craft.
Regards,
Paul
http://www.network54.com/Forum/424840/message/1138676924
Christmas 2005 aboard a 31' Commander, on the English Channel
http://www.network54.com/Forum/424840/message/1144961429
Hauled for maintenance April of 2006
http://www.network54.com/Forum/424840/message/1146739103
Buffing the hull
http://www.network54.com/Forum/424840/message/1146737707
New aft platform
http://www.network54.com/Forum/424840/message/1146742934
Bow badge restoration
http://www.network54.com/Forum/424840/message/1146738811
New anodes and split pins, May 4 2006
http://www.network54.com/Forum/424840/message/1154369256
SEASPRAY crosses the English Channel and travels upriver to Dinan, France. This is one great adventure, and a great thread! (Heidi is already an avid Alan Jackson fan on this trip!)
http://www.network54.com/Forum/424840/message/1177203340
SEASPRAY hauled for routine maintenance, April of 2007
http://www.network54.com/Forum/424840/message/1184955326
July 20, 2007 Great Adventure, cruising the English Channel Islands