Here is my tow rig, 351W in low range will pull the boat up the steepest ramp in idle. Just what I need to get up our very steep driveway. On the interstate I put it on cruise control, set it at 50-mph, and just turn the stereo on and kick back. The Volvo hauled the boat on two occasions, but I was really pushing it on the steep driveway with that vehicle. On the open road it did fine, but on the hill I had the foot to the floor and it was barely making it. The Bronco just smirks at the hill, hardly breaks a sweat.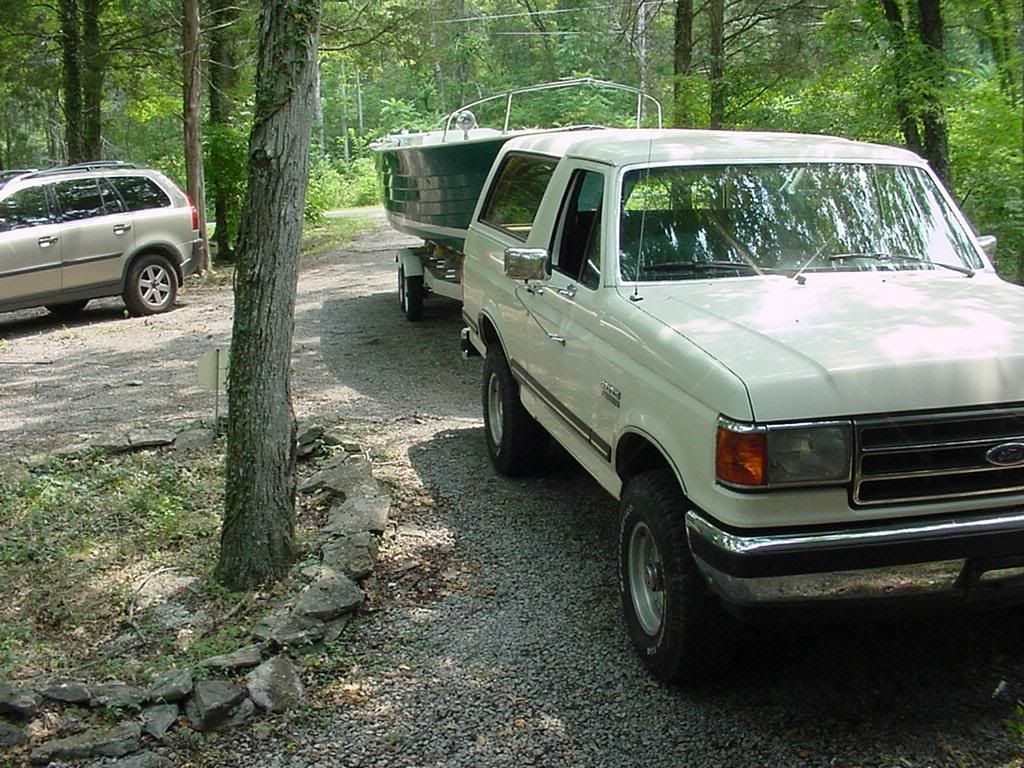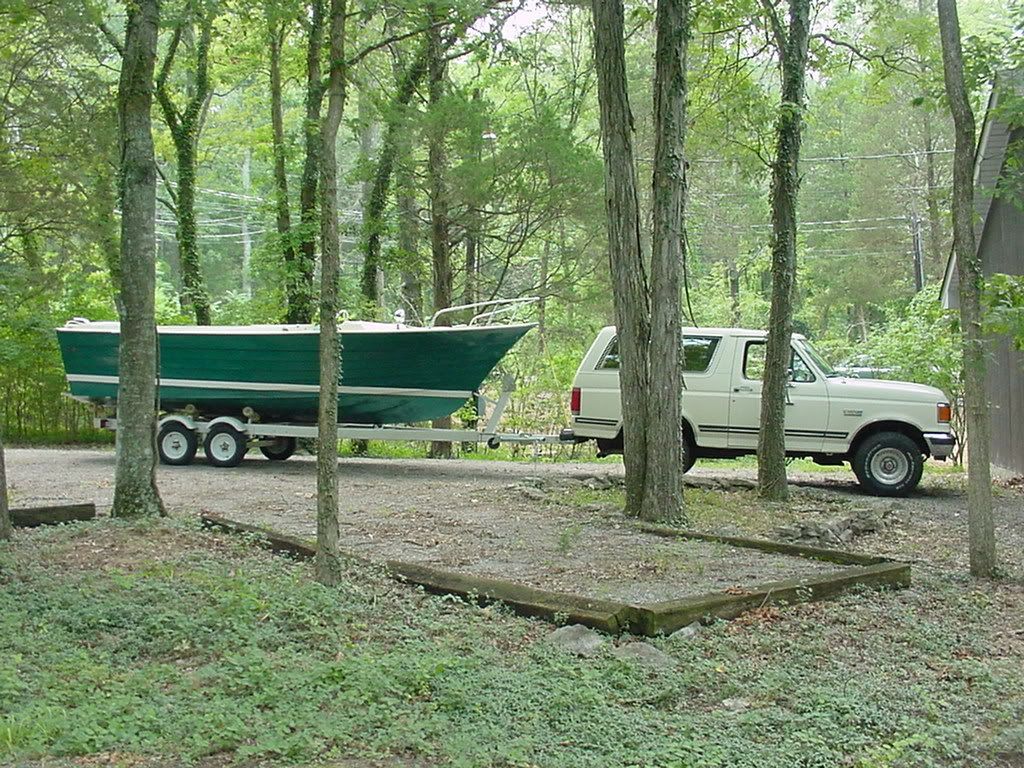 This shot shows the unusual configuration of the hull for a Sea Skiff, since ALL wood Sea Skiffs were round bilge carvel planked, this one with a hard chine and fairly deep V is unique in the world of Sea Skiffs. It is also pretty unique being a glass Skiff!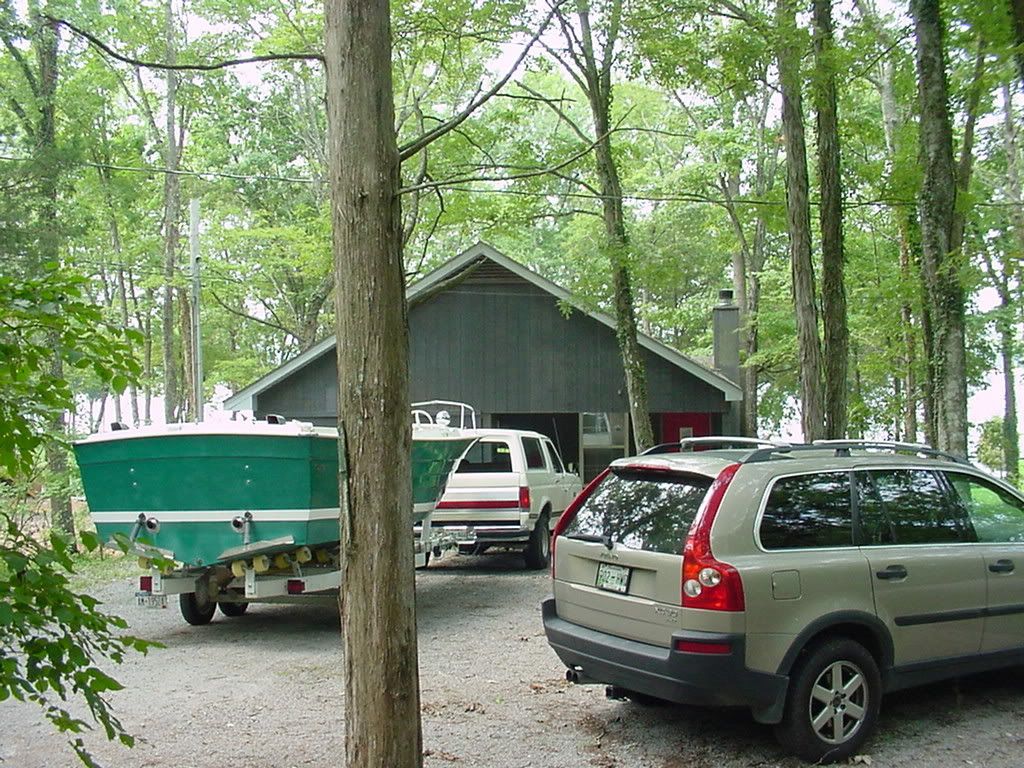 here is one of the details I just love about a Chris Craft Sea Skiff, and that's the flair of the bow. All the wood models have this, our 35' Sea Skiff Clipper had an awesome flair, and the fiberglass version continued the tradition and may have even gone a bit further. She sure is distinctive on the water. Its a kick!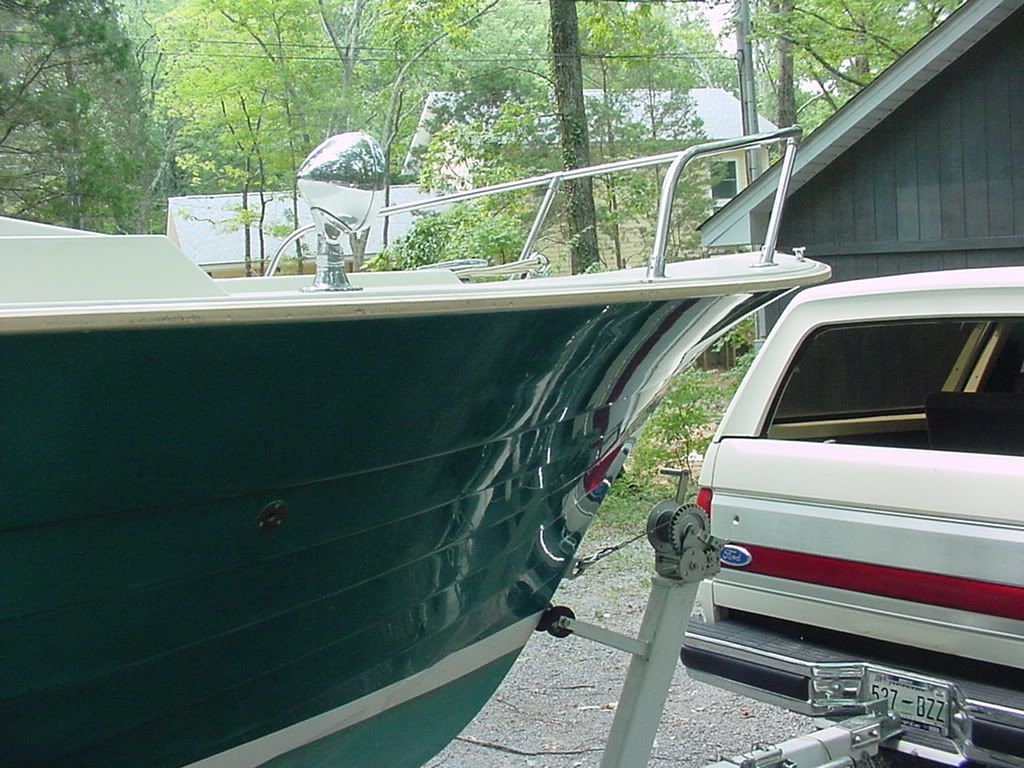 Note the bow hook; I DO NOT tow the boat like this. This was just used from the launching ramp to the cottage, a short distance that was covered in first gear. On the open road, I run the cable down, through the opening of the bow cushion, and then to the eye, which is a safety feature that keeps the boat from wanting to jump onto the back of the Bronco under hard braking conditions.
The 38' Express was neglected this week-end, I was aboard but we didn't run it. We'll do that next week end, probably take some friends way down river to Harpeth Island, play a little water volleyball with the locals on the sand bar and swim.
Regards,
Paul