This info was initially posted August 12, and it was just updated on August 27. See revised chart below!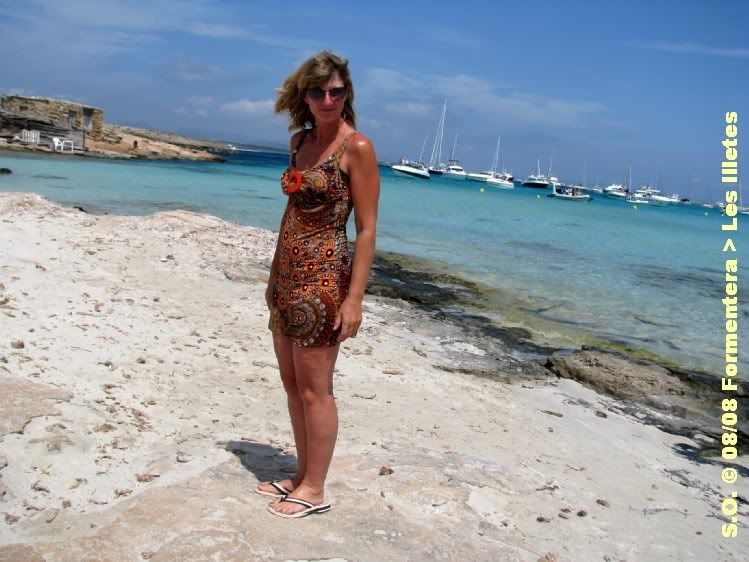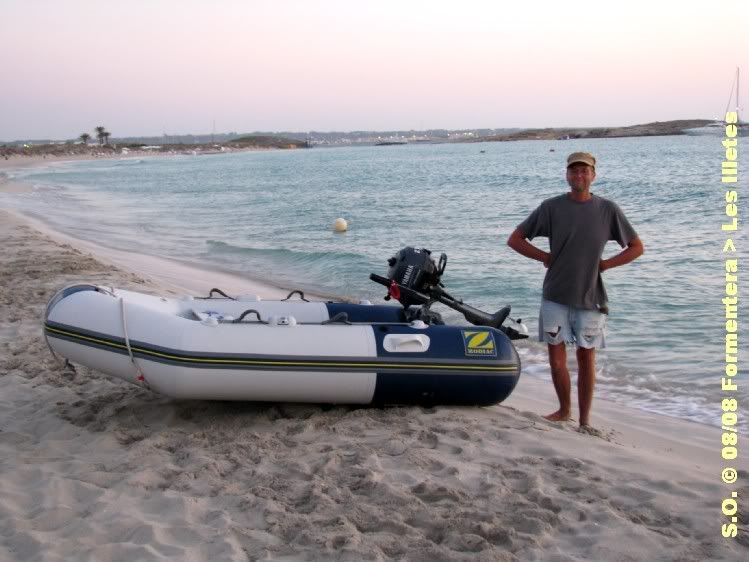 This forum was started in July of 2005 as a way to share information about the classic fiberglass Chris Craft Commander boats with lots of photographs, and the idea apparently was a good one if readership is any indication! Readership is a function of the participation here, if we don't have any participation, then the place would be rather dull and it wouldn't be any fun to read. Readership world-wide is soaring right now and August is projected to be the alltime record breaker here on
THE FORUM
. This is a credit to everyone who takes their time to share a tidbit of info and fun.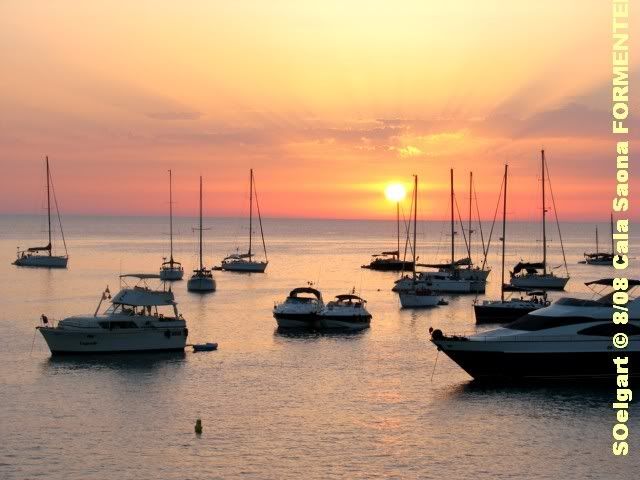 Thank you ALL, for the time you take out of your boating life, to send us a bit of info that can help someone somewhere someday, and for sharing a bit of your life with the rest of us here on THE FORUM !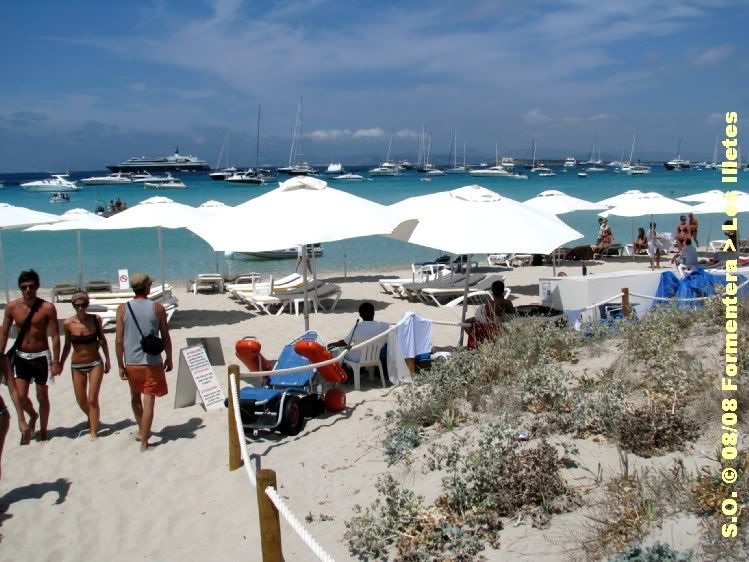 Here's what May of 2008 looked like, regarding areas of the world where our readership comes from each month.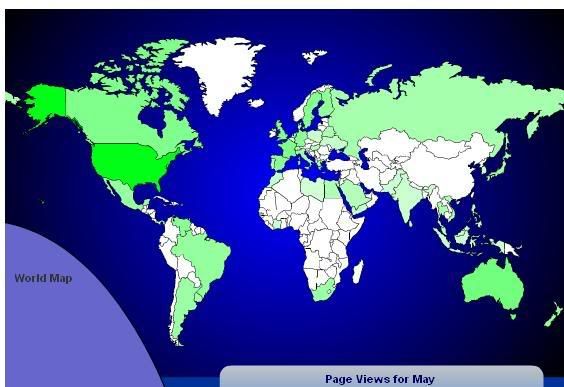 Here is what August of 2008 looks like right now, less than halfway through the month, moving right now at a record breaking pace.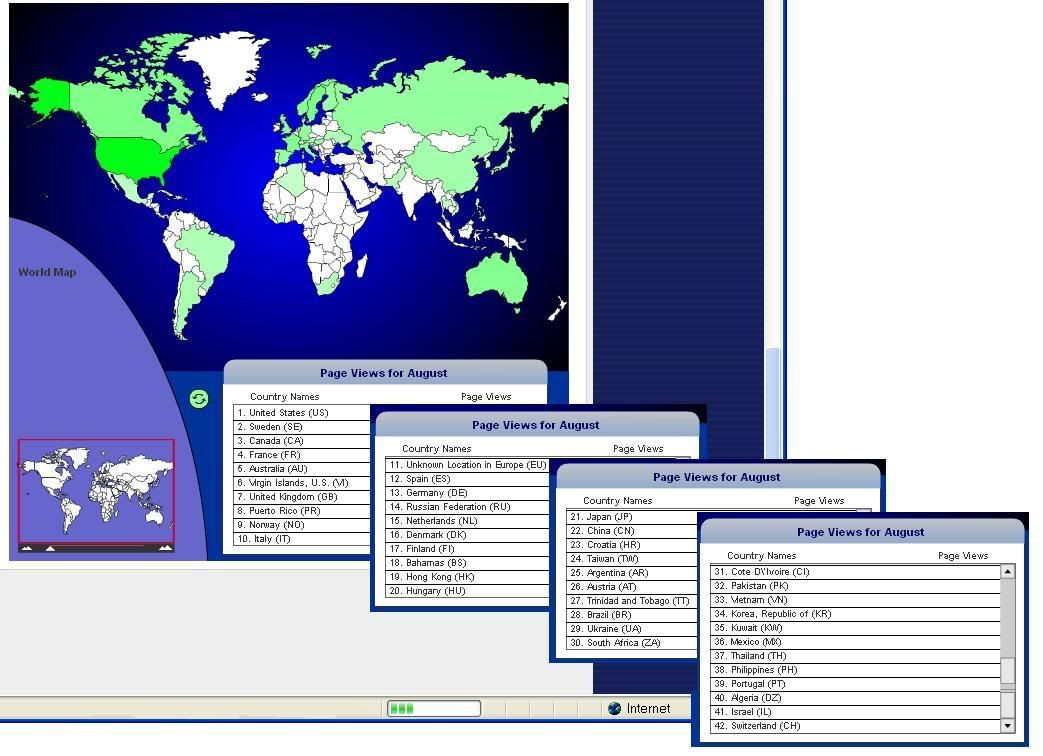 The actual number of pages is not released to the general public, but I can say we're running more pages in a few days now than we did during some entire months of our first year, and we passed the one million pages read a LONG time ago. When we say this Forum is getting world wide exposure and recognition, it's very true.

Today we received a ton of photos beamed directly from LEGENDE, our Chris Craft Commander Flagship of the Mediterranean, after having charged Sonia Oelgart's laptop batteries with the generator. You can find the fabulous thread here http://www.network54.com/Forum/424840/message/1218478849

This thread showcases what the forum is all about, sharing in the fun (in this case) and our ability to take on volumes of photos like this, share them freely with our select group of Commander Fans around the world. Whether it's sharing fun, or sharing technical information, we're all in this Commander lifestyle together and I must say, It sure is good to be among friends !

As you can see, I'm behind on my Welcome Aboard threads, and I'll catch up some day!


Let's go boating!

regards,
Paul




August 27, 2008 UPDATE:
During the 15 days between August 12 when the first post above was made, and today with updated information, we picked up twenty more countries, and the ranking shuffled around a bit. I thought everyone would be interested in seeing what a wildfire has been lit in Commanderland!

Compare the August 27 chart below, to the August 12 chart above, and you can see 18 more countries have been added to our readership (this month).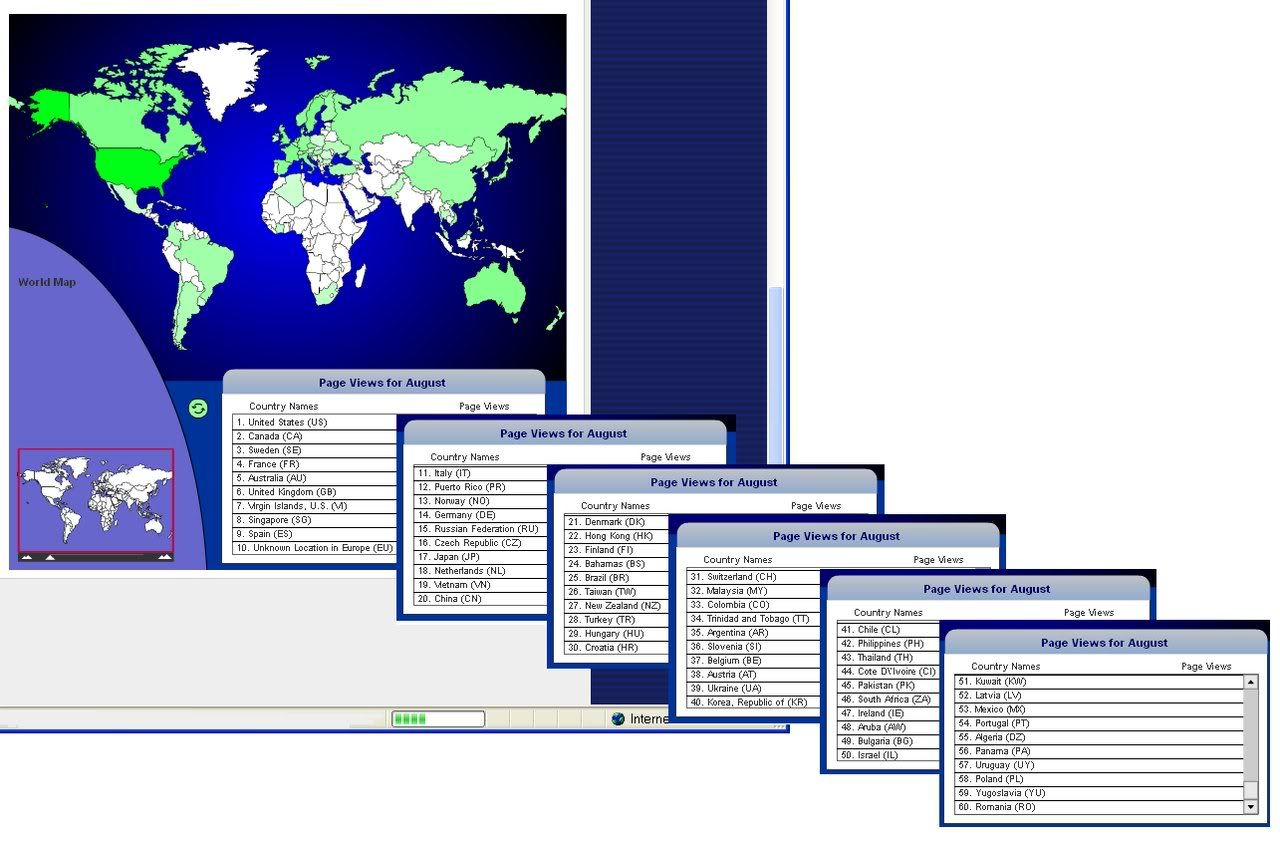 In addition, people late this month get the treat of seeing all about the big Rendezvous on Lake Erie too, which can be found here http://www.network54.com/Forum/424840/message/1219411158 !

Regards,

Paul