Well this thread is a good one for overheating diagnostics, but the cause of this particular problem was a faulty gauge and not actual overheating.
In the event of true overheating, the cause can be all of the above noted issues, and it can also be rust and scale accumulation. Salt water risers can be literally EATEN UP and look like they are coming apart like the pages of a book. Fresh water iron lasts longer, but take a look at this riser end, and you can see rust and scale buildup, and it can restrict flow.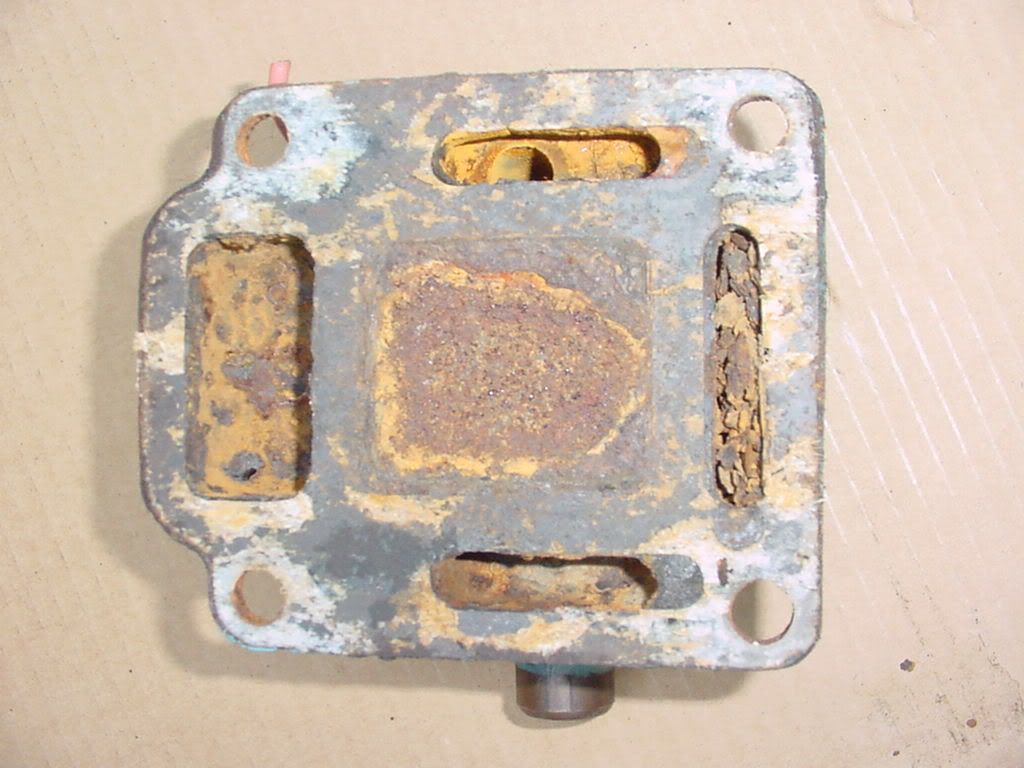 The work involved to clean out exhaust logs is a basic wrench turning and pumping iron session, one heck of a physical workout. Here is a thread showing some small block manifolds and risers coming apart for inspection and cleaning. The 427 or 454 big block manifolds are the same, only heavier. Taking an extended length of coat hanger wire and fishing it down the passage-ways can do wonders in loosening any scale or rust. These parts can also be "boiled out" at your local radiator shop too if you really want to haul the stuff around.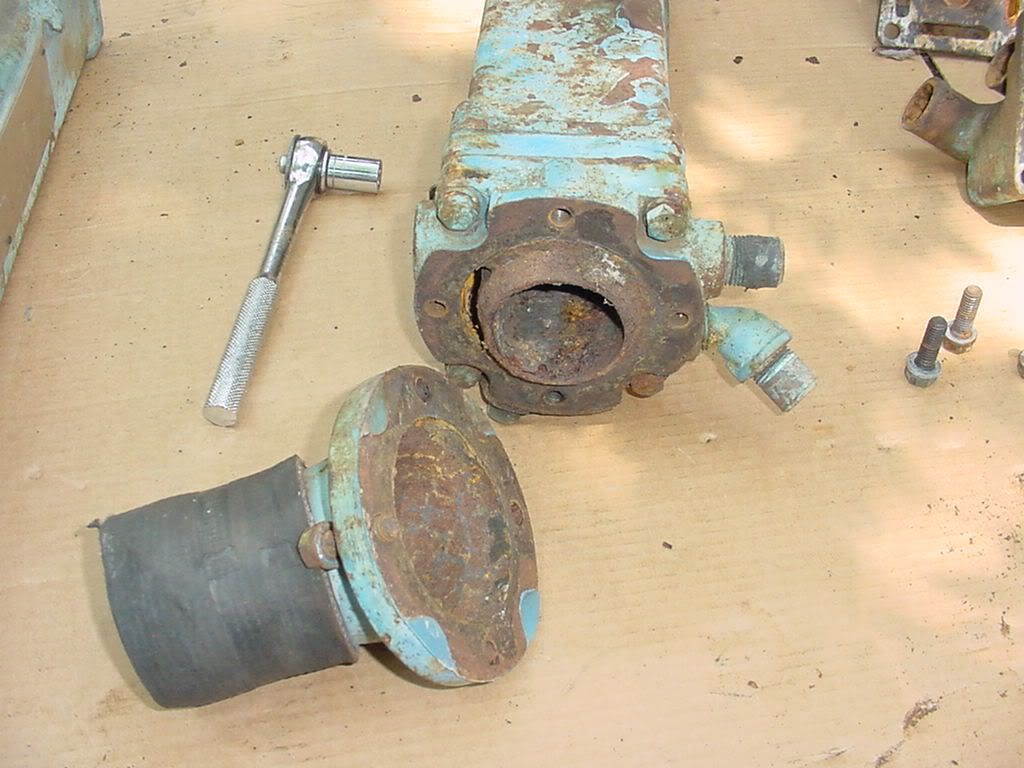 It's safe to say, some of our motors may have the ORIGINAL MANIFOLDS on them, and they may have never been taken off the boat. If so, those old pieces of iron may well have sediment from internal flaking and scaling.
Here is some more info (link) regarding the small block manifolds, and it can apply to the big blocks too
http://www.network54.com/Forum/424840/message/1179060460
Regards,
Paul