Here is a diagram and you can see the PRV locations. I don't think the PRV is the issue here.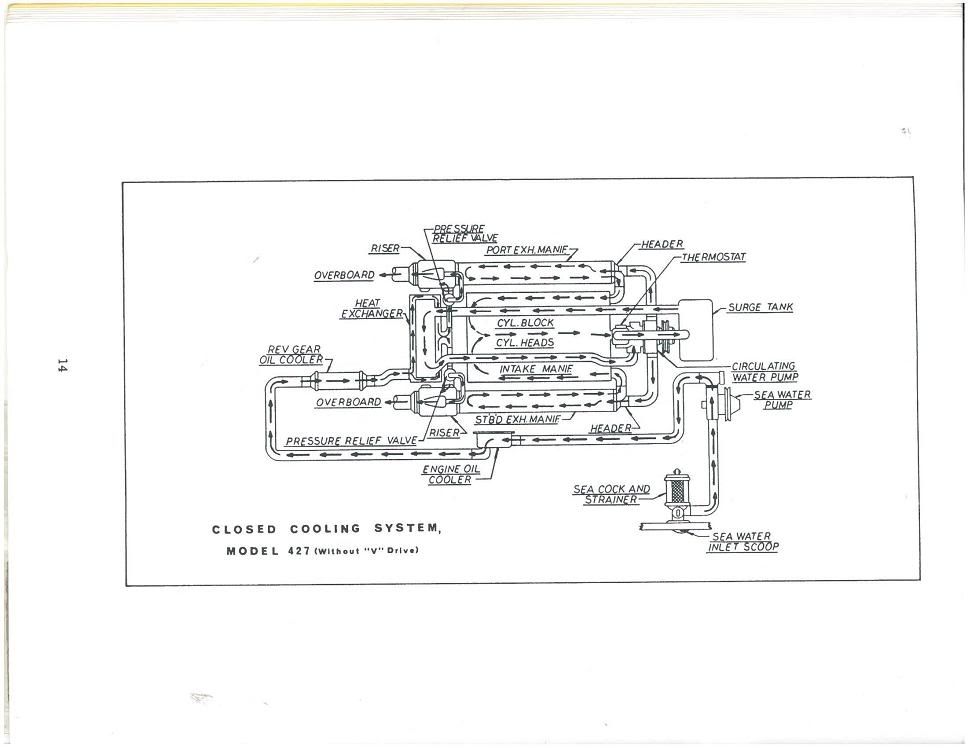 Here is a good link exploring other overheating issues with the closed system, check it out.
http://www.network54.com/Forum/424840/message/1164411296
The pressurre regulator on the closed cooling system is of marginal use, per lots of comments here on The Forum and elsewhere over the years. Looking at the diagrams, it seems as though it is only a pressure relief system, and not much help (if any) to the running-on-the-plane mode. Yes, they are supposed to route more water into the motor at idle speed, but if your problems exist with running at higher rpm as most closed cooling problems are, then the PRV is not the problem, because they are supposed to open with pressure, and even if they are failed in the open position, it would not affect the temp when you are running at speed. That's my hunch anyway.
Have you taken a digital pyrometer over the various motors to be sure each one is actually different temp? Gauges and sensors can and do often give different readings, and even one pyrometer to another will give a slightly different reading, so these things are relative and not necessarily precise.
If you have one motor running at 180 at speed, you have it solved (for that motor). Now you need to look carefully at any delta between one motor and the other, and WHERE on the motor it occurrs, etc. Keep us posted !
Regards,
Paul