It was 18 degrees here in Nashville last night, so we got our Starbucks and headed down to the marina to check temps. All was well and we decided to hang out for about an hour. At least I was on a Commander today!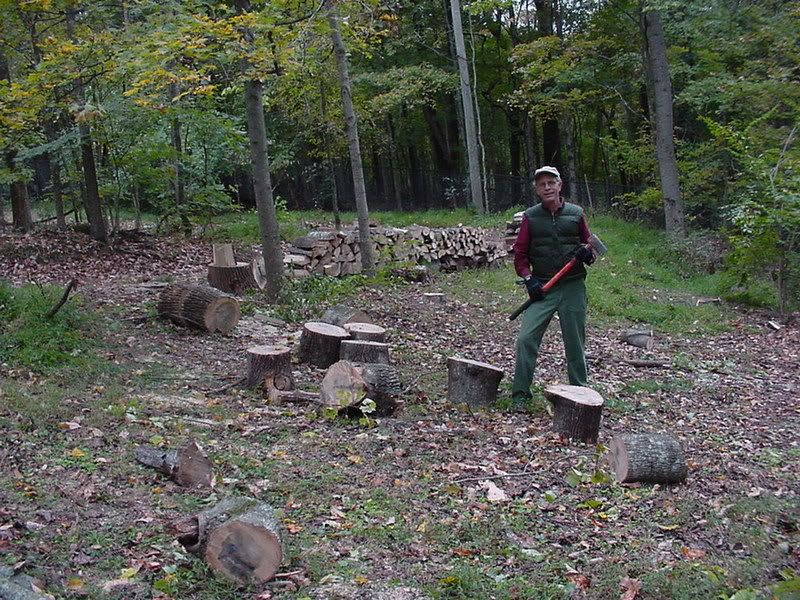 The photo above was taken on October of 2007 but that's what I was doing today. I have a lot of wood down from early this year, due to tree trimming of about 1500 feet of electrical line, and today I ran 4 tractor loads and stacked them up to dry, for use later this season. I can assure you, this is a LOT more work than sitting on a couch watching football, lol.
The wood is dry as a bone, but needs to be stacked under cover and left to air dry a couple weeks to dry enough for burning. I'll probably tap into this stock late in the season or early in the spring as I pull from the really dry stuff I have stockpiled. It's free heat, all it takes is WORK.
From the top of the Highland Rim, near Nashville!
Regards, Paul