Well here is a post that may or may not help. I have two fuel pumps here, one fresh in the shrink wrapping from Dan Cook, purhased many years ago as a spare, and the other a real spare with some wear on it. Neither one has much of any marking on it. No manufacturing name. Both say "Made in USA". The new one doesn't have quite as long a lever as the other. The used one came off a 427, the new one is intended for a 427. I am reasonably sure the new one is a marine 427 fuel pump, since Dan Cook sells only the right stuff, but this pump dowes not have the modern day fuel return in the event it fails. It does have an open port on top, that LOOKS like it could be routed back to the carb in the event there is a fitting installed, but this is not threaded, and I have heard of people drilling this out so a barb fitting can be installed.
Please realize what kind of a liability any modification of a fuel pump can be. For this reason I can not recommend any modification, and I won't feature any mods here on the forum, because modifying fuel pumps just has too much potential danger, people could misunderstand the postings, could hook it up wrong, it might not work, and I just don't want any of that on my hands, or yours if you happen to be the one commenting.
So having qualified this, anyone making mods is on their own.
Here are some photos of the pump I received from Dan Cook. I'm sorry to say, I can not tell if it is a Carter or what, as it appears the ID number has been machined off and a star and a heart is embossed onto the shank. These photos were taken (unfortunately) with a camera phone, due to the fact that my digital camera is on the blink, it's Sony Mavica softwear is too old to be used by Windows Vista, so I guess I need to buy a new one finally.
Here is the new one, now probably the better part of ten years old, still wrapped. This one came from Dan Cook.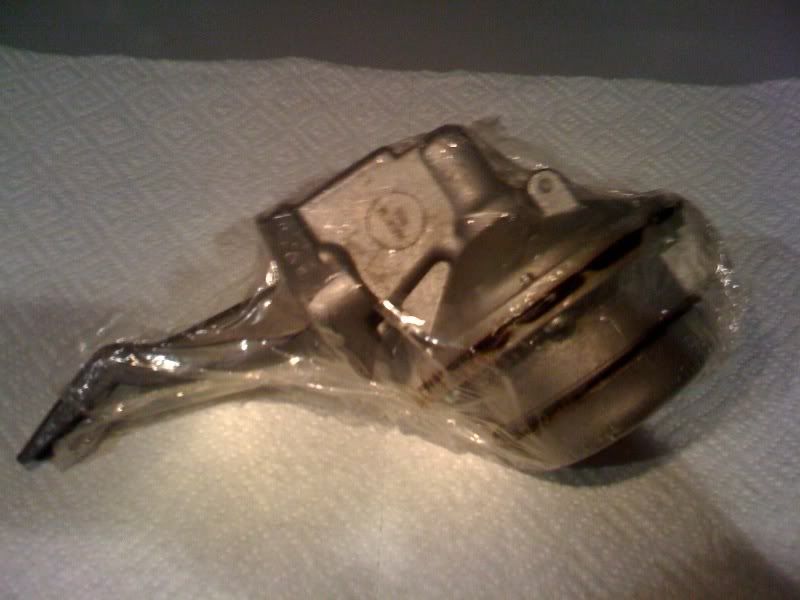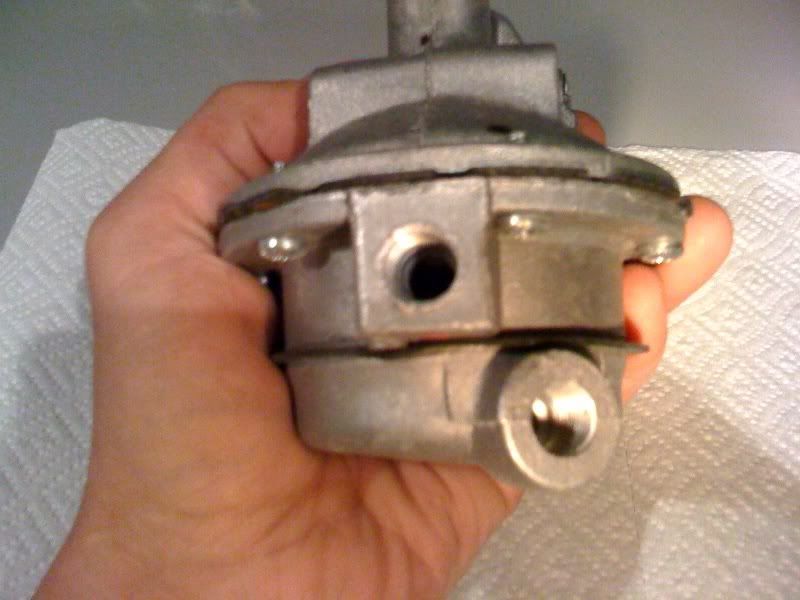 The overflow port seems to be right there at my thumb, it is an open port that apparently allows the top of the pump to breathe. Whether this is intended as a fuel return pathway is not known. I hope to get some info from Carter, and I'll pass it along if I do. Dean posted some interesting info a while back, I'll check it out.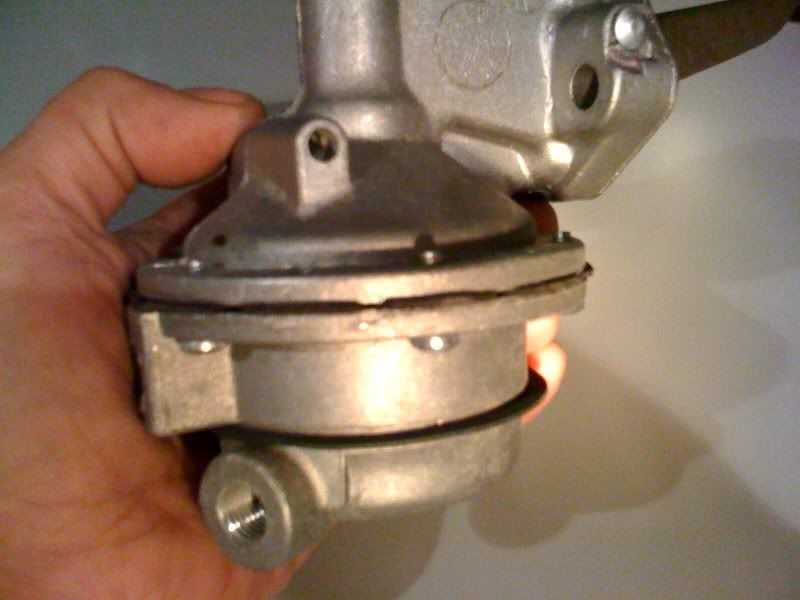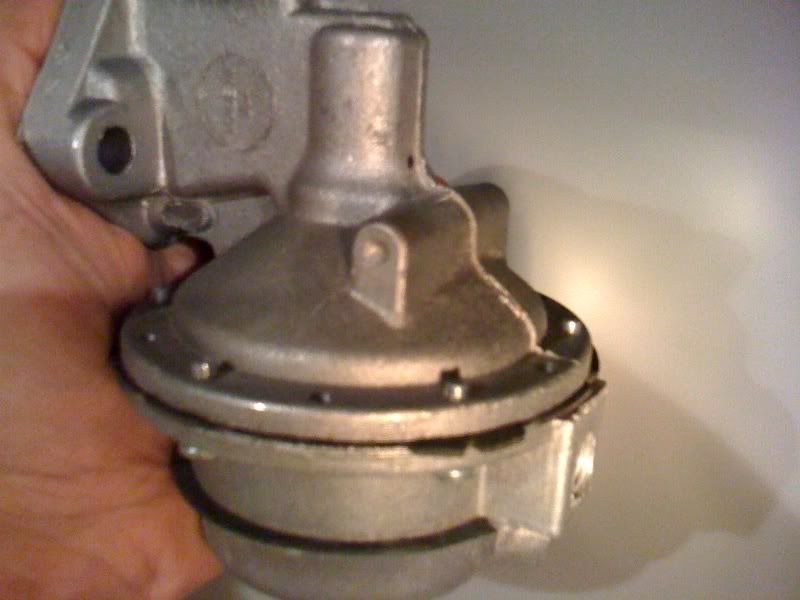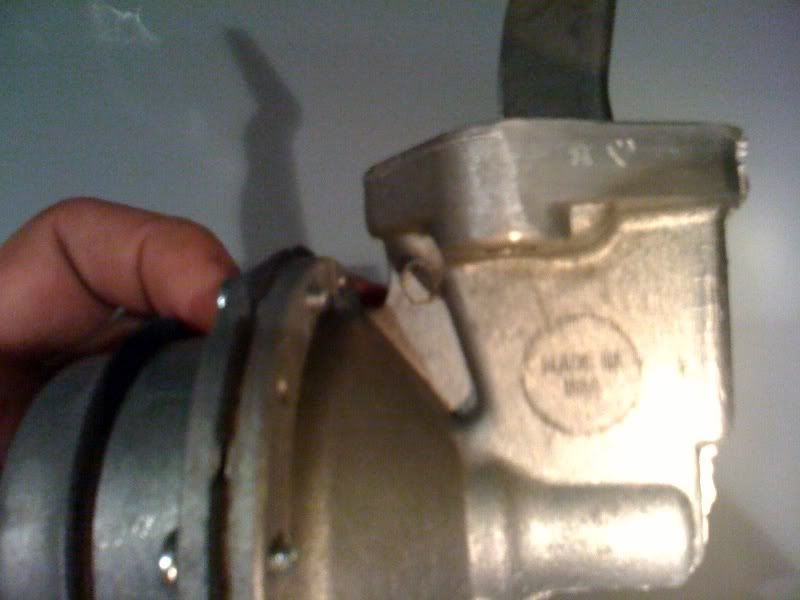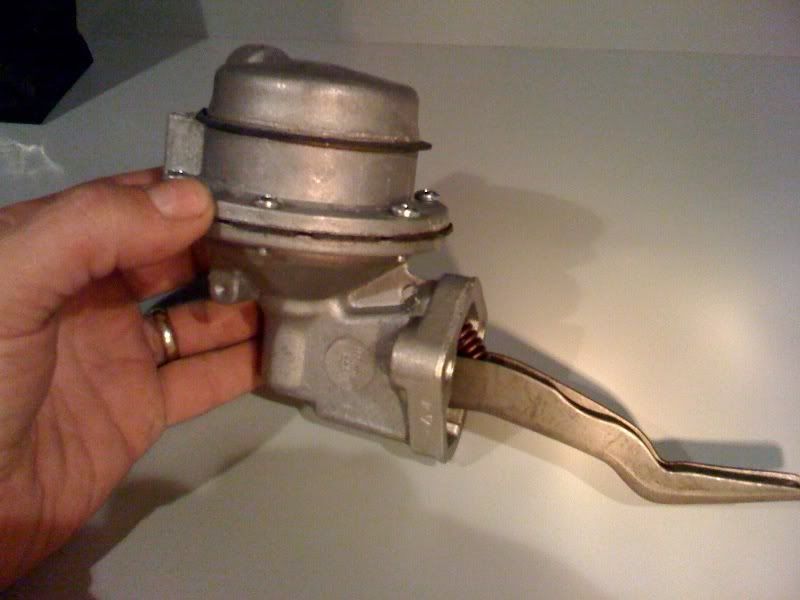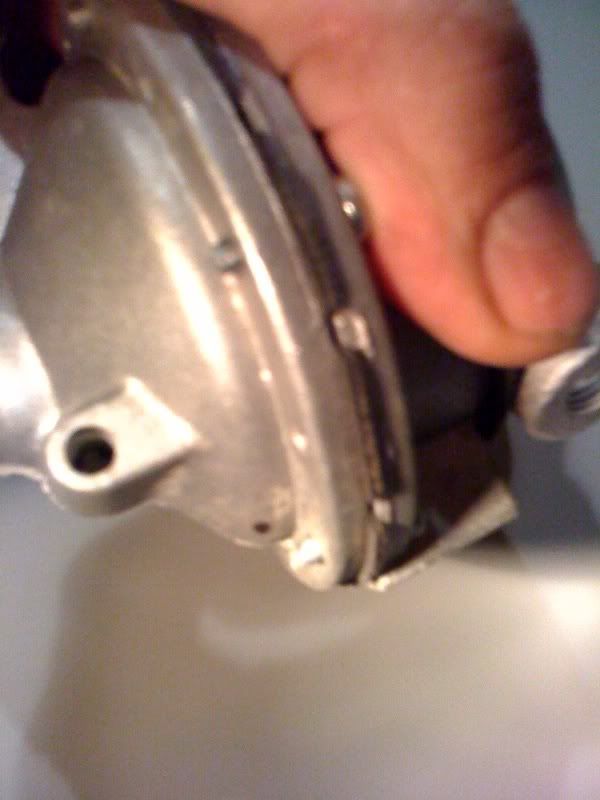 And now the old one that came off a marine 427