Hi Kevin, Welcome Aboard!
I made the switch from 3 to 4 blade on my 38 Express, and unfortunately I didn't do my homework very well. I went from a 23 x 25 3-blade to a 23 x 24 4-blade, when I should have gone to a 23 x 23 4-blade. As a result I'm overpropped, and I plan on having them repitched next time the boat is out.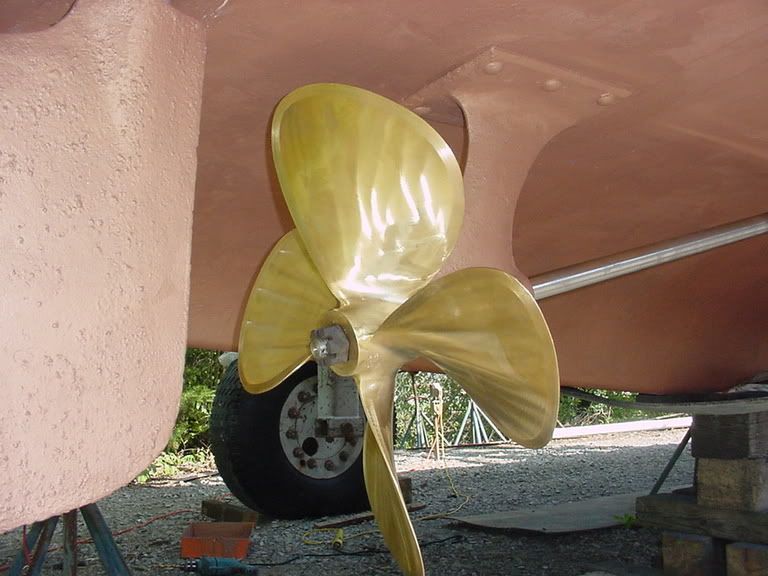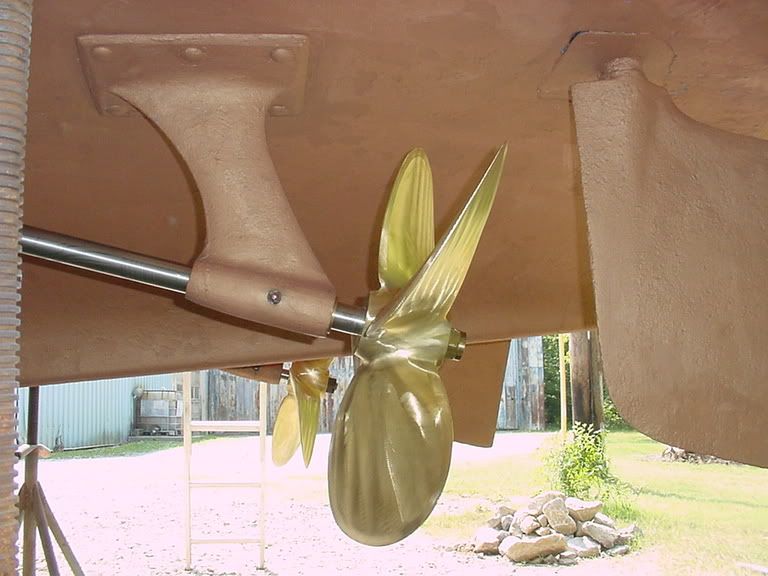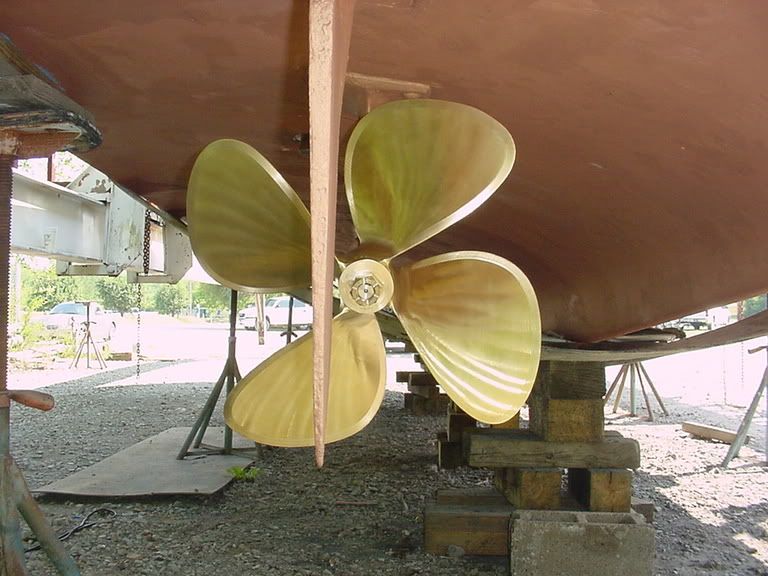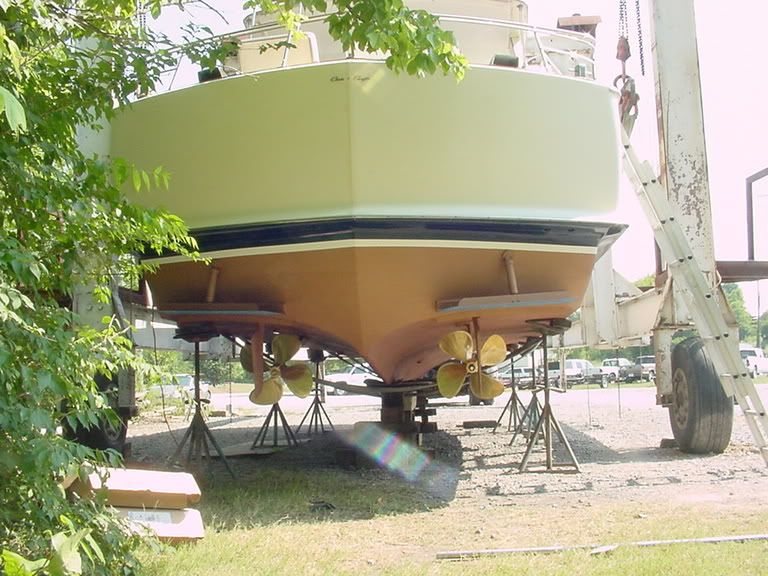 The photos above show the props when installed, and they sure look good! They actually perform well, but they will need to go back for a repitch someday in the near future.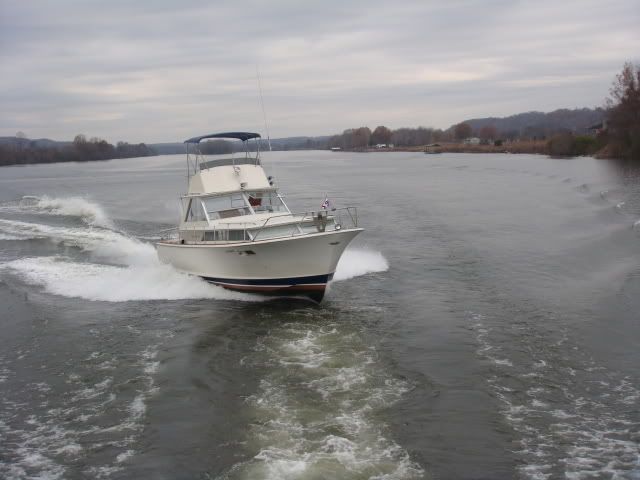 (ABOVE): TRADITION at speed, Cumberland River, November 29, 2008, photo by Reece Ewton, aboard FANDANGO.
What I noticed, however, is the boat will get onto a plane at lower rpm, probably a function of overpropping more than the number of blades. This is really a non issue, however, as nobody in their right mind is doing "hole shots" in a cruiser, waaaaaaaaaay too much stress on the equipment. I use my boat for moderate cruising and many times we're down in the 1200 to 1500 rpm range for cocktail cruising. At 2900 RPM the 427 is developing max torque so they really don't mind all that much, but I am not able to get the RPM up to the rated 4000, again another signal I'm overpropped. The rule is to drop two inches of pitch if you go from 3 to 4, and even then, better check with your prop manufacturer about your particular boat and prop style. And yes, they ARE expensive. Top end "normally" will suffer from a good 3-blade to moving to a 4-blade, simply because there is more prop surface and therefore more friction to rob power. There are other factors, but seldom if ever do you see higher speeds with more blades. Thats why most all the racing hydros use a two blade.
I think they run smoother and they pull better at docking speeds. That's not to say you can't dock like a pro with 3-blades!
Regards,
Paul
forum moderator
TRADITION
FXA-38-3004-R
1966 38 Express
Original big dog power