Hey Thibaud,
Good hearing from you guy. Funny you should mention this Lancer, it is the one in another post allready being discussed. Things happen fast around here, HA! This model you reference, however, is not the Overnighter model, it's a regular 23 but with a very irregular twin engine configuration (which I think would be a real blast, with great safety "get home" factor).
http://www.network54.com/Forum/424840/message/1233006195
Here's the Overnighter model, note the galley and refrigerator added, wow, a floating bar!
This could be the ideal boat for some of us?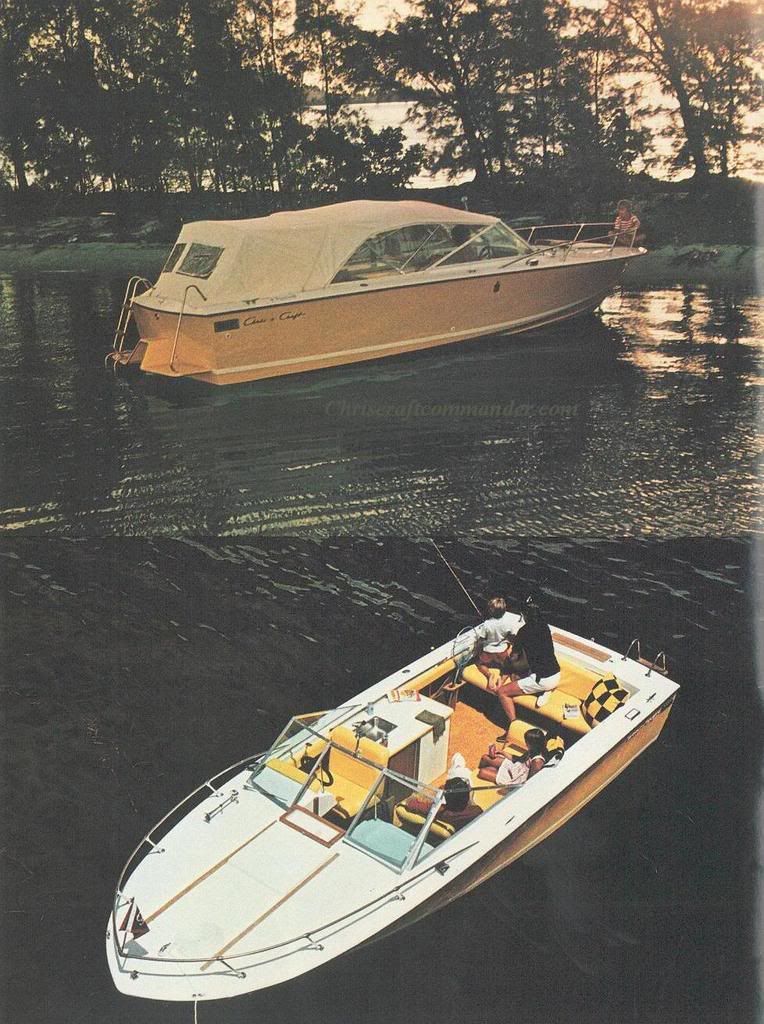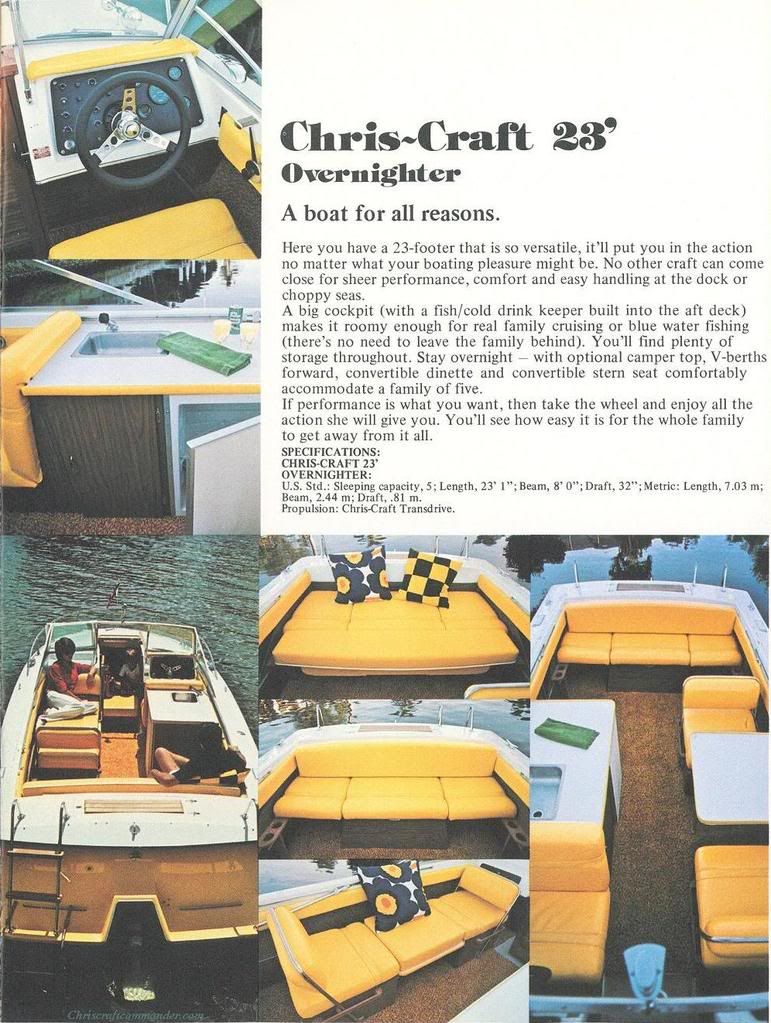 Regards,
Paul