Thought some of the almost a Commander (Lancer) enthusiasts would like to see some of the weekend progress. Seems like you can spend weeks and not make any progress and then all of a sudden you can make some fun progress. This was one of those days.
The first pic shows reconstruction of the rear seat support. The seat edge is supported by a naugahyde wrapped piece of plywood that is supported of the floor by the (new) Teak panels. The teak replaces some previously vinyl wrapped plywood. thought the teak would dress things up a bit.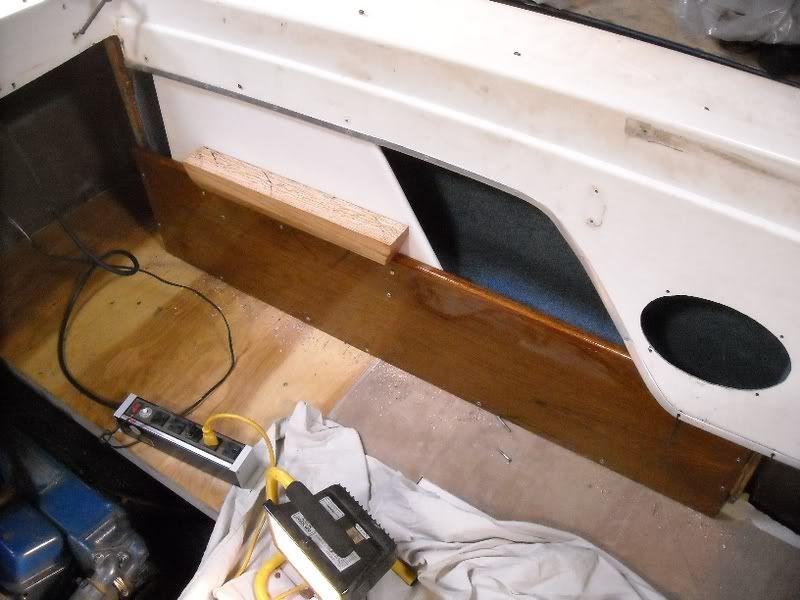 Same thing on the starboard site. Doesn't it drive you nuts that someone would cut out the big hole for the speaker? The seat is shown in this pic. The seat was a rotted collection of pieces when I bought the boat, so a lot of this is my best guess as to how this goes back together. If any one has a picture of a similar setup, I'd sure like to see how Chris Craft did it. I'm gonna have to do a little more independent design if I can't see the factory setup.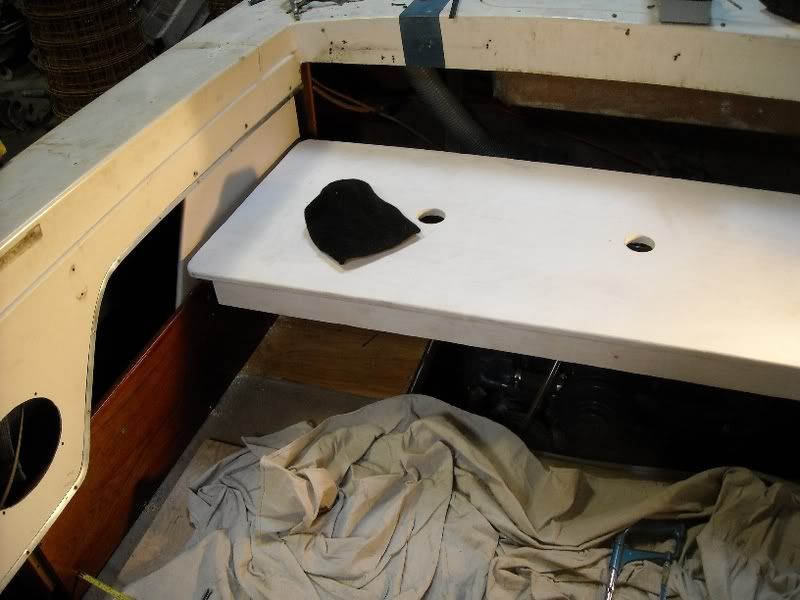 Here's the seat with the backrest sitting in place. Not certain here either how this connects to the seat bottom but still allows the bottom to come loose. Suggestions?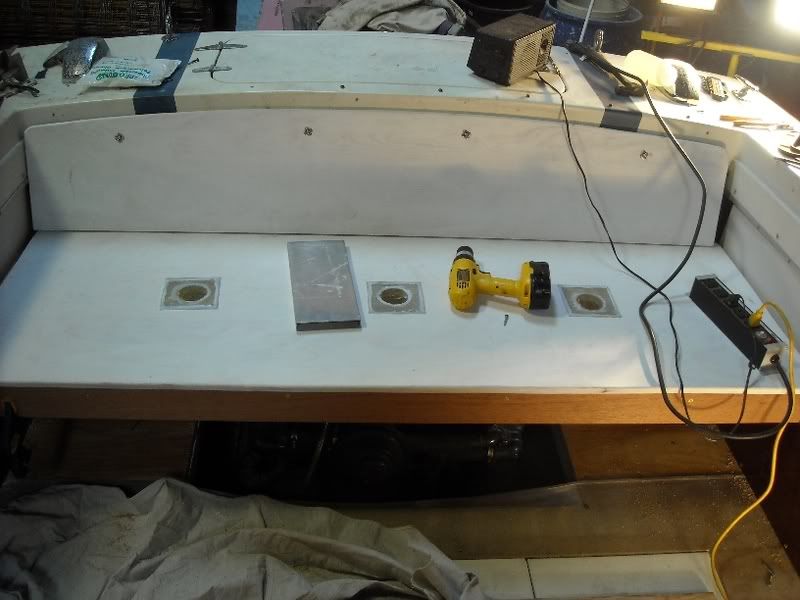 What fun would project be without a little bit fancy trim. This is Jatoba. My concession to cost versus using teak. Not to mention the difficulty in finding a nice 6 foot piece of teak. It's a pretty good match. Cost is about a third of teak.
The teak panels run along the floor up to the helm area. The carpet replaces the original bumpy vinyl in boat as it came from the factory. The helm kick panel is 1/4 teak, which also replaces vinyl covered plywood.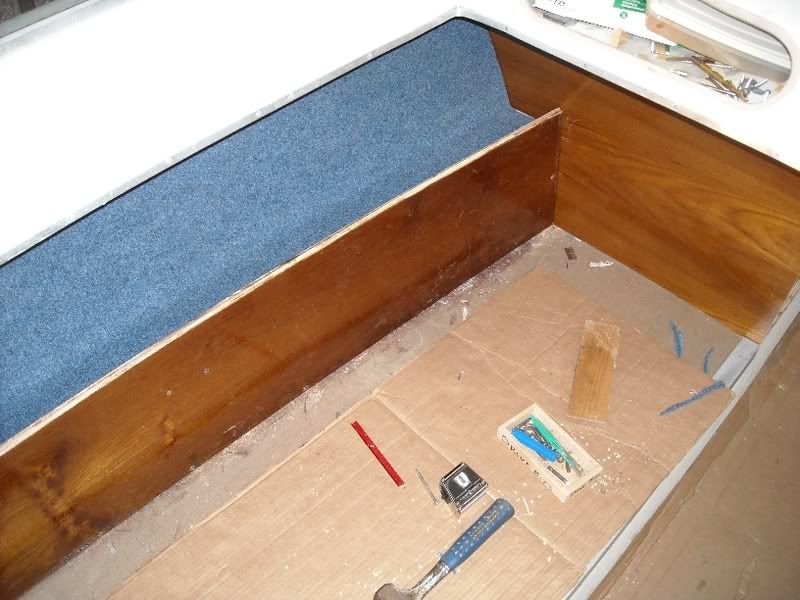 Gonna have to pull off this project pretty soon and concentrate on the BIG boat, but I expect to get a little further. Might evern get this thing wet, this Spring.
Here's a look at Jim's warehouse. Sure beats working out in the weather.