Jerry,
You are right about the foam.
Here are two examples, one from a marketing brochure, and the other taken from the famous Hank Bowman water test of early 1965 on an early 431 Lincoln powered 38. I don't know if CC maintained the foam fill throughout the model line or not, but they sure made reference to it initially. It would not have given a lot of additional strength, but it would have dampened the sound of the hull and vibrations too. I would think your main wood stringers are still in pretty darn good shape, check em out again, they're most likely sitting on top of a hollow box beam and glassed to it, well away from water, and not glassed "within" the box beam itself, where encapsulation would take a toll.
Look at the 5th paragraph here, about the foam.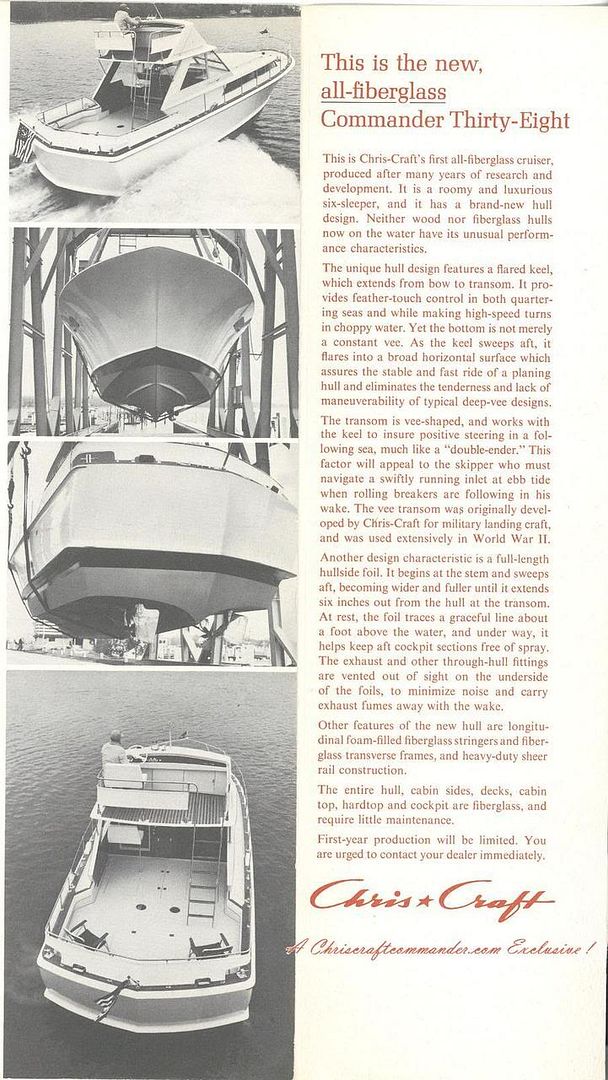 Here is additional reference from Hank.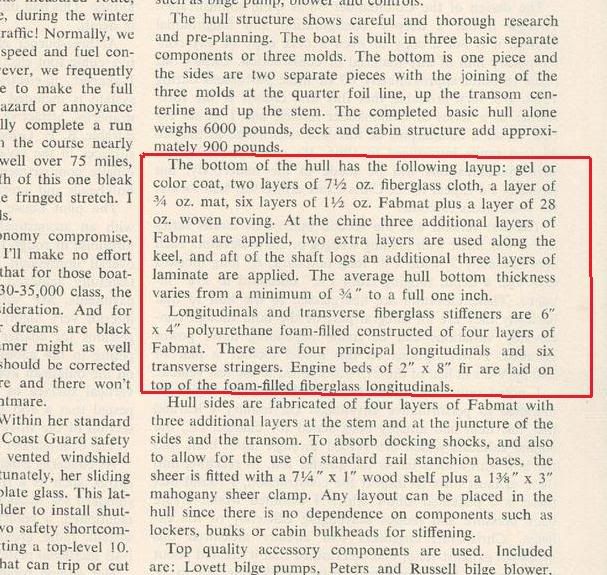 Regards,
Paul