There are two versions of the 60' Commander, the "Commander" and the "Motor Yacht". The Motor Yacht is identical to the Commander with the exception that the MY has an air conditiioned enclosed aft deck with panoramic windows.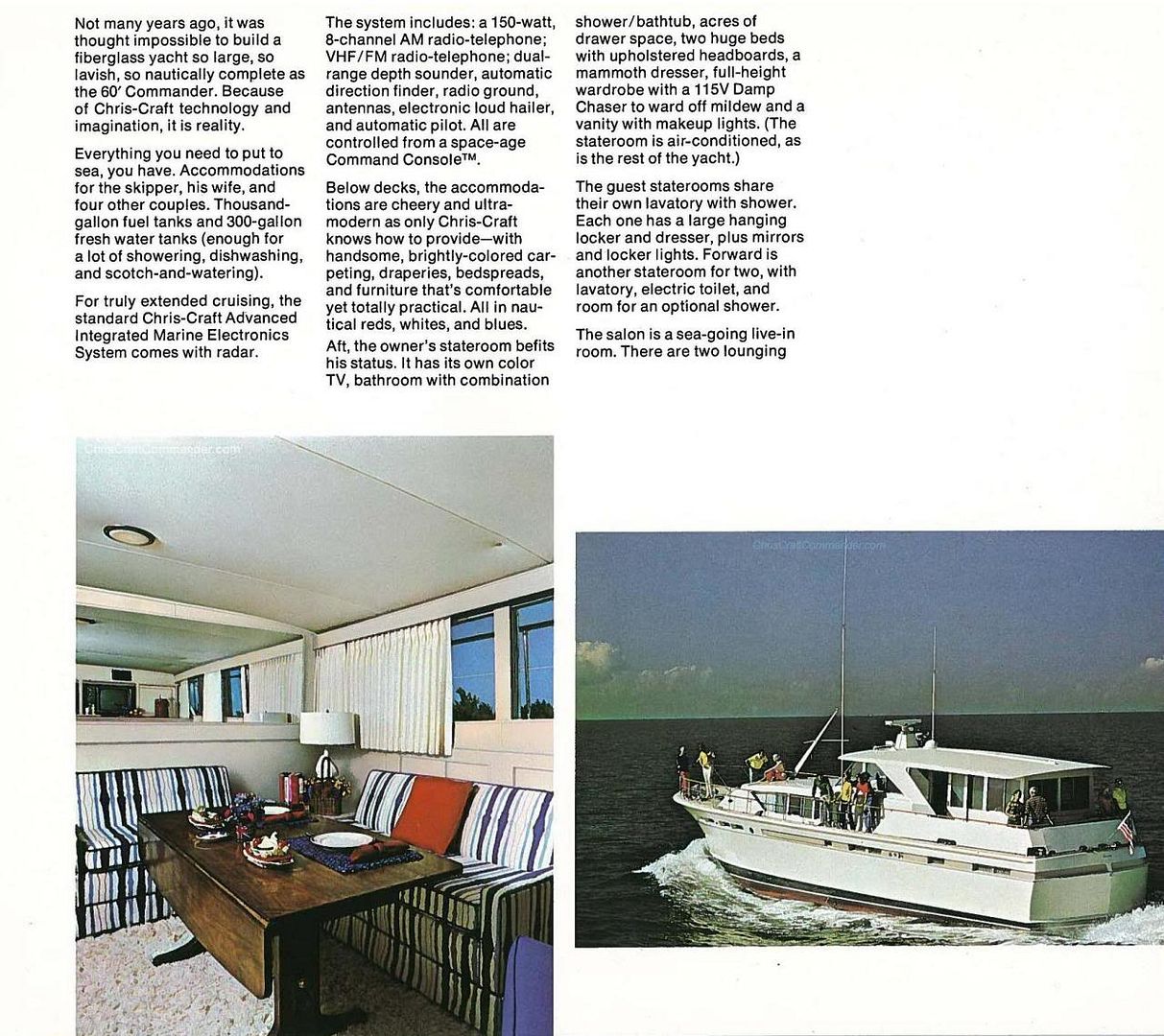 Shag carpet anyone?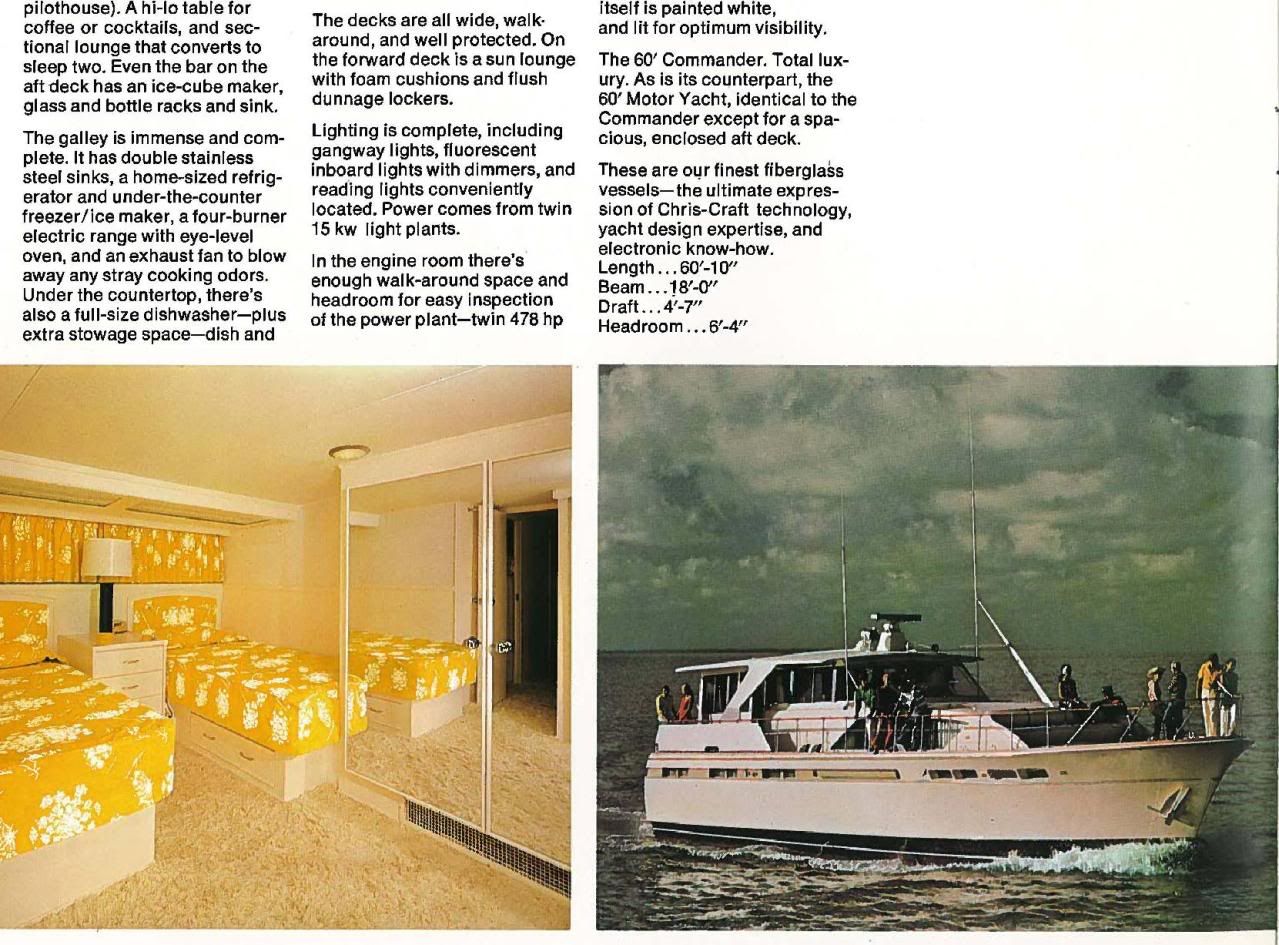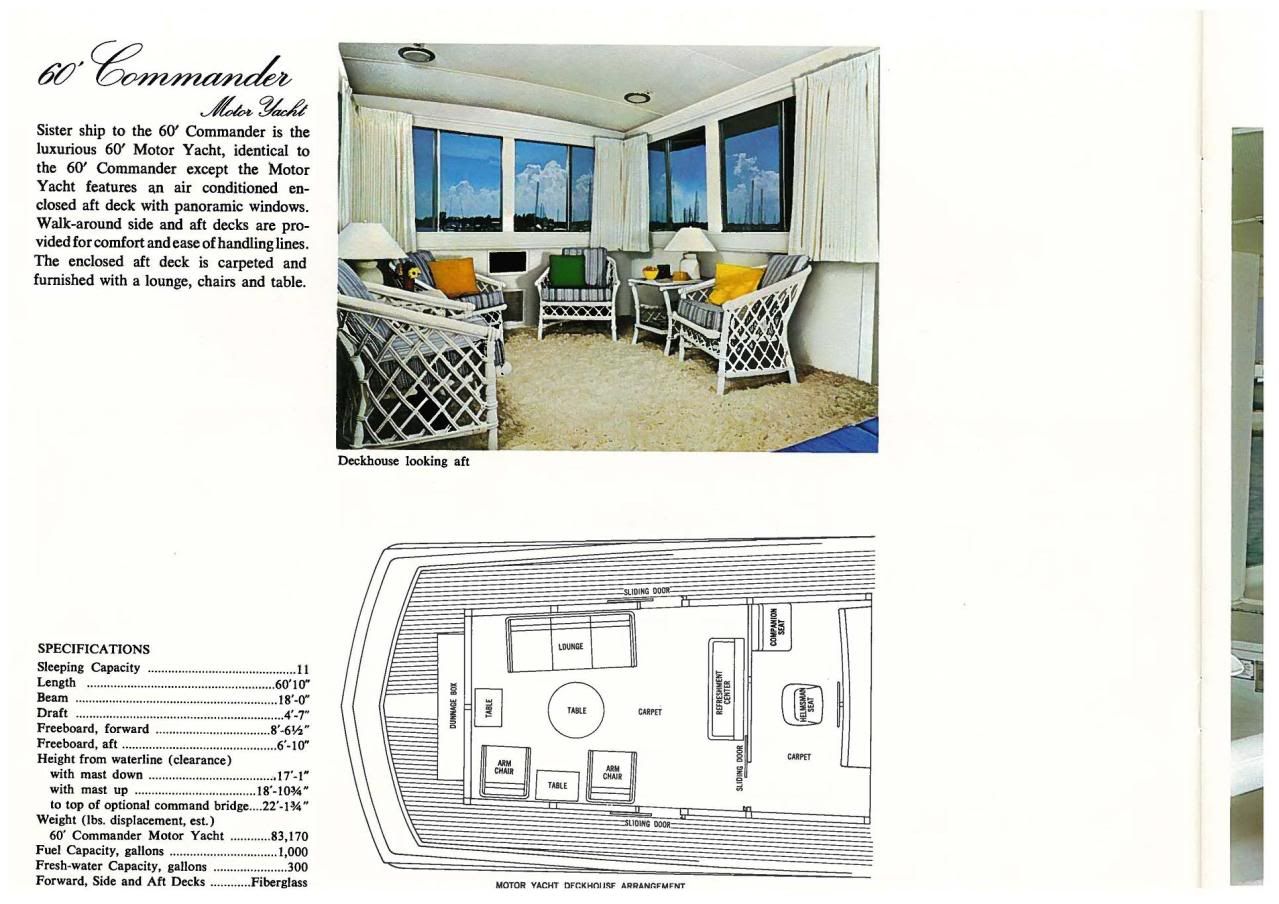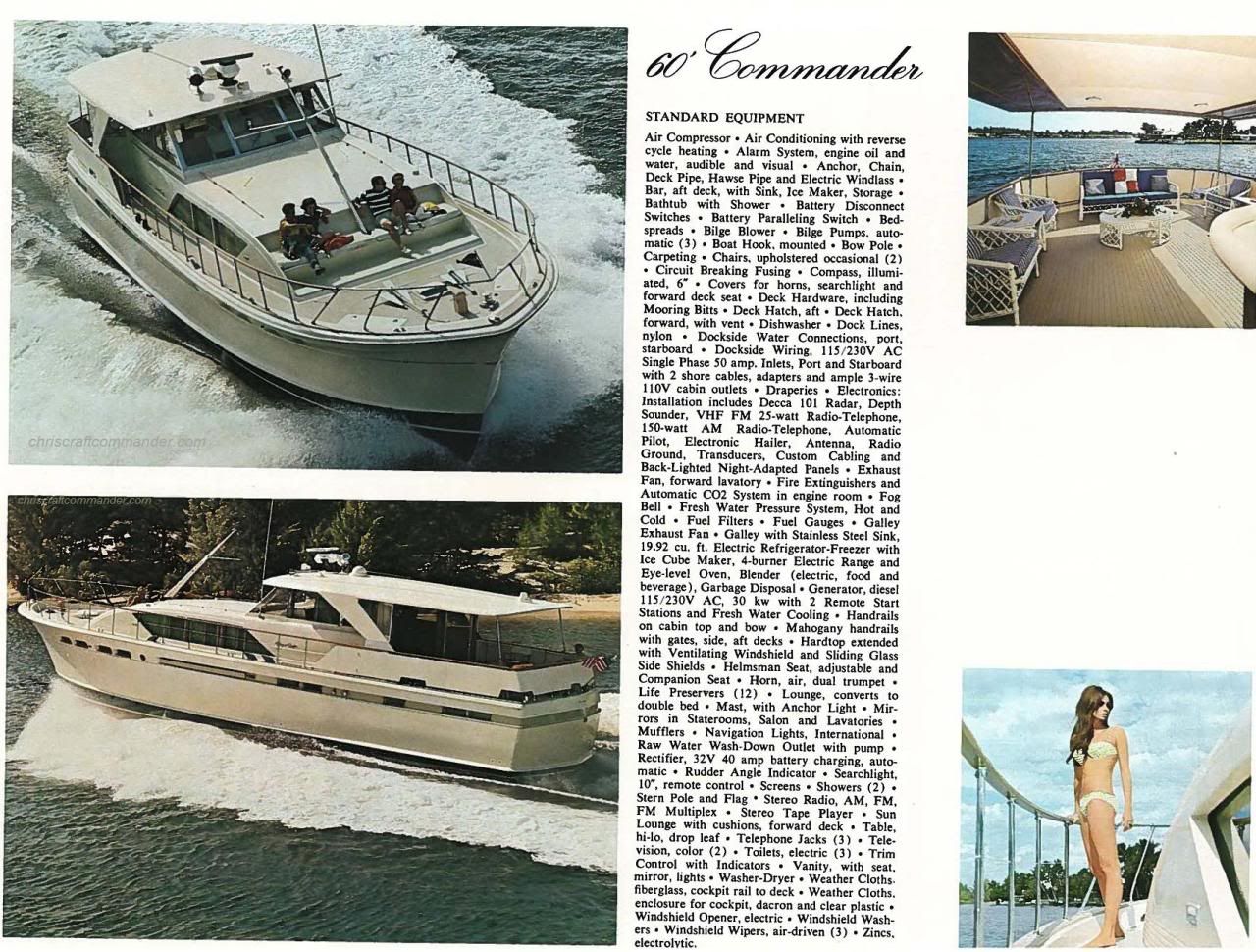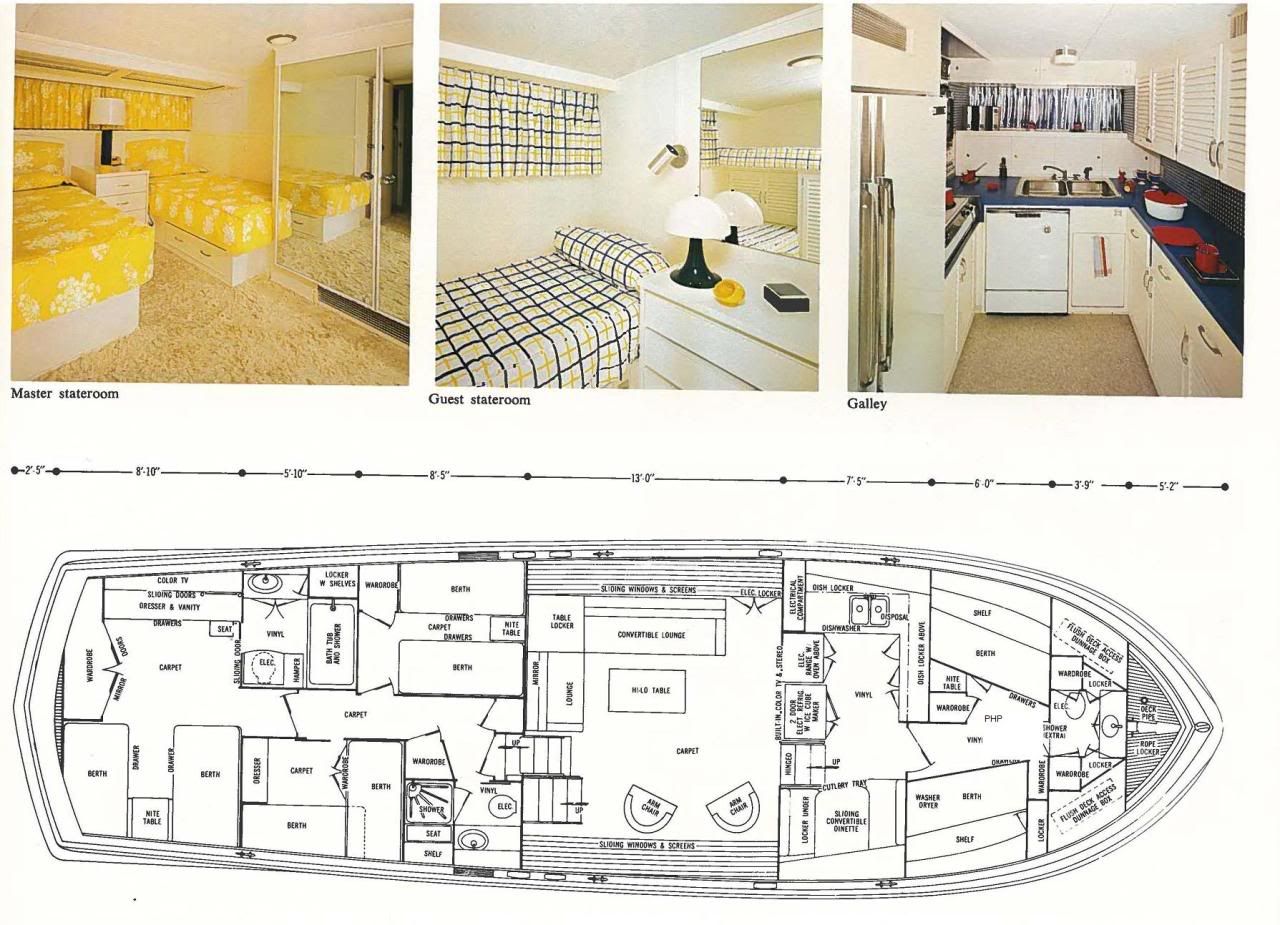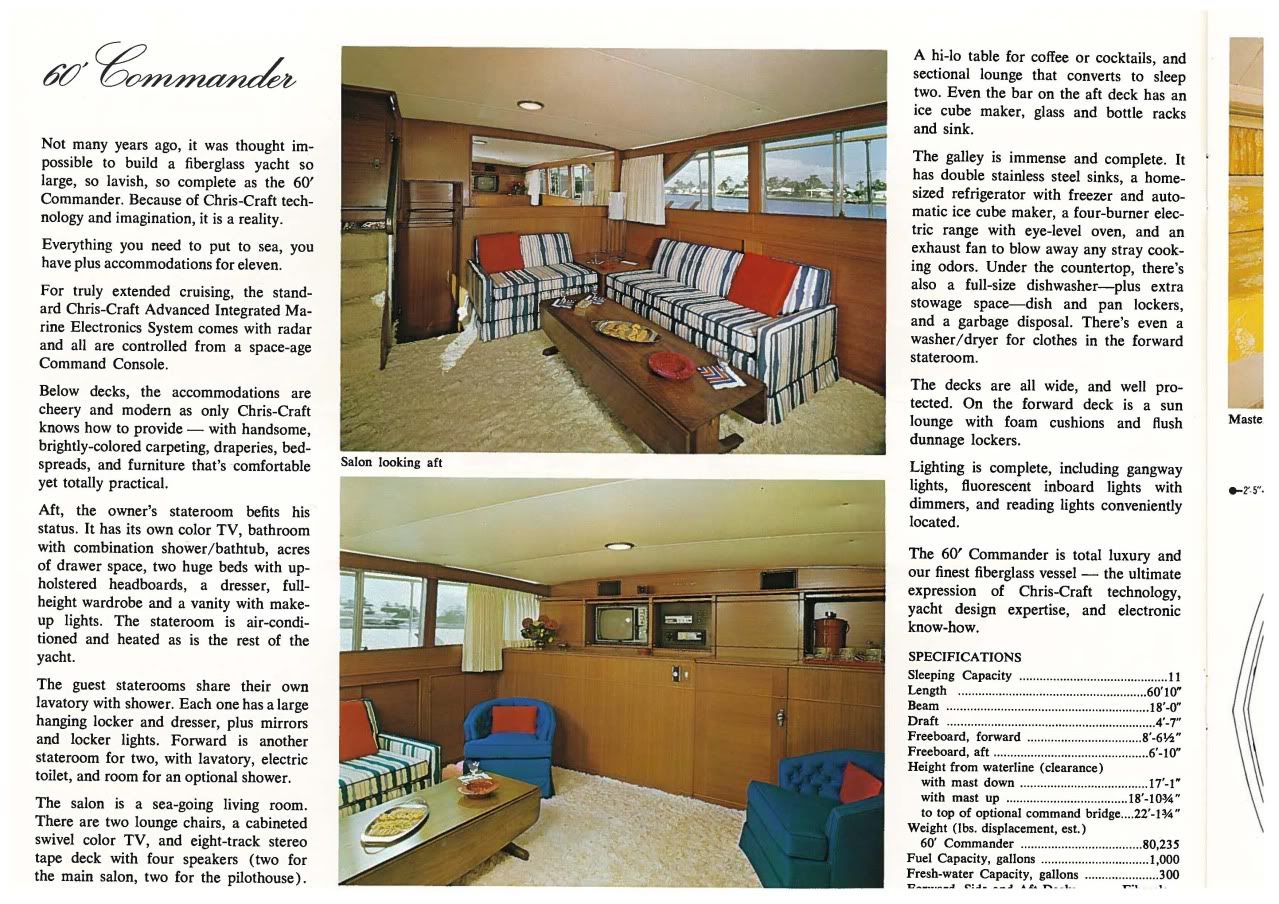 The 60-foot Commander was basically the "top of the food chain" in fiberglass cruisers for the era.
Anyone knowing of the whereabouts of one of these monsters, let's report it in, because there were not a lot of them built. The 1969 sales literature indicated only two would be sent to Europe that year, I wonder where they are now?
Regards,
Paul