http://www.network54.com/Forum/424840/message/1170457515
The link above has some interesting boats like the ones shown below.
This one has fiberglass upper, and lapstrake wood below!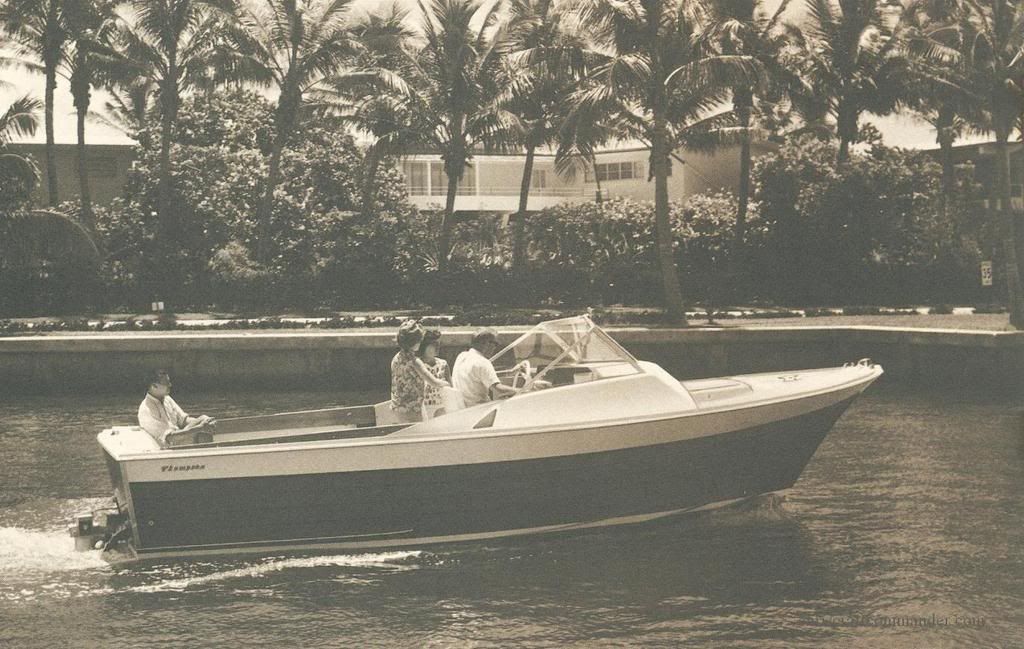 Here is an early and VERY RARE first edition of the glass Sea-V, not even called by the Corsair name yet. This was "the time" things were really rolling over to fiberglass. Note the unusual raised section the windshield sits on, rare as heck these days!! Never seen one!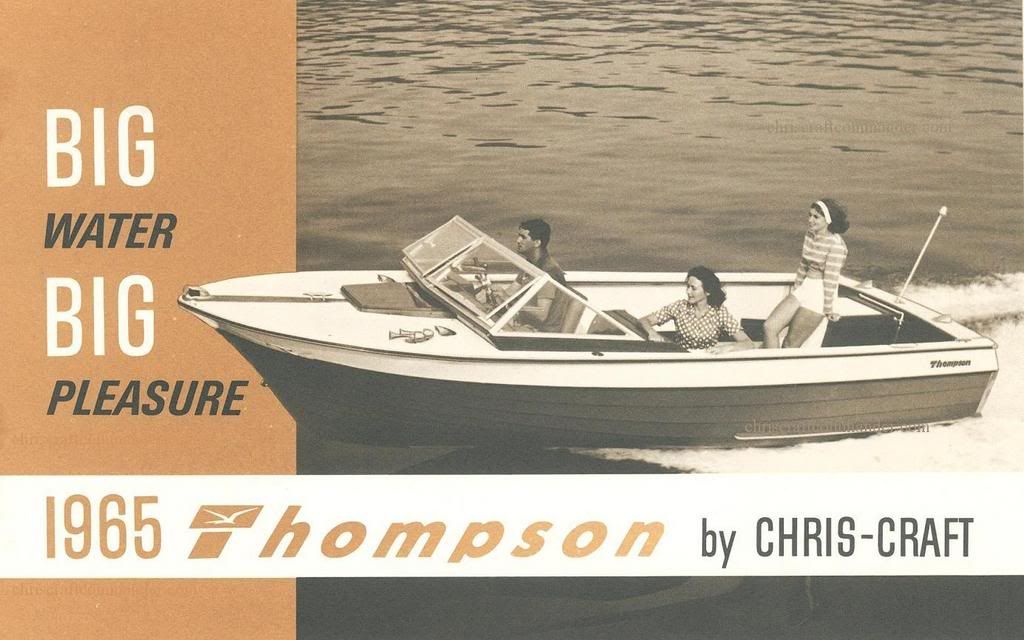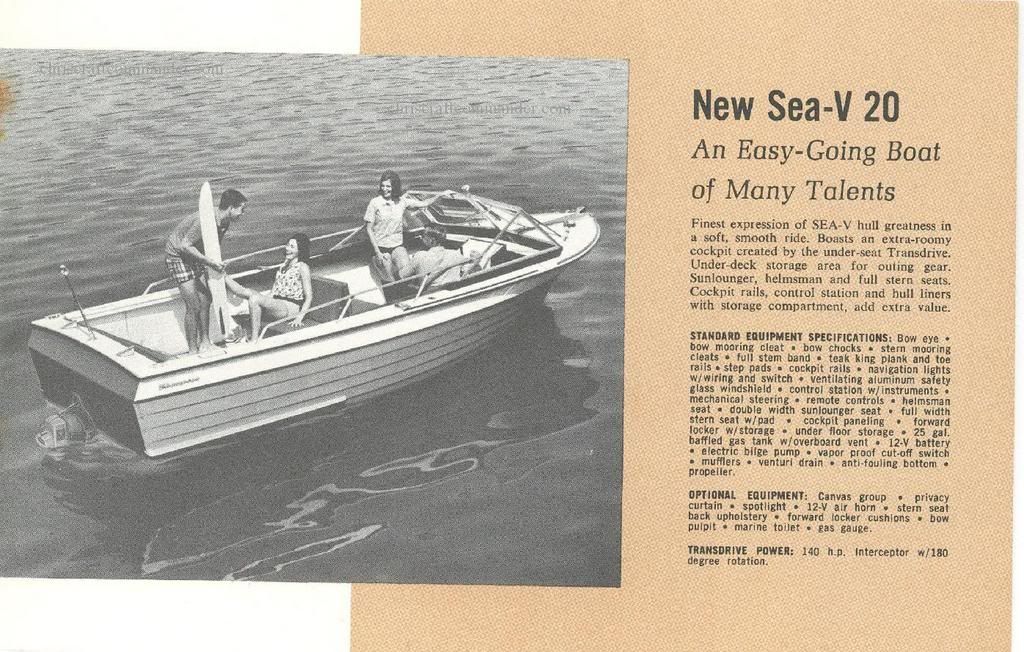 Regards,
Paul